A Pagan, a Catholic and an atheist walk into a Free Church.
It sounds like the perfect opener for a punchline but this is no joke.
It is just a normal Sunday at St Peter's Free Church in Dundee's West End.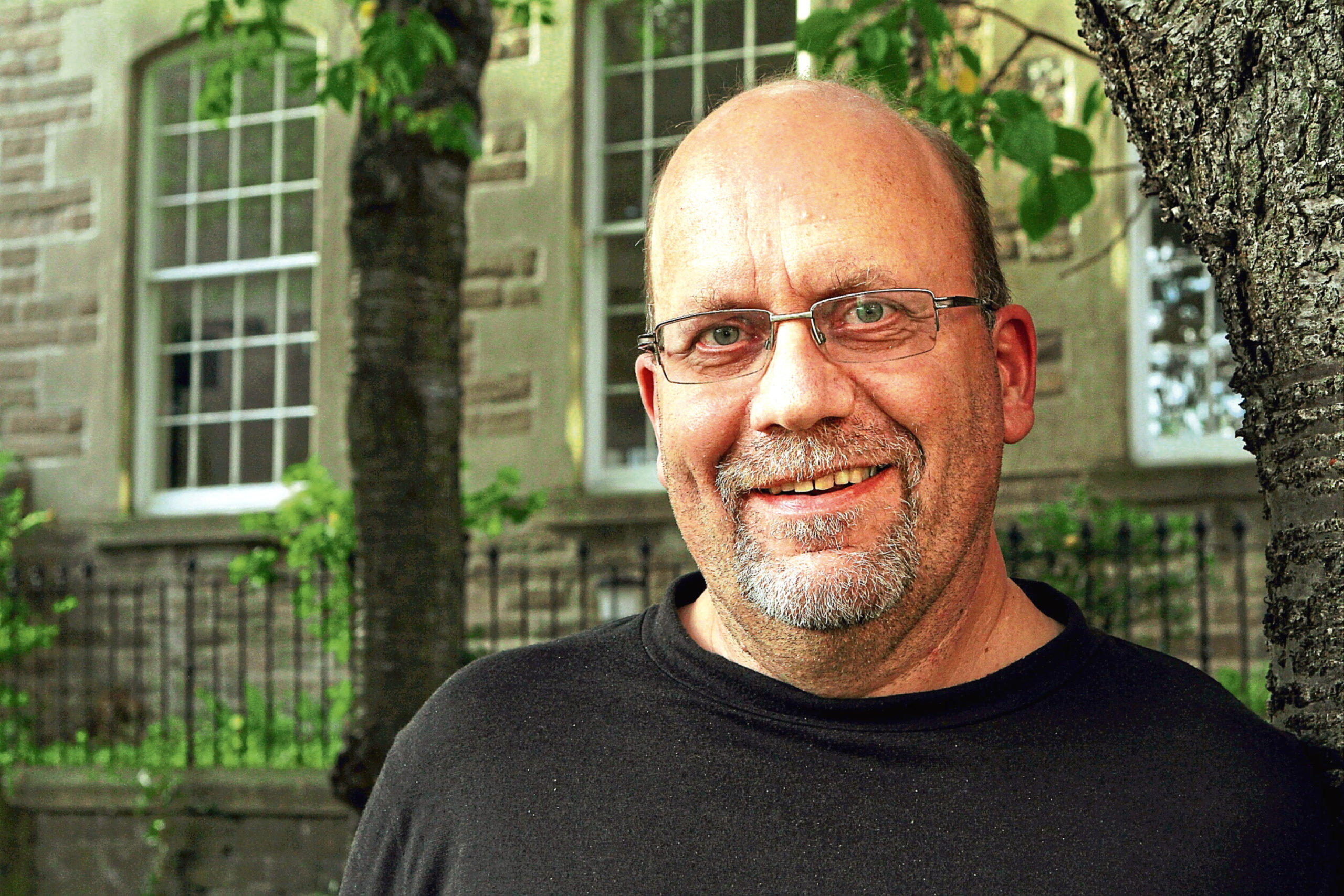 But after 30 years of local ministry in the city, Reverend David Robertson recently announced to the 300-plus weekly attendees who amass his thriving congregation that he plans to take up a new role in Australia.
Robertson has been chaplain to Dundee FC, Dundee University and a moderator of the Free Church but his core passion has been a culturally and economically diverse church of 27 nationalities.
He says: "One Sunday I looked out and, on one row, I saw a 16- year-old illiterate single mum, a Greek New Testament-reading PhD student, a 70-year-old Hilltown pensioner and a visiting millionaire Wall Street banker."
Until a meeting over breakfast last week, I must confess I knew little of the person behind the persona.
Robertson shared that he initially declined the Free Church request to relocate to Dundee.
He later did, however, uproot his young family from a thriving congregation in a small Highland mining village to take on the church, which was in single figures, and initially got even smaller following his arrival.
Keen to support a local team, he went to Dens and saw the hosts up four goals against Hibs.
A wee old man sitting next to Robertson got up and said: "Auch, ah'm awa' hame!" "But we're up 4-0," he replied. "Aye, but it'll finish four-all" said the old man as he turned and walked out. And, right enough, the game finished 4-4.
"I just loved the people and their reality" says Robertson.
He shares one story of a boy who came to the youth club causing so much trouble that he was barred. The boy's mother pleaded with Robertson to let him stay.
He reluctantly complied and gave the boy a firm talking to which led to an improvement in behaviour. Ten years later, at a job fair, that same boy approached Robertson and thanked him for his input which transformed his life.
"The Wee Flea", as he has become known, is outspoken on religious matters, as well as issues of wider political and social significance.
He has been open about his support for Scottish independence and Brexit and has written openly on same sex marriage and gender identity.
He often divides opinion but his blog has grown from 55,000 visitors in 2013 to 1.3 million globally in the last year.
Despite the division of opinion, there will be a constituent group by whom Robertson will be sorely missed, but some creatures were simply not meant to be caged.