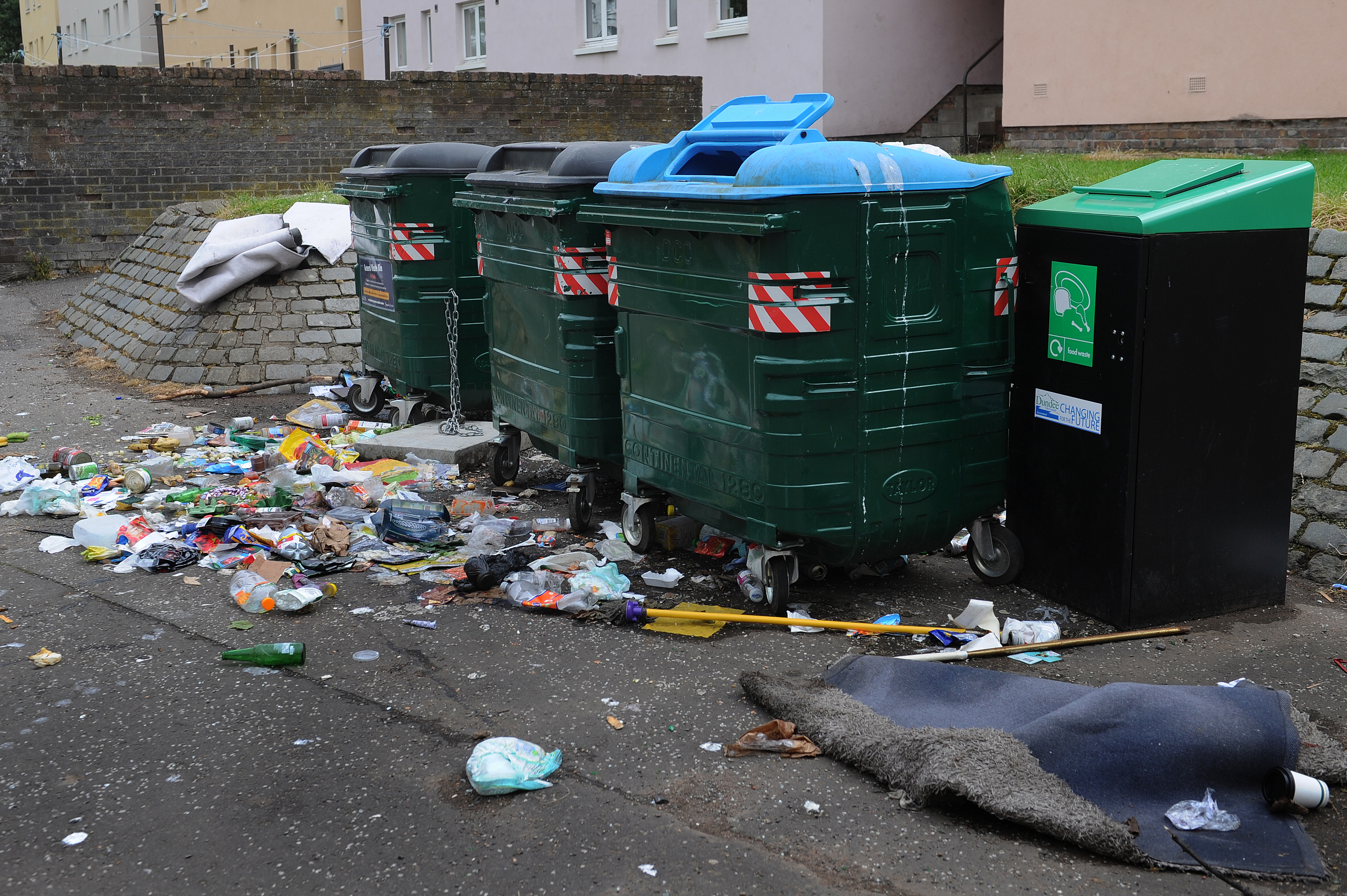 Delayed deliveries from bin manufacturers have been blamed for piles of uncollected rubbish left around Dundee.
Neighbourhood services convener Kevin Cordell admitted residents have not been give the service "they deserve" after a week which has seen waste pile up at recycling centres and the council inundated with queries from confused householders.
He said the council was coping with "very high call volumes" as people sought to establish when their rubbish would be collected.
Mr Cordell said: "The department is acutely aware of a number of issues affecting the rollout of the new waste and recycling collections which have adversely affected the service we provide to residents in some areas.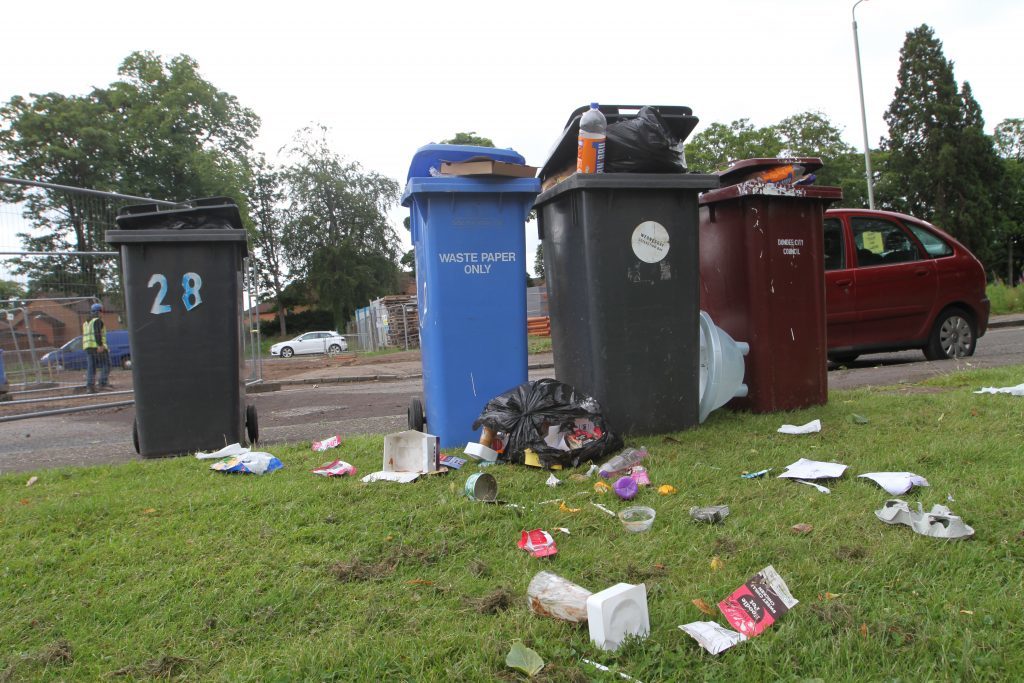 "It is disappointing to me that so many folk are not getting the service they deserve or expect, but I hope those operational issues won't colour people's perceptions about what we hope to achieve in the longer term.
"Unfortunately, delayed deliveries from bin manufacturers, coupled with increased operational pressures, have contributed to this situation in certain parts of the city."
Mr Cordell asked for residents' patience as the new bin collection scheme is rolled out and said uncollected refuse should be left on the kerbside.
He added: "People living in flatted properties who have not yet received all their recycling bins will continue to get a weekly collection of their existing general waste bins until the new bins are installed, at which point the old ones will be removed."
Councillor Richard McCready, deputy leader of the city's Labour group, has seen issues with recycling in his own West End ward.
He said the council had to step back and take stock of the situation.
He said: "We need to recycle – we really need to – but we need to make it easy for people and I'm not sure we've done that.
"You need to take people with you on that journey, so they know what to expect – and what has happened is that they haven't done that."