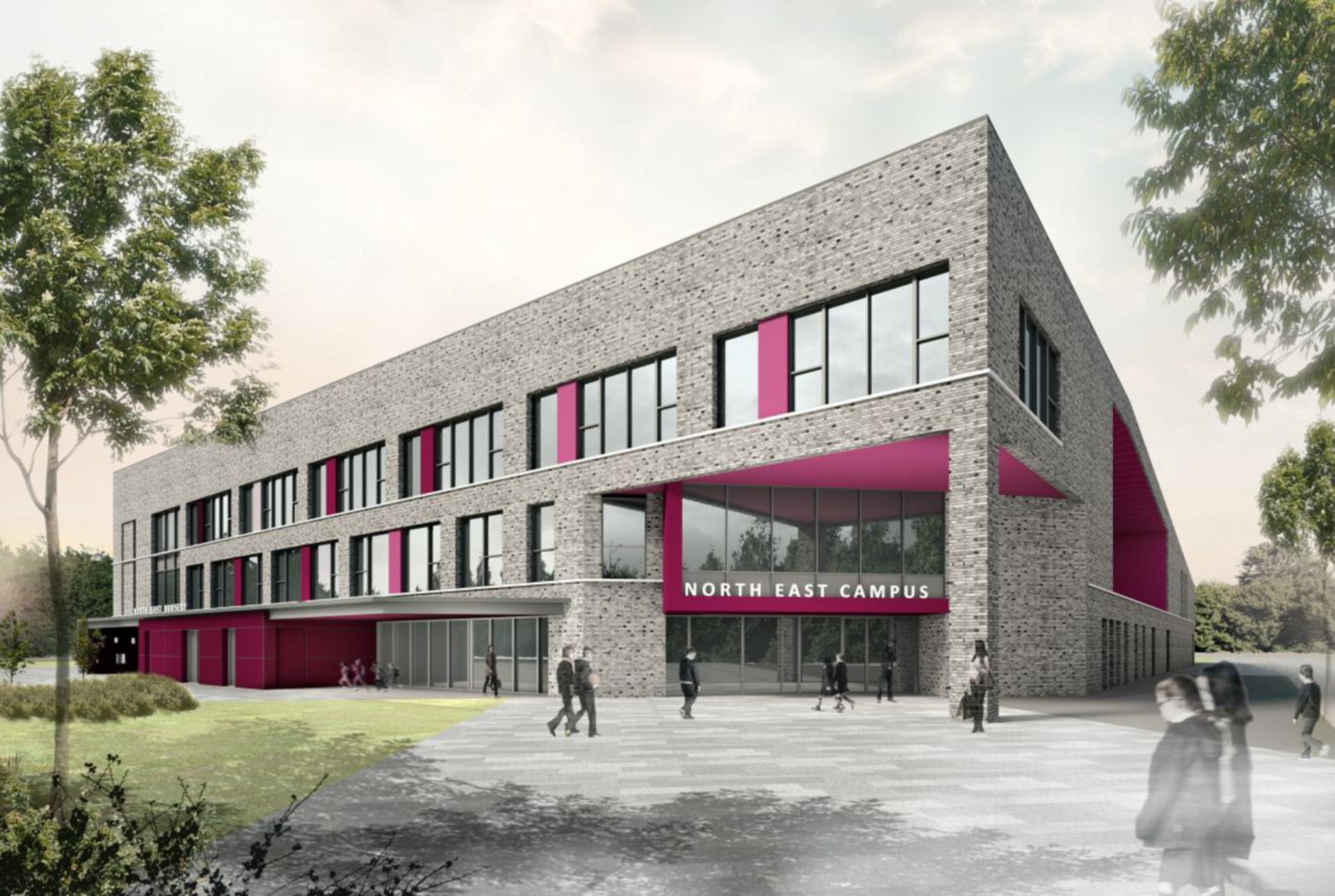 Buses have been diverted away from Dundee's new super school campus in Whitfield because of fears a pupil could be struck by a vehicle.
Parents said they had seen a number of near misses as children were dropped off at the new North East Campus on Lothian Crescent due to the heavy volume of traffic.
The building, which incorporates two primary schools and a nursery, was officially opened on Thursday.
There are around 1,000 pupils on the campus and although the different schools finish their schools days at different times, there have been major problems with congestion on both days since the campus opened.
Traffic became so congested on Thursday evening that some parents collecting their children at the end of the school day were stuck in jams for up to 45 minutes.
Some witnesses said some parents had nearly come to blows in frustration.
On Friday, bus company Xplore Dundee decided to divert buses away from the school because of safety concerns and fears their vehicles were being delayed.
Police also attended the school to try to keep traffic flowing.
A spokeswoman for the company said: "We are diverting buses away from Lothian Crescent this afternoon from 3pm to 3.45pm.
"This is primarily because of safety concerns and also to prevent delays to services resulting from the very high volume of traffic around the new North East campus.
"We are working closely with Dundee City Council to monitor this issue and support a solution which will ensure the safety of pupils as well as better movement of traffic."
Amanda Symington, secretary of the Whitfield Development Group, said the traffic problems had been anticipated.
She said: "We've had meetings with the council and we told them that this would happen.
"It's absolute bedlam.
"There are far too many cars and there are no double yellow lines so people can just park.
"We did say to the council there would be issues. It is just chaotic."
Ms Symington added: "There was a car park they used when they were building the school but they have put earth all over it and built a wall.
"They could have used that for cars to turn."
One father, who asked not to be named, said: "I saw someone from the bus company taking photos.
"He was saying there have been a couple of near misses with kids getting out of cars."
A Dundee City Council spokesperson said they were aware of the issues outside the campus.
A spokesman said: "We are monitoring the situation."