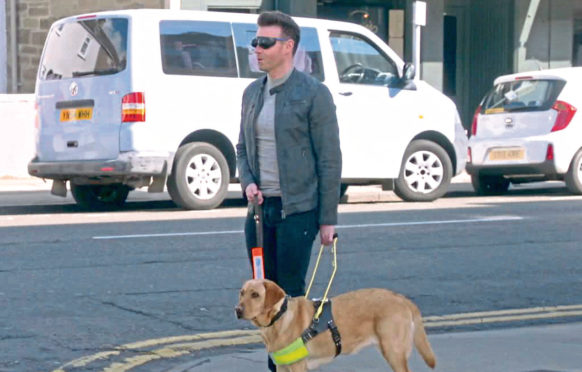 Scottish comedian and presenter Des Clarke visited Broughty Ferry to get a tour of the area with a guide dog as part of a TV show.
In an episode of Des Doesn't Do, which aired last night on BBC Scotland, Des attempted to overcome his fear of dogs by getting to know some four-legged friends.
He was given a pair of special goggles that simulated what it is like to be partially sighted.
Des then had to navigate the busy Broughty Ferry streets with only the aid of guide dog Innes.
He said: "I worked with some amazing guide dogs in Broughty Ferry.
"I had to totally put my trust and faith in a dog and it was something I wasn't sure I was going to be able to do.
"It was an amazing exercise in trying to get me used to being around dogs.
"I was scared of dogs and I've never had a pet.
"It's not that I don't like animals, I just don't get them."