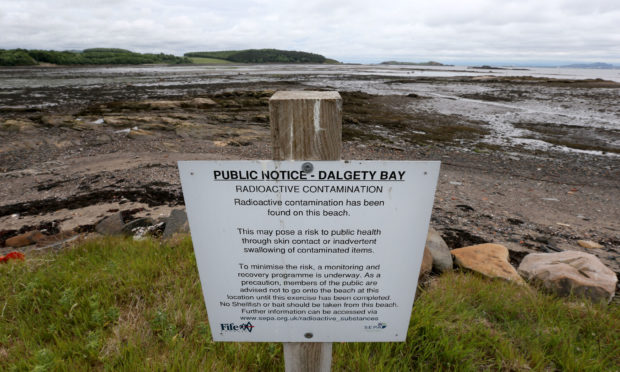 The Ministry of Defence (MoD) has been accused of "repeatedly disrespecting" the public over the clean up of toxic waste from a Fife beach.
Local politicians hit out after it emerged the MoD had failed to apply for the necessary licence to allow it to remove the contamination on the coast at Dalgety Bay.
Scottish Environment Protection Agency (SEPA) officers revealed to councillors last week that no application or paperwork had been received and the work was not likely to commence before 2021.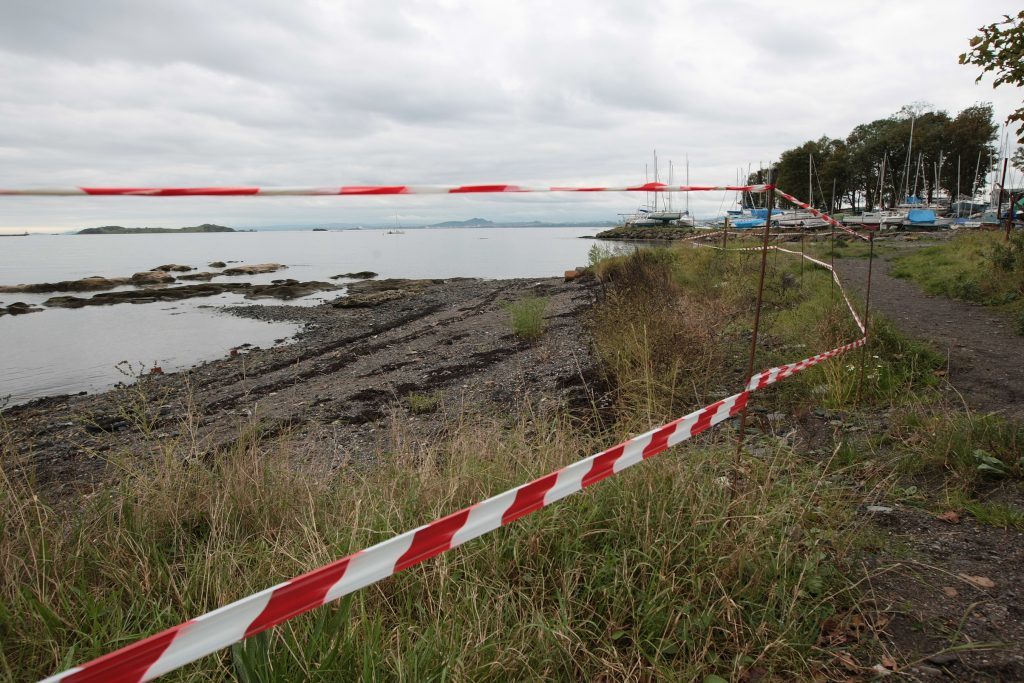 Nina Patton, a representative for the organisation, told Fife Council's South and West Fife area committee: "SEPA are yet to receive an application from the MoD or their contractor for a permit for the works.
"This would be an environmental authorisation permit, but we stand ready to receive the necessary paperwork to determine the permit as soon as we receive the submission.
"We will continue to liaise with the MoD and their contractor to ensure the appropriate permits are in place for the start of the work, which is now likely to be 2021."
This latest twist in the 11-year saga to rid the beach of the waste comes just weeks after The Courier revealed in August that the MoD-commissioned work to clean up the beach at Dalgety Bay, which was originally scheduled to start in July, had now been pushed back to 2021.
The stretch of Fife coastline remains fenced off after it was found to be contaminated with hazardous radium from scrapped aircraft instrument panels.
Fife Council recently approved a three-year extension to the MoD's existing planning conditions for the clean-up.
Appointed contractor Balfour Beatty has also applied for permission to erect a concrete processing plant in Inverkeithing to prepare pre-cast concrete elements in advance of the mediation works.
The latest revelation has infuriated Kirkcaldy and Cowdenbeath MP Neale Hanvey, who has now written to Ben Wallace MP – the UK Government Secretary of State for Defence – to express his "extreme frustration and anger".
He said: "My constituents and I have learned second hand that the MoD had not even bothered to apply for the necessary licence to begin the work in the first place.
"It is completely unacceptable that my constituents and local elected representatives have once again been left in the dark about a project that has clearly been side-lined by the MoD.
"The people of Dalgety Bay have been repeatedly disrespected by the MoD through their failure to prioritise this work, and I will not allow it to go on any longer.
"That is why I have written to the Secretary of State demanding an urgent meeting to discuss this matter and ensure the project is back on track as quickly as possible."
Councillor David Barratt, who represents Inverkeithing and Dalgety Bay, hit out at the MoD over it's lack of transparency toward the clean up.
He added: "It's a shocking attitude they have towards communication on this issue."
In response an MoD spokesperson said: "Every effort was made to work with our partners to begin work on the removal of radiological contamination at Dalgety Bay this summer, but regrettably the application for the necessary licence to SEPA has been delayed."