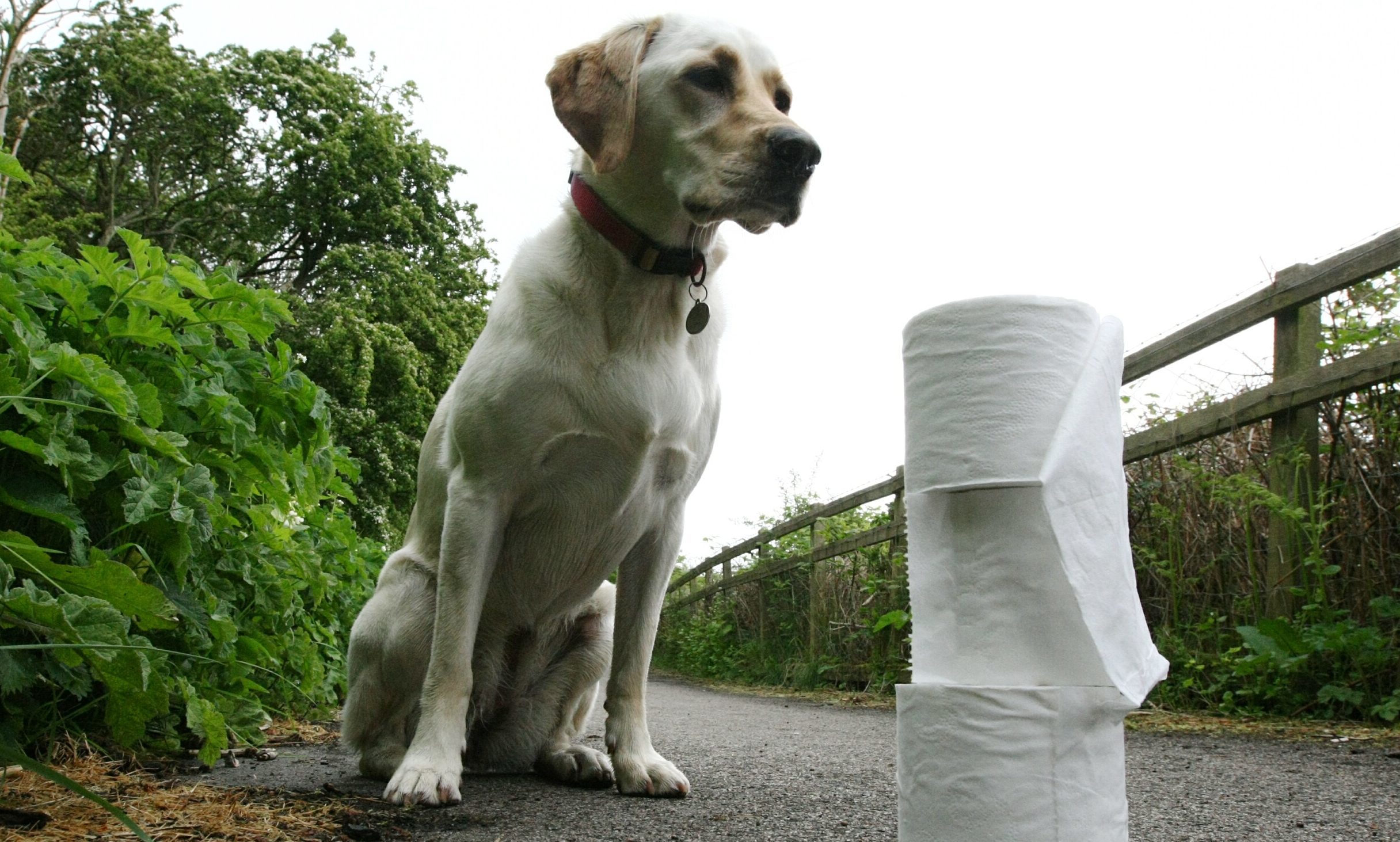 Residents of a Fife coastal town are crying foul over pet owners that are ruining a local beauty spot.
Dog walkers are being warned that they must clean up after their animals after complaints about the amount of poo being left on the Fife Coastal Path between Dysart and West Wemyss.
Walkers on the hugely popular footpath have been complaining about the state of the stretch by Frances Colliery, with dozens of deposits left on the public walkway.
Eunice Cameron, the chair of Dysart Community Council, said that it was unacceptable that a local beauty spot should be left in such a mess.
"We're expecting a huge influx of tourists on the back of Outlander having been filmed here last year," she said.
"It's disgraceful that people are making such a mess of our beautiful town, especially when there will be visitors coming here and using the Coastal Path."
Tens of thousands of walkers stretch their legs via the Fife Coastal Path every year.
Lying just metres away from the historic Frances Colliery, the stretch at Dysart is one of the most popular and picturesque on the 117-mile route.
Though several bins are located nearby for dog owners to deposit any waste, many are choosing not to utilise them, prompting concerns that one of Fife's most popular beauty spots could soon be tarnished.
Fife Coast and Countryside Trust, which operates the Fife Coastal Path, has warned dog owners that not clearing up after their pet is both irresponsible and illegal.
Ken Patterson, operations manager at the trust, said: "We manage, maintain and preserve wide areas of the countryside of Fife, promoting responsible access to our wonderful and diverse outdoor sites and we encourage dog owners to act responsibly while visiting any of these outdoor spaces.
"We have clear signage visible along the Coastal Path encouraging dog owners to pick up any dog mess and dispose of it appropriately.
"Environmental wardens and dog wardens employed by Fife Council operate throughout Fife, and are legally empowered to hand out fixed penalty fines of £40.
"The Fife Coastal Path is an iconic walk which is enjoyed by thousands of people every year, and our rangers take great care in ensuring visitors and local residents have the best possible experience while walking the path."