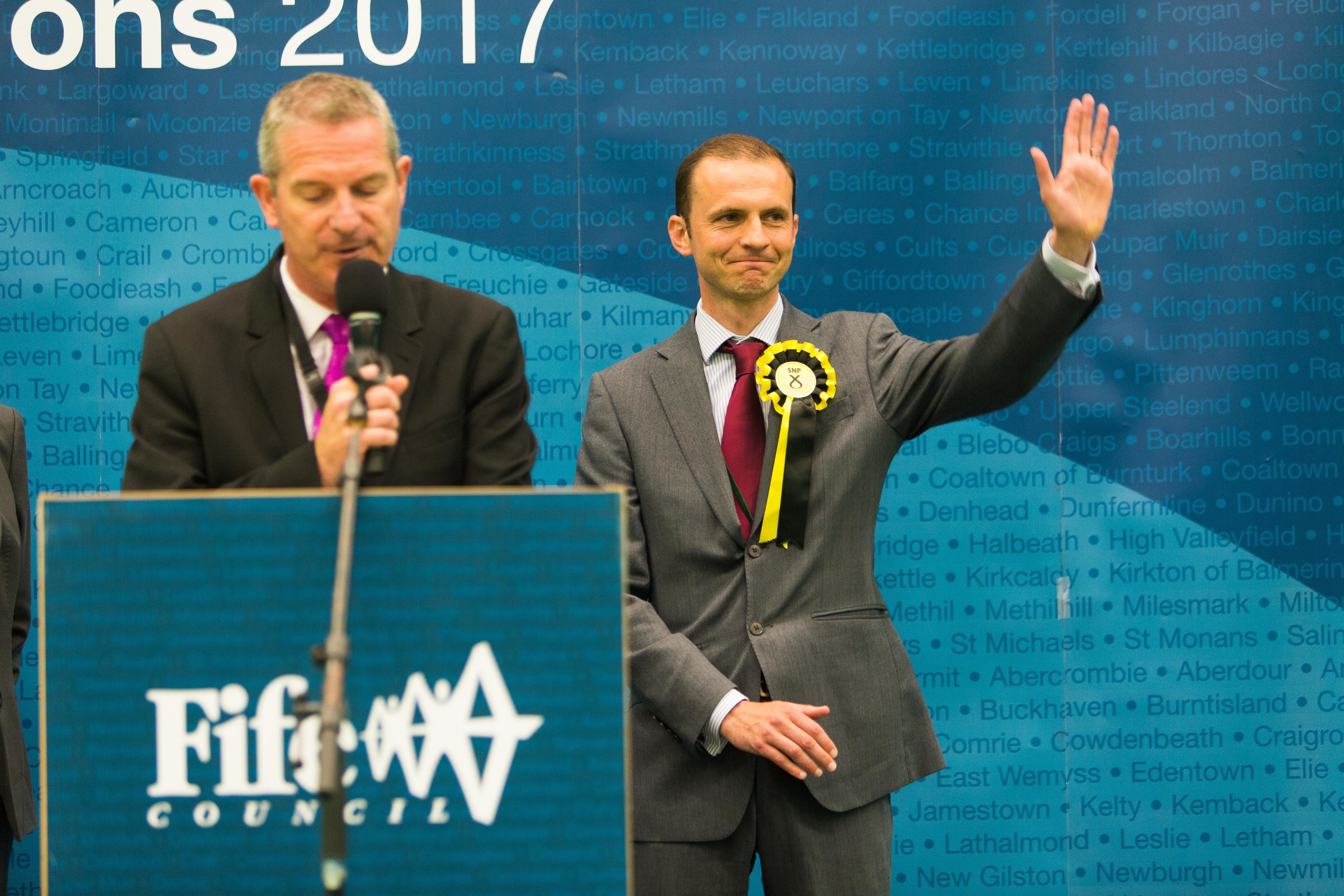 A Fife vet is living proof that every vote counts after cutting it fine in Thursday's general election.
Heather McCabe's cross in the box with seconds to spare may even have been the one that won it in the end for the SNP's Stephen Gethins, who retained his North East Fife seat by just two votes from the Liberal Democrats' Elizabeth Riches.
Speaking to The Courier, Heather, 35, told how she and a colleague looked set to miss out on voting on Thursday after being caught up at work – only to make it to their respective polling stations just before the doors closed.
As her colleague also voted for the SNP minutes before she did, it could be argued that the pair's votes proved pivotal.
And in another incredible twist, Heather also revealed it was the first time she had voted for the Nationalists.
"I thought Stephen would have had it in the bag, but obviously I read that one wrong," she said.
"I was the duty vet on Thursday and late on in the afternoon two emergencies came in. I hadn't been able to vote that morning and when we saw that one of emergencies needed surgery you started to think: 'This is going to take a while.'
"I was pretty concerned that I wasn't going to be finished in time to vote, but there's nothing you can really do about it. It was urgent, the dog needed help right away and you couldn't just leave.
"I was grateful that another colleague came back from another branch after work and stayed behind to help us.
"So we bashed on and got the surgery done, and it went really well.
"When we knew the dog was awake and out of trouble, the nurse said "Go!" and pretty much pushed us out the door.
"The other vet and I looked at each other and she ran out the door. I phoned the dog's owner to tell them the dog was fine, and then I left at about 9.35pm."
On her way to her nearest polling station in Gauldry, Heather then received a text from her colleague to say she had made it, with a picture of a Stephen Gethins poster at the polling station.
At that point though, Heather had not managed to cast her vote with time running out.
"I actually drove right up to the door where the council van was waiting to take the ballot box away," she recalled.
"I think I got there at 9.58pm, I ran in and sort of skidded around the corner and they said: 'There's always one.'
"They had already put the ballot papers away, so they brought them out and I put my cross in the box, put it in the ballot box and they sealed it straight away.
"They were taking down all the posters and the polling station sign, so it's fair to say I was cutting it fine."
Heather fell asleep at around 2am so didn't initially see the result, but woke up to see that her preferred candidate had triumphed by almost the narrowest of margins.
"It was a bit of surprise," she added.
"If it had gone the other way it wouldn't be a disaster, I just think the SNP were doing a good job down in Westminster. They were turning up and they were working hard.
"I've never voted for the SNP before, but Stephen had only been doing the job for a wee while and he seems to be doing a good job. He's local, he's got a young family and he's worked hard for us."