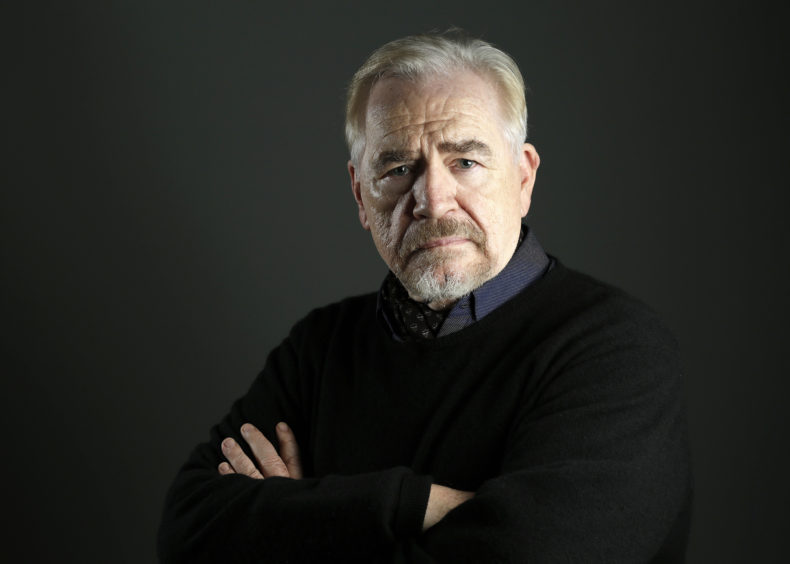 Dundee-born Hollywood star Brian Cox has added his voice to a multi-million pound appeal aimed at securing the future of some of Scotland's major attractions and natural heritage sites.
The Succession star recorded a voiceover from his up-state New York home for a National Trust for Scotland television advert which is being broadcast to highlight the plight of the heritage body as a result of the coronavirus pandemic.
Famous locations including Glencoe, Culzean Castle and The Hill House feature in the advert.
Tayside properties cared for by the Trust include Branklyn Garden in Perth, JM Barrie's Kirriemuir birthplace, the popular Hermitage walk near Dunkeld and the old Killiecrankie battleground.
Although some NTS properties are gearing up to re-open in the summer months, Covid-19 has left the organisation with a £28million shortfall in the charity's income for 2020.
It means only fraction of its locations will be able to open for the remainder of this year and into 2021, either due to lack of resources or because they cannot be adequately adapted to on-going social distancing restrictions.
As well as placing 429 staff in its permanent workforce at risk of redundancy, it will approach grant-giving bodies and the Scottish Government for financial support and seek to sell non-heritage land and property.
NTS chiefs said the Save our Scotland appeal needs to raise a minimum of £2.5m.
Director of customer and cause, Mark Bishop said: "Right now the Trust is in crisis and we need the help of our members, donors and the public more than ever before.
"Our job is to protect many of the things that make Scotland so unique, from castles steeped in history, to landscapes famous the world over and the wealth of natural habitats.
"If we aren't able to love and care for these wonderful places and spaces, Scotland's natural and built heritage is at significant risk. If we lose it now, we are robbing future generations of what we enjoy so much today."
In April, it was announced Philip Long, who led the creation of the V&A museum success story at Dundee's waterfront would success NTS Simon Skinner when he retires this summer.