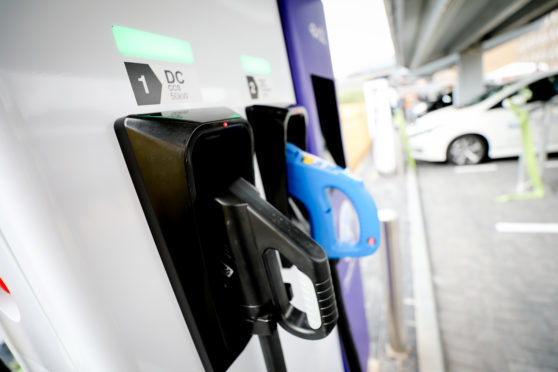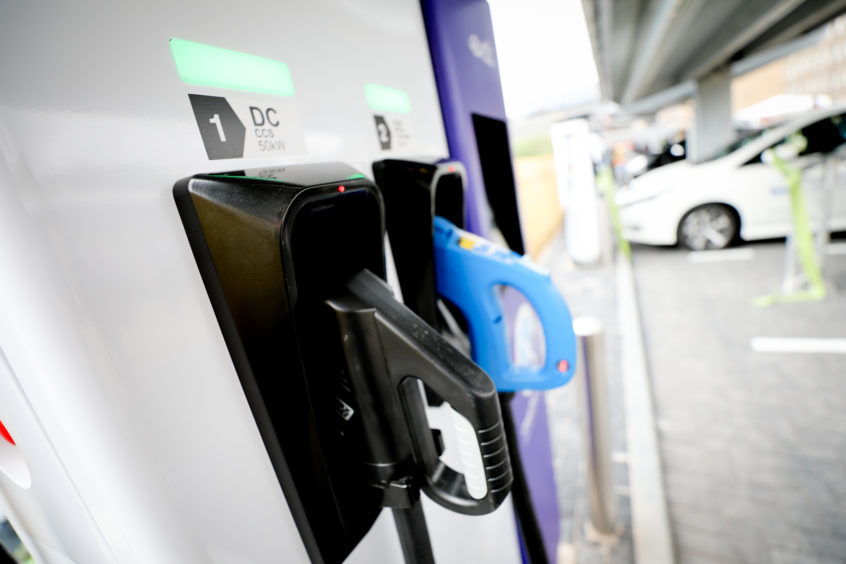 A bank of electric vehicle charging points is to be developed at Orchardbank on the edge of Forfar with the help of European cash.
The Angus on the Go project will be located adjacent to the A90 and provide a 'service centre' type solution where people stop for a quick charge.
The hub will consist of 28 new spaces with 18 charging points including eight rapid units, six fast and four slow. The project intends to generate energy to support the charging points from installing solar canopies.
The hub is one of nine successful projects in the second round of the European Regional Development Fund (ERDF) Low Carbon Travel and Transport Challenge Fund scheme.
Just over £5.3m from the ERDF and Transport Scotland has been awarded to local authorities, a national park authority, a regional transport partnership and a registered charity, allowing more people to enjoy greener and sustainable travel and transport options.
Cabinet secretary for transport, infrastructure and connectivity Michael Matheson said: "£3.67 million has been provided through the ERDF with another £1.65m from the Scottish Government to help realise more active travel and low carbon travel hubs across Scotland.
"A number of these projects will support our commitment to phase out the need for new petrol and diesel cars by 2032.
"Our vision is that these exciting projects will help support more people to choose active travel and low carbon transport modes for their daily journeys."
An Angus Council spokesperson said: "The grant award is great news for businesses, visitors and residents in the local area.
This is a key area to enable green strategic connections on the A90 transport corridor. Access to fast and convenient charging infrastructure supports everyone in making greener travel decisions."