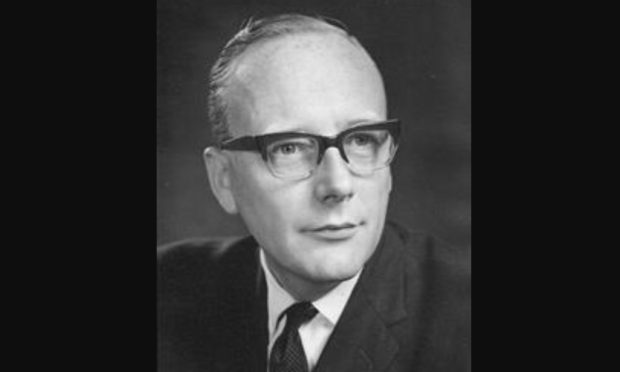 A former Dundee University vice-chancellor has died, aged 96.
Born on September 5, 1923 in Beauly, Inverness-shire, Simon Gavin George MacDonald (better known as Gavin), was a noted academic in Tayside and Fife.
With a career spanning more than three decades, he made his mark on Dundee University's physics department.
His academic life began in 1941 at Edinburgh University where he studied mathematics and physics. He won a Spence Bursary in mathematics and the Newton Prize in physics at the end of his first year.
He was called up for service as a junior scientific officer at the Royal Aircraft Establishment in Farnborough, and returned to university in 1946, going on to graduate with a first class honours in mathematics and natural philosophy.
He secured his first academic job as a lecturer in physics at University College Dundee, then a part of St Andrews University.
It was there that he was awarded a PhD in 1953 for a thesis entitled Theoretical and crystallographic investigation of the molecular structure of certain organic compounds. His research interests would continue to be in the field of crystallography.
In 1948, he married Eva Leoni Austerlitz, a German refugee (she died in 1999) and they had two children, Neil in 1950 and Carolyn in 1954. The family moved to Jamaica in 1958 where Gavin was a senior lecturer at University College of the West Indies.
He quickly established an x-ray crystallographic unit in the physics department, and advised local governments on setting up science departments in schools.
Mr MacDonald returned to Scotland to become a senior lecturer at St Andrews, but transferred to Dundee University when it was founded in 1967. He was soon promoted to a personal chair, having already been appointed dean of the faculty of science in 1970.
In 1964, he became the first vice-principal of the university, a post he served for the next five years.
His contributions to scholarship and academia were recognised by the Institute of Physics (1958), Fellowship of the Royal Society of Edinburgh (1972) and by election as Chair of the Committee of Scottish Professors of Physics (1979).
Outside of academia, his longstanding involvement in the theatre and amateur dramatics led to an invitation to join the board of Dundee Rep and shortly thereafter, in 1975, he became its chairman.
After retiring in 1988, he became more involved with Dundee Bridge Club, having first joined in 1956, serving as president twice.
The latter years of his life were spent travelling and writing prolifically.
By the time he died, he had published 33 novels, three books of short stories, a book of short sci-fi stories, three scientific mysteries and a book on bridge.
Although his physical health began to fail in his last months, his sharp intellect and humanity remained undimmed and he fulfilled his wish to remain at home in his final weeks before dying peacefully in his own bed.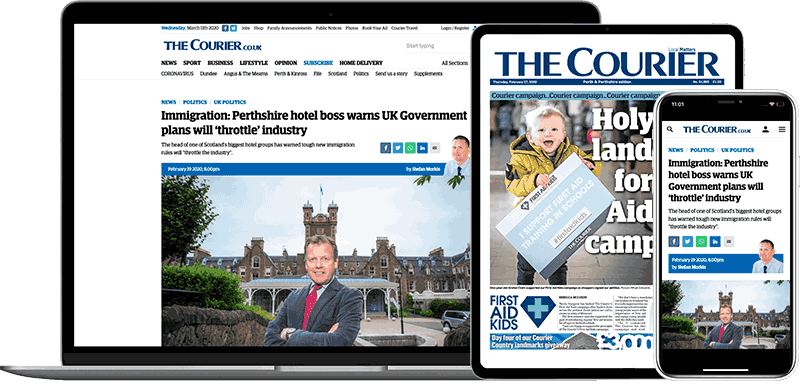 Help support quality local journalism … become a digital subscriber to The Courier
For as little as £5.99 a month you can access all of our content, including Premium articles.
Subscribe