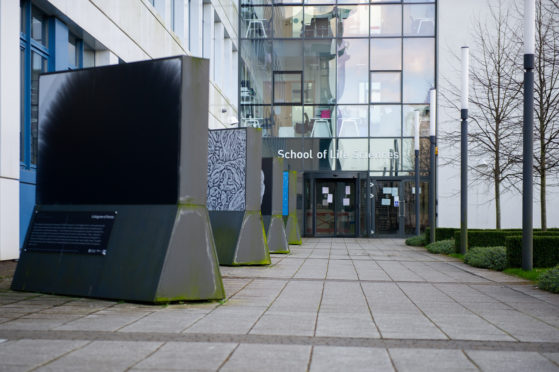 University chiefs have joined forces to assure students they are doing everything they can to limit the spread of coronavirus.
The principals of St Andrews, Dundee, and Abertay universities have put their names to a joint statement to students, confirming that public health is the top priority.
The pledge has been signed by the heads of Scotland's other 16 higher education institutions.
It has been published along with survey data on the range of extra measures universities are taking.
These include the implementation of two-metre physical distancing, meaning significantly reduced occupancy (as low as 20-25%) in buildings.
Professor Gerry McCormac, convener of Universities Scotland and principal and vice chancellor of the University of Stirling, said: "It's so important to the whole university community to be able to welcome new and returning students to start the academic year with us.
"Students have experienced so much disruption and uncertainty over the last six months and many have felt deep hardship or made personal sacrifices because of the pandemic.
"That has been very difficult and we thank everyone for the part they have played in keeping each other safe up until now."
Students are returning to a new model of delivery follows months of careful planning by institutions, working closely with up-to-the-minute public health advice and guidance.
They have also been working with local health boards, the Scottish Government, staff unions and student associations, to ensure education is delivered to a high standard while being as safe as possible.
Other measures include making university accommodation available for two weeks prior to the new term for international students and those arriving from UK Covid-19 hotspots.
It means the students are able to safely quarantine with most offering the accommodation for free.
Prof McCormac added: "It is vital that students have the opportunity to get on with their lives in the positive and constructive way that university represents but with the pandemic still very much a reality, universities have made the safety of our students, staff and wider community the highest priority.
"We have taken all steps possible to create a highly supportive and safe environment in which students can make a phased return.
"It has been a huge undertaking to make the necessary adaptations to course curricula, to timetables, and to the physical and online spaces needed to support public health. The whole university community has been part of this planning process in every institution, up and down the country."