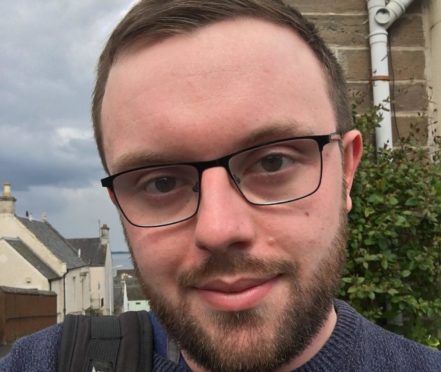 Groundbreaking research into asthma treatment, which began on children in Tayside and Fife, has become the biggest global study of its kind.
The doctor who led trials over the last 17 years said thousands of youngsters across the world will have their lives improved thanks to the research, which started in Perth and Dundee almost two decades ago.
One of those helped is Ewan MacKintosh, 25, from Tayport. Previous treatments did not help the severe breathlessness he suffered as a child but when he was given Montelukast, a drug which helps stop airways from narrowing, his life was changed. See below for the full story.
The findings, known as precision medicine, show children's asthma symptoms could be better controlled with personalised treatments. They have now been presented to the European Respiratory Society and are being developed to treat children in America.
Professor Somnath Mukhopadhyay began the trial with NHS Tayside, Dundee University and around 650 local children in 2003 when he became frustrated because standard treatments, such as the most commonly-prescribed inhaler, did not help many of his young patients.
He said: "We had a relatively small rate of medicines which generally worked well but we found they do not work on a significant minority of children.
"Children were missing school, they were being admitted to hospital regularly, there was a lot of suffering.
"Steroids were the main treatment for children with asthma, that is what tends to be thrown at them, and parents didn't like it.
"We realised the children had different sub types of the disease so if we could identify the individual forms we could treat them specifically and get much better results."
In the UK asthma affects one in 11 children and every 18 minutes a child is admitted to the hospital because of the condition.
With 339 million people suffering worldwide, it is thought to be the most common chronic disease in the world.
During the first trial Prof Mukhopadhyay moved to Brighton & Sussex Medical School, which has since been working with Dundee University on the project since.
He said: "We organised controlled trials to treat children by genotype.
"The first study done in Tayside picked up the children with the 'wrong gene' and changed their medicine.
"I didn't expect any results within 10 years. I thought we would need to pore over everything and look at how to take it forward but we picked up some early leads.
"The first children it worked on saw almost immediate improvements to their quality of life, they were no longer struggling with stairs or sport."
Around 30 papers have been published on the subject since and it has become the largest study of asthma in children in the world.
It is hoped researchers will now be able to look in even closer detail at how medication can be adapted for people with specific gene types.
Prof Mukhopadhyay praised the children and parents who helped the research when it first began for allowing them to open doors for future patients.
"Tayside and Fife children and parents led the way with this and made us see it was worthwhile.
"It has become a worldwide study into children's lungs which will change the face of asthma.
"The whole thing would not have happened without the dedication and good will of all of the children and parents.
"They took time out of their busy lives for all of these tests to be carried out, I am so grateful to them."
'My symptoms virtually disappeared overnight': Ewan MacKintosh, 25, from Tayport.
Previous treatments did not help the severe breathlessness he suffered as a child but when he was given Montelukast, a drug which helps stop airways from narrowing, his life was changed.
Ewan, now 25 and working at a Covid-19 testing laboratory in Cambridge, said:  "The genetics study happened a couple of years before but without the medicine aspect and it was decided my genetics would be good for the trial.
"My asthma was quite severe. I was still quite an active child but I would wheeze and become very short of breath easily.
"I knew it wasn't normal but it was normal for me, it was all I had known.
"I started taking the medication they prescribed and my asthma symptoms virtually disappeared overnight, it was amazing."
Ewan said his parents were also delighted with the results and it feels surreal to have been involved in something so successful during its early stages,
"Being quite young, my parents were quite worried about my severe symptoms because I wasn't responding to treatment very well," he said.
"It was a big relief for them. It has been surreal for me too.
"I remember taking a class at Edinburgh University and learning about the drug and thinking 'oh, that was me,' which felt quite strange."