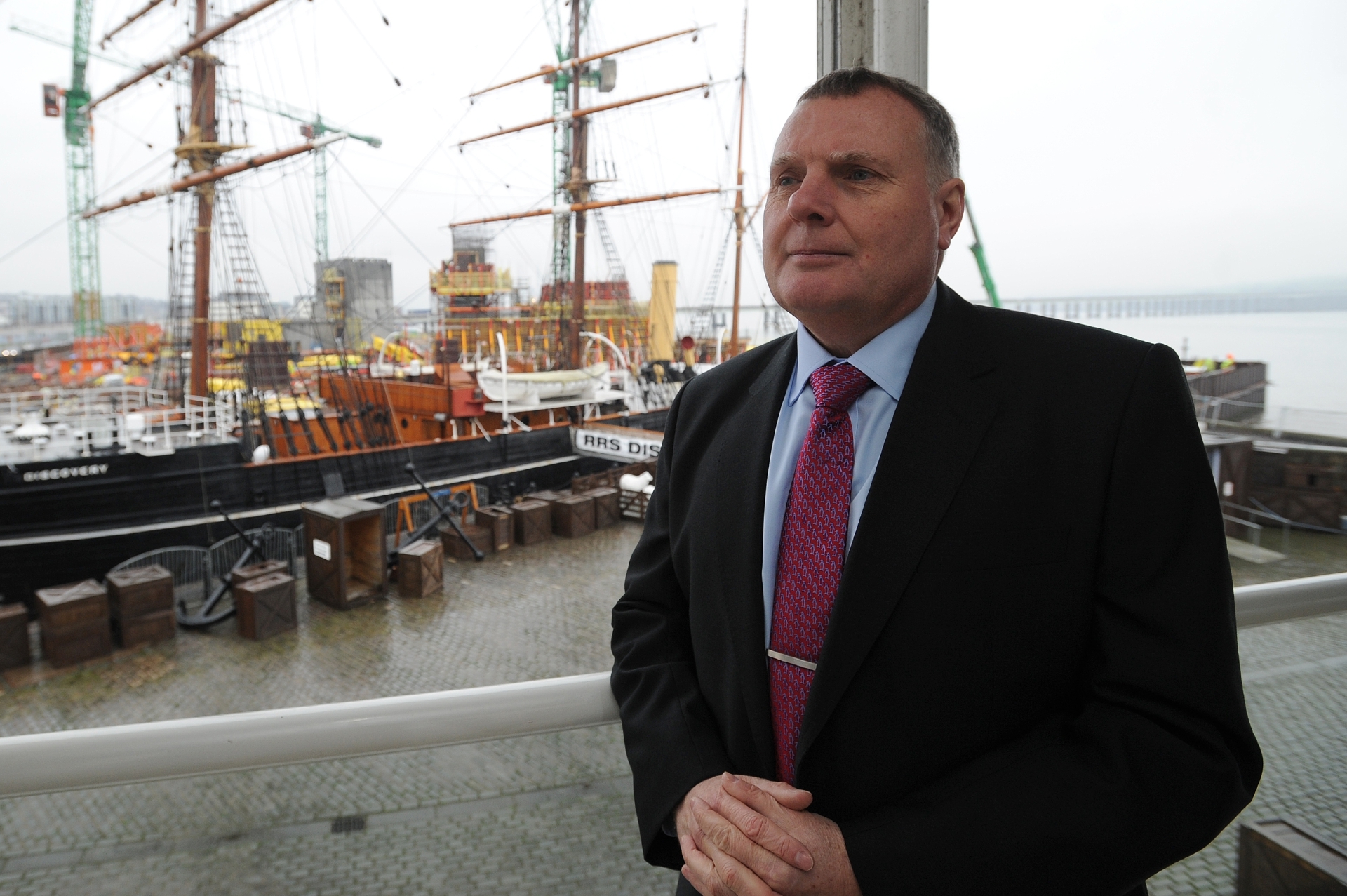 A high level summit bringing together decision makers with a stake in Dundee's economic well-being takes place in the city this week.
More than 200 businessmen and women, academics and representatives from the public sector will come together on Thursday to discuss plans for infrastructure, education and opportunities for the future.
The fifth annual Dundee Economic Summit takes place at the Apex Hotel and will hear of the city's ongoing regeneration and further plans for the future.
Speakers such as Dundee City Council's chief executive David Martin and executive director of city development, Mike Galloway, will reflect on the progress of defining projects such as the Dundee Waterfront and V&A at Dundee.
There will also be discussion of how the city can work more closely with neighbouring authorities to deliver fair economic growth.
Among the other key speakers will be David Webster, manager of the Port of Dundee, who will talk on the role it can play in Dundee's future economic development.
Dundee Port has long been seen as a potential economic powerhouse for the city and has remained a qualified success, despite setbacks.
One of the most ambitious proposals for its future – a plan to see it become a hub for the manufacture of offshore wind turbines – has failed to prosper as the renewable sector has contracted.
Nonetheless, Mr Webster and his team have overseen investment in the port to position it at the forefront for the North Sea oil and gas decommissioning and offshore wind sectors.
And the seminar will hear about the increasingly important strategic role it plays within Dundee's economy.
Delegates will also hear about the role the higher education sector makes to Dundee's economic well-being and the impact of Dundee University in particular upon on the wider Scottish economy from the university's principal, Sir Pete Downes.
The second half of the summit will turn the spotlight on the wider economy with an overview by David Patel, who is deputy director of the Office of the Chief Economic Advisor at the Scottish Government.
A panel session with businessmen and woman and entrepreneurs will close the event, each sharing an insight into how they have developed thriving businesses in the Dundee area.
They include Dundee-born fashion designer Ruby Coyne, whose Dreamland Clothing range is gaining plaudits, entrepreneur Barrie Elder and Dr Mhairi Towler of Vivomotion, which uses animation to explain science.
The summit has been organised by the Dundee Partnership, with support from Dundee City Council, Dundee and Angus Chamber of Commerce, Scottish Enterprise, Skills Development Scotland and Dundee and Angus College.