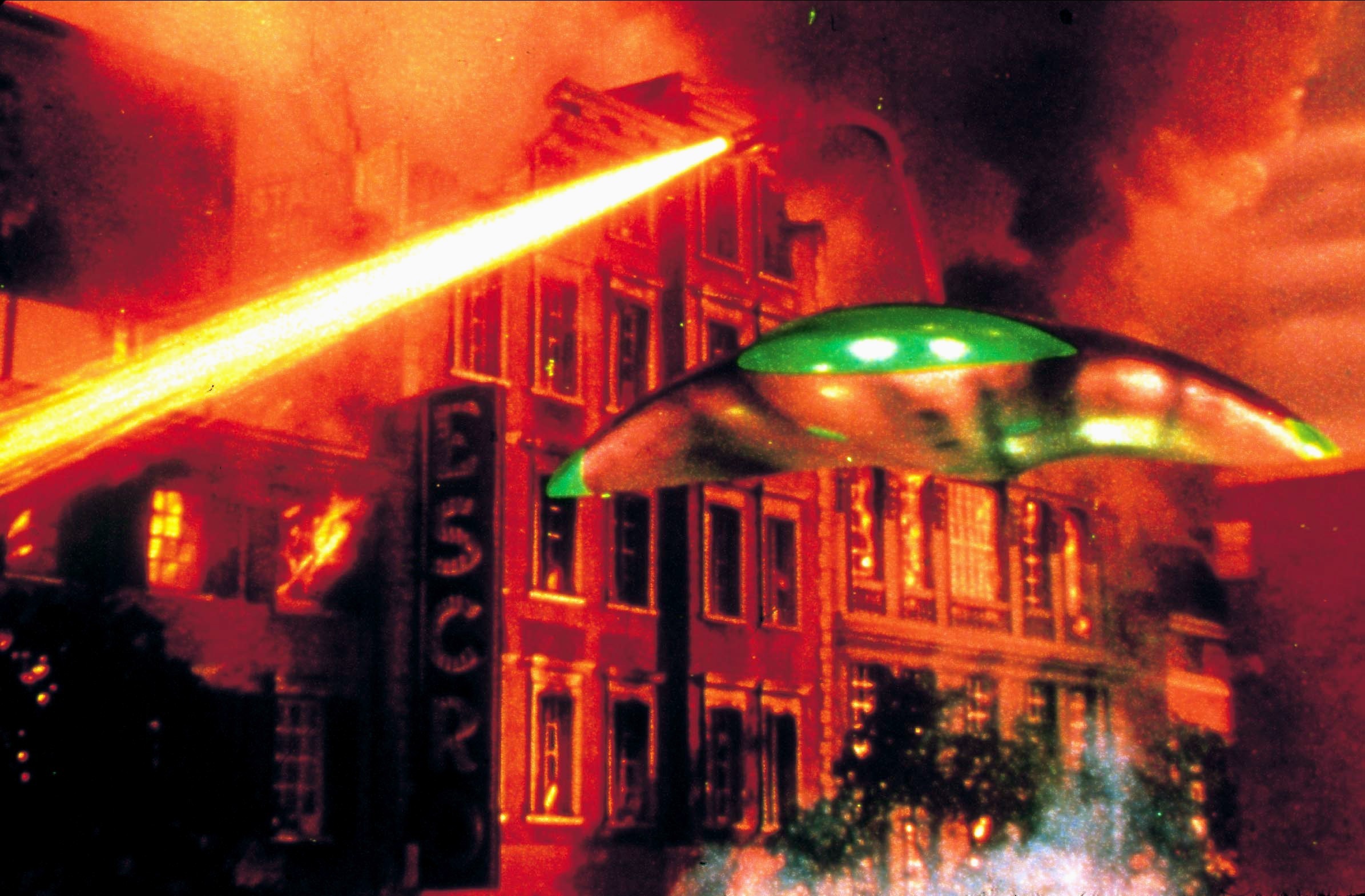 An alien autopsy will take place in Dundee to mark the 150th anniversary of author H.G. Wells' birth this year.
The martian, based on how the War of the Worlds author imagined intelligent alien life might look, will be dissected by Professor Sue Black in front of members of the public.
It is just one of several events planned by Dundee University to celebrate the life of the father of science fiction, who also penned The Time Machine.
'H.G. Wells at 150: Hope and Fear' will celebrate his life and work as part of Being Human 2016, a national festival of the humanities.
One of the author's most popular works,The War of the Worlds, was first serialised in 1897, and has since been adapted for a 2005 Steven Spielberg film starring Tom Cruise and Dakota Fanning.
Two American radio adaptations of the book led to widespread panic when listeners believed the alien invasion tale was a real news report and the planet had in fact come under attack.
Dr Daniel Cook, lecturer in English at Dundee University, said Wells combined classic storytelling with the possibilities of scientific breakthroughs.
"We have selected Wells as our case study as he remains an instructive example of a writer whose imagination bridges the worlds of art and science – which is in keeping with the 1881 mission statement for the university laid down by its founders," he said.
"Today, the university has set an ambitious goal to transform lives through the creation, sharing and application of knowledge. In this regard, Wells is a fitting subject.
"His influence can be felt in popular culture – in music, video games, film and others – right through to today. He also helped spark an interest in science and was the founder of what is now Diabetes UK, the organisation which funds some of the research that takes place here in Dundee."
A collection of short stories by award-winning artists, writers and members of the public will also be launched.
Other scheduled events include film screenings, exhibitions, walking tours, animation and comics workshops, talks and discussions.
Being Human, funded by the Arts & Humanities Research Council and the British Academy, seeks to engage the public with humanities research. More information can be found at www.beinghumanfestival.org.
The festival highlights the ways in which the humanities can inspire and enrich lives, helping us to understand ourselves, our relationships with others, and the challenges we face in a changing world.