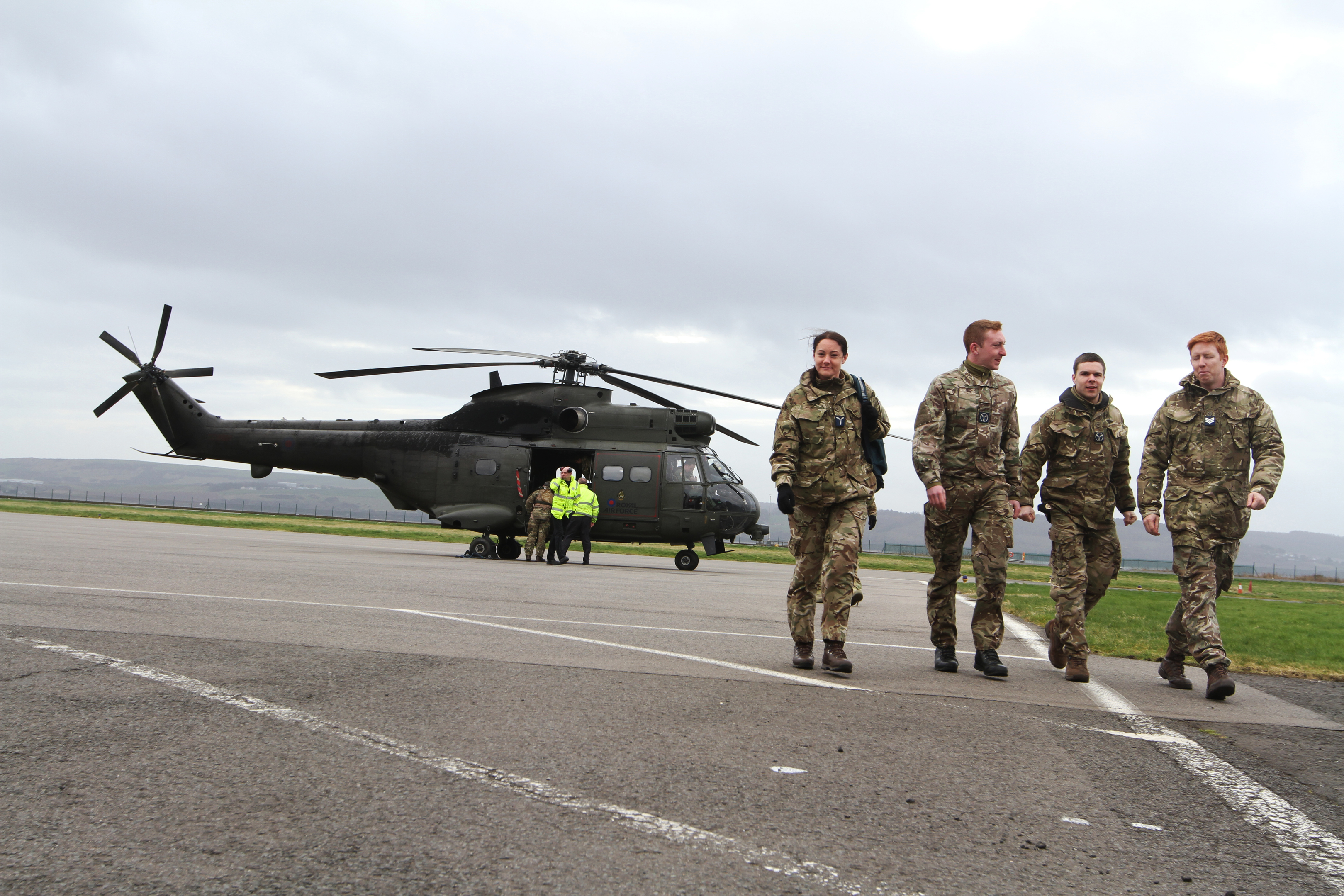 Young people from across Tayside have taken to the skies with the RAF as part of a new air force initiative.
A total of 35 youths, including pupils at Harris Academy, local air cadets and young people under the care of Barnardo's Scotland and Young Carers Scotland, got up close and personal with two RAF Puma helicopters and their crews.
Two of the helicopters flew into Dundee Airport on Wednesday morning, where they were also greeted by eight students who are currently completing RAF Flying Scholarships with Tayside Aviation.
During their short stay, six RAF personnel told the young people about their Pumas and showed them around.
RAF Pumas are used as battlefield helicopters within the joint helicopter command and provide tactical troop and load movement by day or by night. The aircraft can carry up to 16 passengers or 12 fully-equipped troops, or up to two tonnes of freight carried either internally or as an under-slung load.
The other major role is that of casualty or medical evacuation support, for which up to six stretchers can be fitted.
Squadron leader Nobby Clark said the initiative was designed to raise awareness of different careers available to young people in Scotland.
"This visit is part of the RAF in Scotland's Flying Aces programme which aims to provide experience of flying to young people in Tayside regardless of their background or circumstances," he said.
"The RAF in Scotland is working with partners in Tayside and Fife to help young people with an interest in aviation to investigate their potential for developing exciting and rewarding careers as pilots, air traffic controllers, engineers, or in flight operations."
In 2017 the Flying Aces programme intends to enable some 720 air cadets from Tayside and Fife to experience flying in a small aircraft, while also awarding 'Flying Scholarships', which enable selected cadets to undergo 12 hours of flying towards their Private Pilot's Licence.