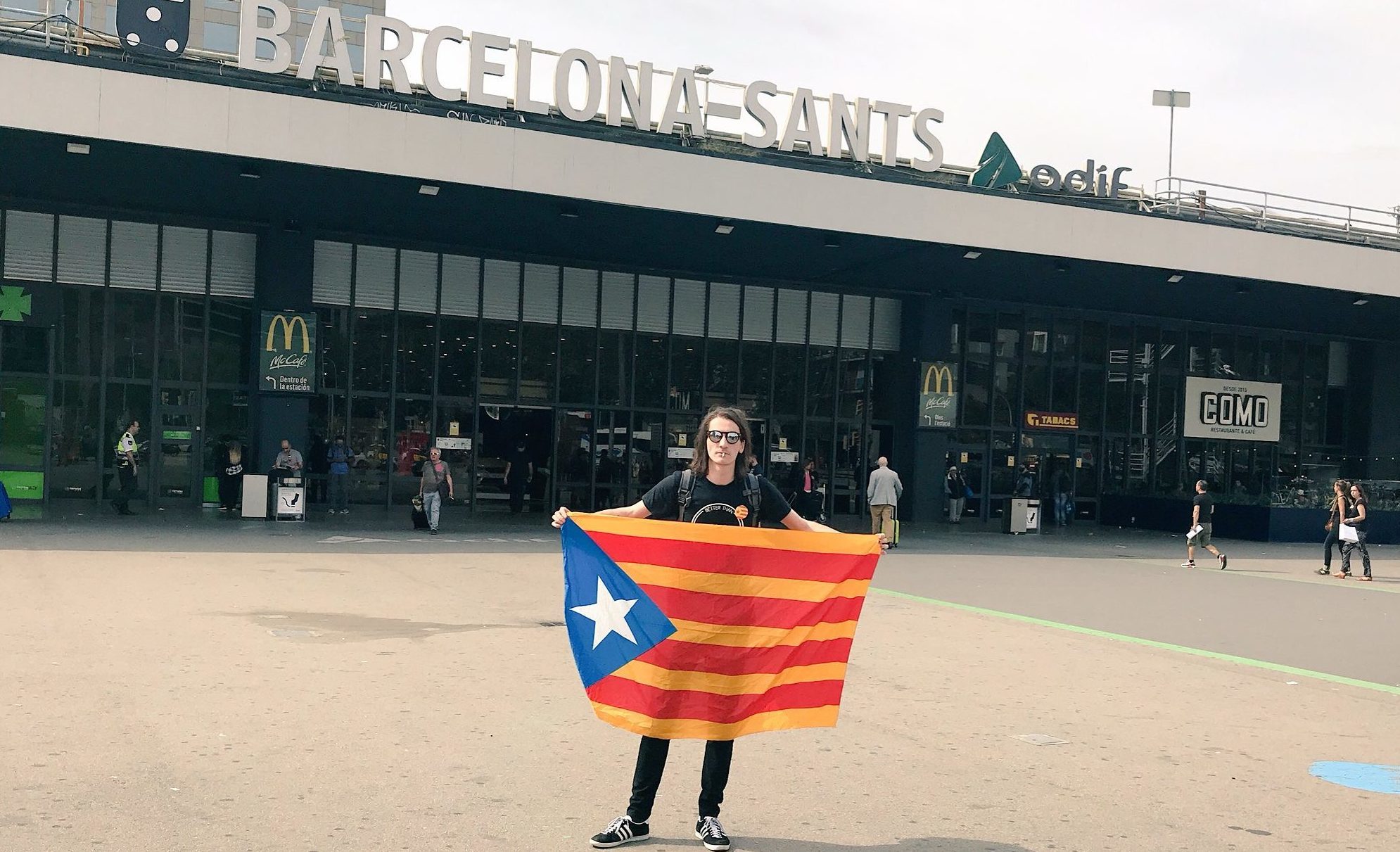 A Dundee student claims he was "intimidated" by Spanish police because of his support for Catalan independence.
Tam Wilson, the student president of Abertay University, travelled to Barcelona as an international delegate ahead of Sunday's election vote.
Tam and a friend had been invited to Barcelona as guests of the CUP, a pro-independence political party.
Having just arrived at the city's Reus Airport, Tam found himself singled out by airport police.
The chair of the Dundee branch of the Scottish Socialist Party says officers pulled him to one side before emptying the contents of his rucksack and demanding to know his business in the Spanish city.
Tam said: "Two of us were stopped at the airport. The police saw me with a Catalan badge and you could tell there was going to be problems.
"The police pulled us both to the side, emptied my bag and asked us why we were there. They emptied all of my stuff and started looking through my notebook. You could hear them saying "activist".
"You could tell they were trying to intimidate us. It was quite surreal. I knew there would be a crackdown, but I didn't expect to experience it within two minutes of arriving at the airport."
Despite his ordeal, Tam said the reaction of ordinary Catalans has been "inspiring".
As a guest of CUP, Tam has helped to protect polling stations and has seen firsthand the division between independence campaigners and pro-Spanish activists.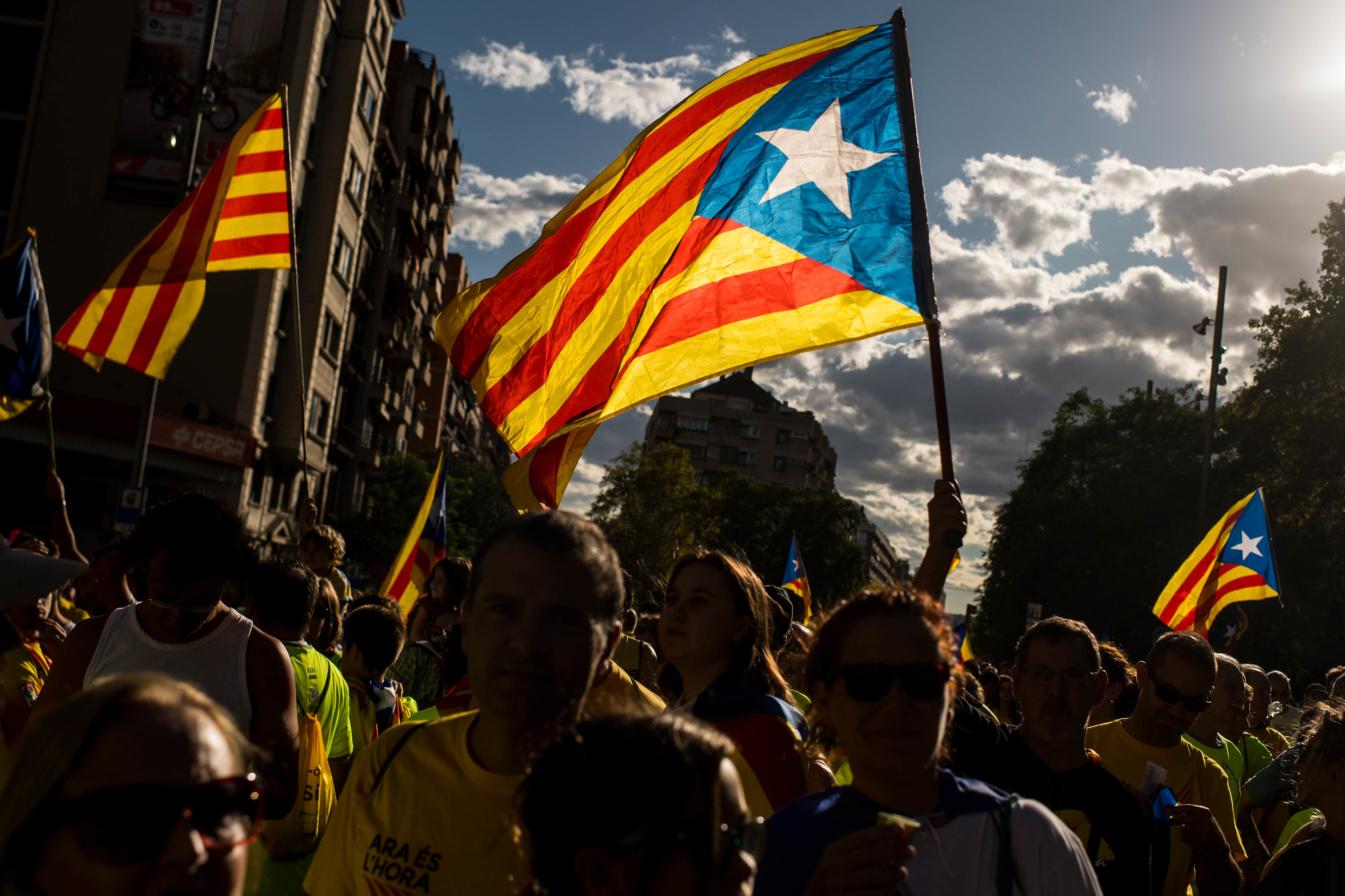 While he has enjoyed his time in Barcelona and seeing the "community organisation", Tam admits he is anxious about the potential reaction from police officers as he tries to return home on Tuesday.
He said: "I am a little nervous, to be honest. I wouldn't be surprised if our names have been noted.
"I've not done anything wrong, but I am a little on edge. I'll have my wits about me. The way the people have been with us is phenomenal, but it has changed my opinion of Spain.
"I've not witnessed any of the violence, but some of the videos are just extreme. It's something you don't expect from a country like Spain."