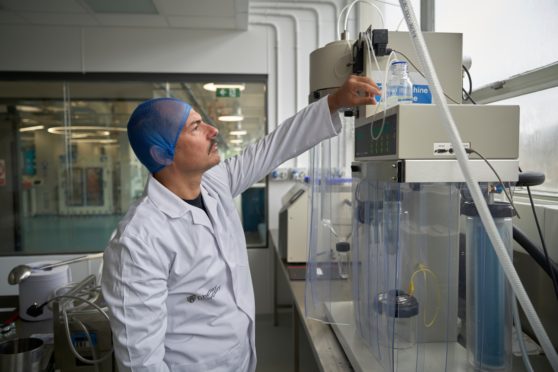 Researchers in Dundee are investigating whether a leftover "press cake" created by rapeseed oil production could be used as a human food source to provide key health benefits.
Experts in food waste at Abertay University are studying how the by-product can be used to reduce the potential formation of toxic compounds that can spark chronic kidney and cardiovascular disease.
Nutrients found in the cake may help reduce the formation of Advanced Glycation End-Products (AGEs), which are found in different types of cooked food and are linked to pathological conditions such as chronic kidney disease and cardiovascular disease.
Synthetic drugs to combat these diseases are already available but have unwanted side effects. The research team are hopeful rapeseed press cake – currently used as animal feed – can offer a natural alternative without such drawbacks.
Research leader Dr Alberto Fiore, of Abertay's Division of Food and Drink, said antioxidant polyphenols present in the press cake could possibly be used in many new food products or supplements.
He said: "Abertay has a strong track record in food innovation and increasing the value of Scottish by-products is one of our key aims, particularly researching ways in which additional income can be generated for the sector.
"Rapeseed press cake has some exciting potential for human use and we are hopeful that this project will lead to the creation of new products, using a resource that may previously have been used for animal feed."
Protein extracted from the press cake has been judged safe and suitable for human diet by the European Food Safety Association (EFSA).
It is obtained from the press cake in a similar processing method to soy protein and has comparably high protein and amino acid content.
Lab testing showed it could be partially substituted for flour in cookies with positive effects during the baking process, especially in the reduction of acrylamide, a potential carcinogenic compound formed during the cooking of starchy foods.
Meanwhile, an app designed to reduce food waste by listing overstocked items in real time could be set to hit the shelves, thanks to a Dundee University student.
Foodito, a mobile-based app developed by second-year student Donavere Benjamin-Mohan and a team of fellow students from across the UK, could revolutionise supermarket shopping by informing customers when overstocked items go on sale.
However, the app could be resigned to the footnotes of history before it is launched if it does not pass an online vote by the public, the next step in the global start-up competition.
Competing against 52 other regions in the Global Startup Weekend Sustainable Revolution, the 21-year-old from London said any votes cast before this Saturday could help his team secure a spot at the ChangeNow Summit 2020 final in Paris.
Donavere added: "By giving power back to the customer, we hope to reduce food waste, increase the sale of reduced items and help nurture a viable alternative to having to rely on foodbanks."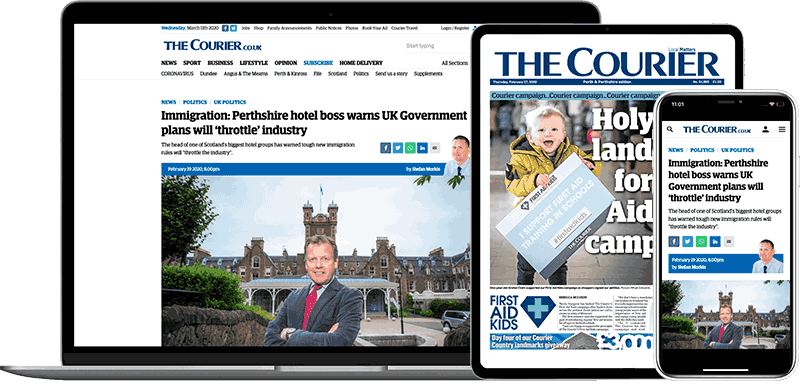 Help support quality local journalism … become a digital subscriber to The Courier
For as little as £5.99 a month you can access all of our content, including Premium articles.
Subscribe