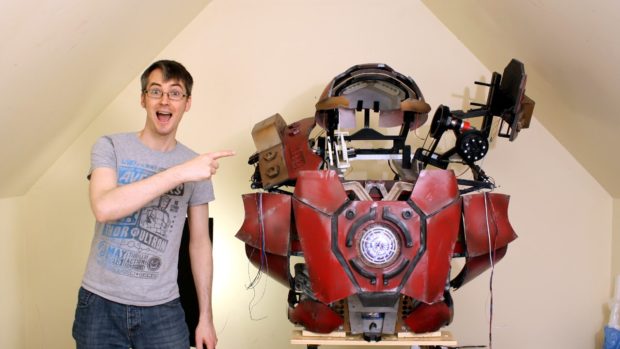 A YouTube star whose videos have been viewed tens of millions of times across the world will bring his one man — and robot — show to Dundee.
Former toy designer James Bruton, whose online channel has about 670,000 followers, became an online star for his technology-themed videos.
James, who has an extensive background in electrical and mechanical engineering, will give two performances next week as part of Dundee University's Festival of the Future.
His videos often have a pop culture reference, featuring comic book characters or film franchises such as Star Wars or Alien.
Some of James' videos include him developing an electric Batman skateboard, a barcode scanning guitar and a Henry Hoover pipe organ.
He also built a life-sized version of the robot Bumblebee to promote the 2018 Transformers film of the same name.
His viral "How to Build an Iron Man Helmet and Suit" video has attracted more than 61 million views to date.
At the Dundee events, James will demonstrate how one of his performance robots, a life-sized robotic torso specifically created for his live shows, was built.
He will also discuss his other projects and his journey from making robots and props in his spare time to becoming a successful YouTuber.
James' visit has been organised by staff at the university's school of science and engineering.
Dr Markus Pakleppa, lecturer in biomedical and mechanical engineering, said: "We invited James since we see a lot of similarities between his projects and the way we are teaching students.
"James will talk about the technology and techniques he's using to build robots while he also demonstrates one of his robots, this will link a lot of our taught content with an exciting practical application.
"We hope that this visit will show how creativity and engineering skills work together to design something complex like a robot."
Also featuring as part of the Festival of the Future, which kicks off next week, is an augmented reality walking tour, which will see participants digitally collect parts of Frankinstein's body around the streets of Mary Shelley's Dundee.
Another attraction includes an exploration of how the brains of dancers and their audience coalesce during a performance.
James' appearances will take place on October 17.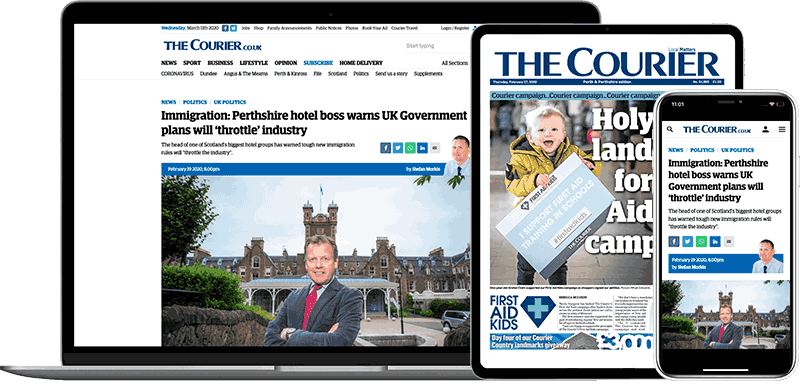 Help support quality local journalism … become a digital subscriber to The Courier
For as little as £5.99 a month you can access all of our content, including Premium articles.
Subscribe