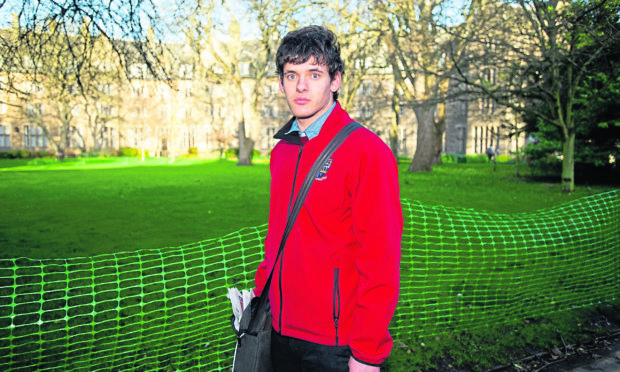 A controversial 800% hike in the cost of St Andrews student accommodation is to be subjected to an independent financial review.
Fife Council has agreed to look again at the fees it charges the university to ensure its housing complies with regulations surrounding houses of multiple occupation (HMO).
It is understood Fife Council suggested the move after rejecting a request by the university for an independent legal review.
The revelation comes as the council's head of housing dismissed as "scaremongering" fears the increase in fees could lead to higher rents for students.
John Mills said any rent rises were at the discretion of the university and not the responsibility of Fife Council.
He said the council did not believe a legal review of the fees increase was necessary but the financial review would assess whether charges levied were reasonable and complied with legislation.
"The findings will then be used to draft a report to the policy and co-ordination committee in November on how the HMO licensing scheme will be implemented," he said.
St Andrews University vowed last month to fight the sudden "massive" increase in fees, saying it would have to find an additional £500,000 to cover the cost.
Students have also made their opposition to the move clear and have met Mr Mills to discuss their fears over rents.
Students association president Jamie Rodney said he was disappointed "valid concerns" had been described as scaremongering.
"I would challenge anyone being so dismissive of these concerns to speak to students who are already struggling with rents and being forced to pay more, or to local residents who will be forced to deal with more competition over local housing, which will inevitably be caused by these higher rents as students are pushed out of student accommodation and into the town," he said.
Mr Mills insisted there was no need for any increase in charges for HMO licences to be passed on to students.
"Any suggestion that the council is somehow responsible for a rise in student rents is just scaremongering," he said.
He said St Andrews University charged one of the highest residential fees in Scotland, with each student paying £21,000 over three years, and that the council's HMO fee per student in that time was less than £300.
"There has to be some perspective here," he said.
A spokesperson for St Andrews University said: "We have had discussions with Fife Council and welcome the fact they have agreed to an independent financial review of the sudden 800% increase in the fees it charges the university for ensuring our student residences are compliant with HMO regulations.
"However, we are disappointed that the council has refused to agree to our offer of an independent legal review of the decision they have taken which would result in the university having to find an additional £500,000 to pay for this massive increase."