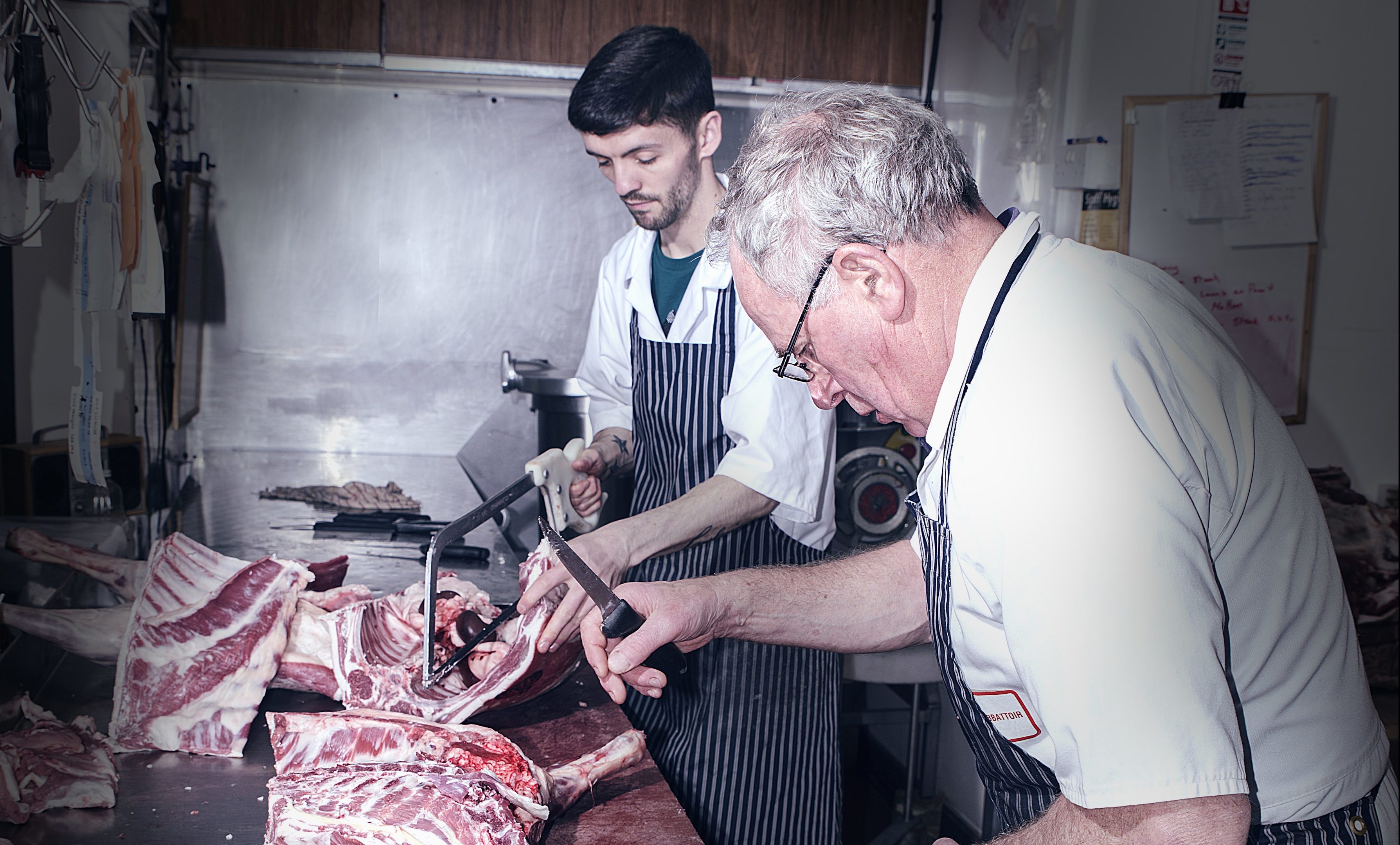 The crafts and trades of Fife's distant past will meet cutting edge technology as part of a new project from a historian at St Andrews University.
Traditional butchery, baking and blacksmith skills will be on display alongside 3D printing and laser cutting in a celebration of local crafts down the ages on Saturday May 7.
The free event at St Andrews town hall – Craftsmen of St Andrews Past and Present – is inspired by the early modern craft books held within Special Collections at the university library.
The books record the meetings of different craft guilds active in St Andrews from around 1550 up to the 1800s, and are a rich source for the history of the town.
The project focuses on the books of the Fleshers, Baxters and Hammermen (today's butcher, baker and blacksmith trade).
Led by Dr Claire Hawes, and funded by a Cultural Engagement Award from the Arts and Humanities Research Council, the research is linked with the Medieval St Andrews project and run within the university's Institute of Scottish Historical Research.
Dr Hawes said: "In an age of mass production it is easy to forget the importance of craftsmanship. These skills have shaped our society for hundreds, if not thousands of years. This project gives a new perspective on the history of the town, and connects it to the exciting range of skilled crafts and trades in the area today."
The three original craft books will be on display in cases on Saturday and facsimile pages will be available.
A palaeography quiz will allow people to test their ability to read the Old Scots handwriting found within the books, and the staff from Special Collections will be available to discuss the books themselves.
There will be a poster competition for under-14s, with Hobbycraft vouchers for the winner and runner up. Posters can be brought along or done on the day.
The centrepiece of the event will be talks and demonstrations by three craftsmen.
Stuart Minick will be talking about butchery and jointing a whole lamb, Mihai Cocris will speak about the craft of the blacksmith and do a live metalwork display, and Murray Barnett will discuss the craft of baking while providing a delicious demonstration of his work.
Experts from MakLab will bring a 3D printer, laser cutter, vinyl cutter and heat press to demonstrate making with a modern twist and visitors can try out some of the equipment. They will also run a printing workshop for twenty lucky participants.
Sign-up for the workshop, along with a full programme and details of the poster competition can be found on the project website.
The St Andrews Photographic Society will be mounting an exhibition of their work as part of the event after being set the challenge of capturing the craftspeople of north east Fife in action.
Prizes for best pictures will be awarded on the day, judged by Graeme Nicol, former Deacon Convener of the Seven Incorporated Trades of Aberdeen.