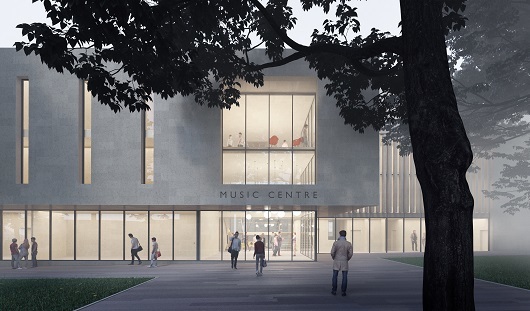 A bid to create an £8 million music centre in St Andrews where future talent will be nurtured has moved up a scale.
The University of St Andrews has lodged a planning application for a state-of-the-art new home for its music centre, which will host concerts and other events.
If approved, it hopes to begin constructing the modern facility in Queens Terrace, bordering historic St Mary's Quadrangle, by the end of the year.
A music centre has been run by the university in the Younger Hall for 25 years, with hundreds of students each year making music part of their degree, but a lack of soundproofing limits activities.
The new centre would include practice, rehearsal and teaching space, a studio, music technology and recording suite and a library, and be used by the likes of the Scottish Chamber Orchestra.
Last year a competition to design it was won by award-winning architects Flanagan Lawrence.
In its submission to Fife Council, the firm said: "Our plans for the music centre create a suite of spaces to act as a focal point for both the university and the community's musical activities.
"Each space is designed to be acoustically excellent, but with flexibility and ease of use in mind.
"The quality of acoustic in these spaces will allow the musical excellence of rehearsals and performances to flourish for students, teachers, performers and audiences alike."
The university, it said, supported a thriving culture of performing groups and events, including St Andrews Voices Festival, Byre Opera and St Andrews and Fife Community Orchestra, run in collaboration with the SCO.
It added: "The new facility will support musical engagement and complement the Byre Theatre by offering the range of soundproofed spaces needed for practice, individual tuition, academic lectures and ensemble and orchestral rehearsals."
The centre, it is hoped, will be funded entirely through philanthropy and by the beginning of the year over £5 million had already been raised.
The site is currently occupied by temporary buildings and a car park, and it is intended the building will restore the historic quad and complete the neighbouring Bute Building and St Regulus Hall student residence.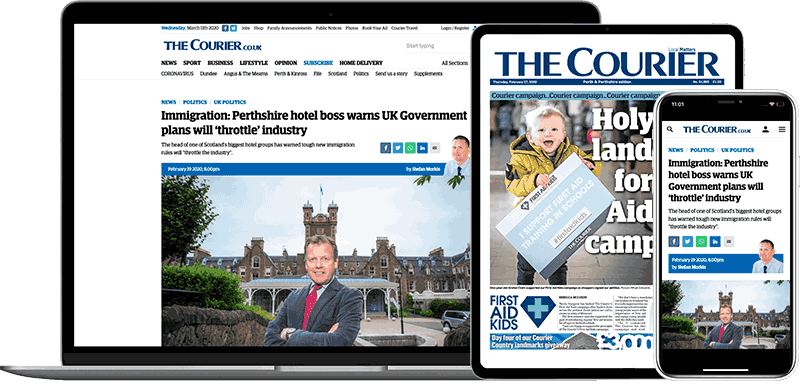 Help support quality local journalism … become a digital subscriber to The Courier
For as little as £5.99 a month you can access all of our content, including Premium articles.
Subscribe