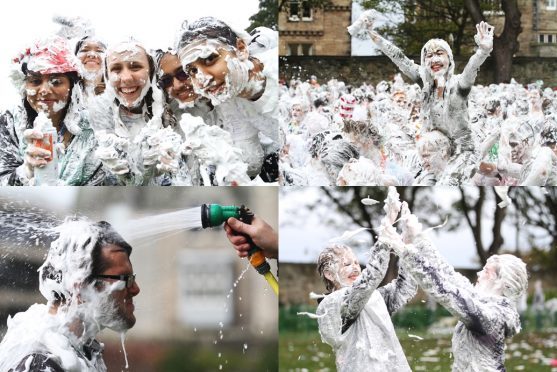 Hundreds of students from St Andrews University have taken part in an epic foam fight.
The campus' St Salvator's Quad was packed out with young folk armed with cans of shaving foam, many in fancy dress, for this year's Raisin Monday celebrations.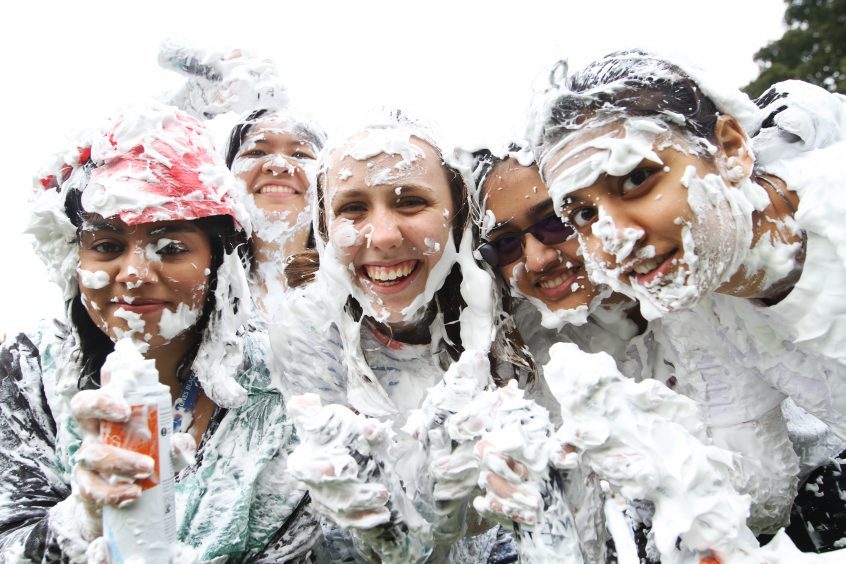 It took only minutes for the garden area to become a sea of white foam after things got under way at 11am.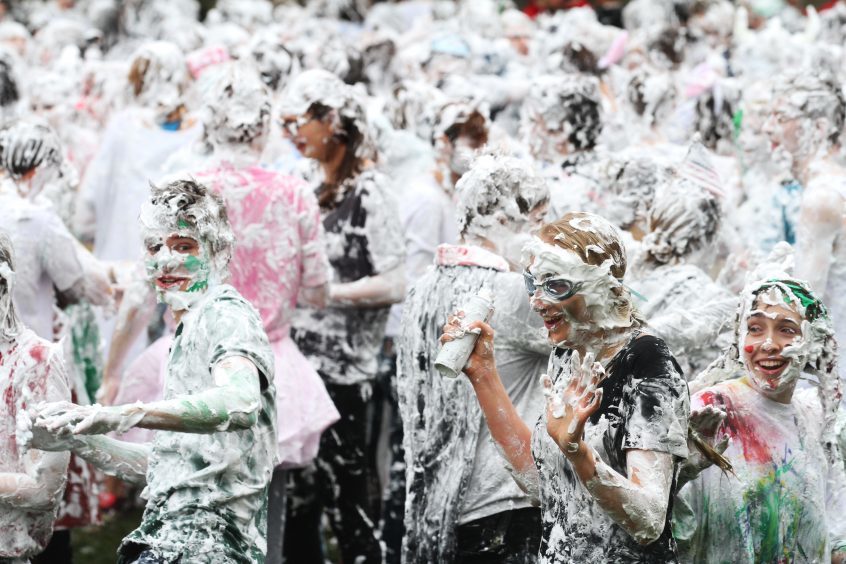 The event is the culmination of Raisin Weekend – an unsupervised, student-led event where students are entertained by their academic "parents" and encouraged to play pranks and games.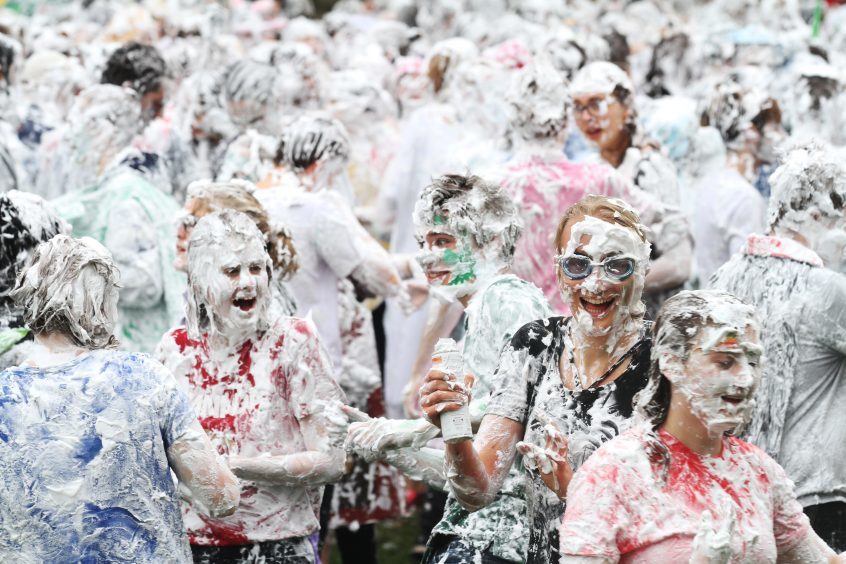 #RaisinMonday is a truly unique St Andrews tradition. Share your photos of today using #noplacelikefoam – read our @StAndrewsUniLib to find out how Raisin Monday has evolved over the years https://t.co/4tCnrOwE9L pic.twitter.com/NMt6HoEzC2

— Univ of St Andrews (@univofstandrews) October 23, 2017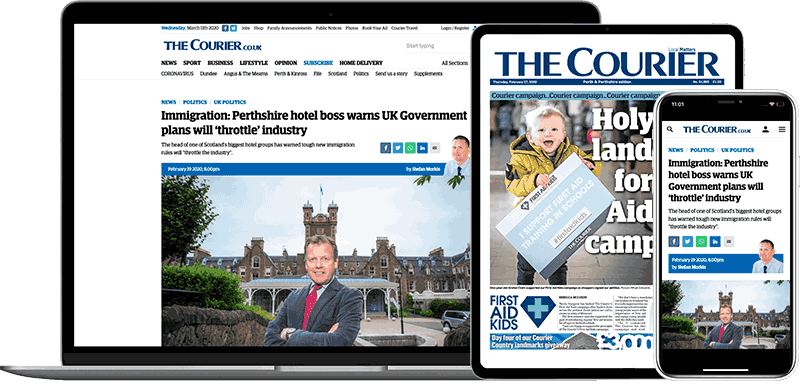 Help support quality local journalism … become a digital subscriber to The Courier
For as little as £5.99 a month you can access all of our content, including Premium articles.
Subscribe