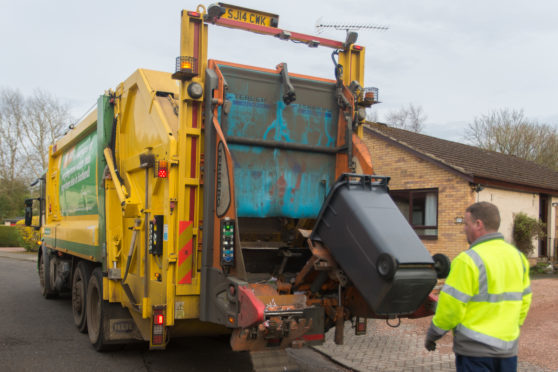 Householders across Fife have been asked to put their rubbish bins out as usual this week on their normal collection day – and also any bins which were missed last week.
Refuse collection crews are working hard to tackle the backlog brought about by the weather in recent days, and residents were told not to put their brown (food and garden waste) bins out at the tail end of last week as they would not be picked up.
Teams are now out focusing on normal collections, but Martin Kingham, service manager, said the council now has resources available to attend to bins that were missed last week due to the severe weather.
"Please present these bins on your usual collection day this week," he said.
"We will concentrate our efforts on emptying recycling bins and then move on to empty landfill bins.
"If we have not emptied your landfill bin by Sunday March 11, then please bring it back in and put it out next week on your normal collection day.
"We are sorry for the inconvenience this has caused."
​