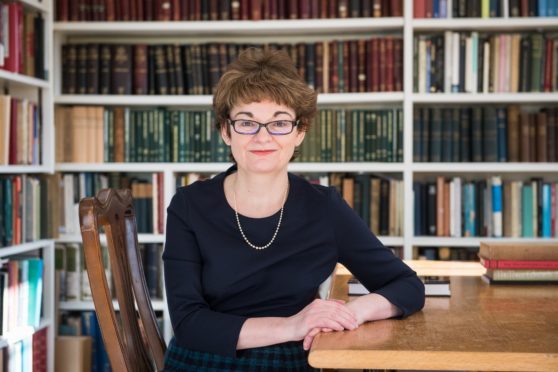 St Andrews University has highlighted its "grave concern" over the controversial decision to suspend overnight out-of-hours services at the town's hospital.
In a letter to clinical director Dr Alan McGovern, university principal and vice-chancellor Professor Sally Mapstone has highlighted what she described as "significant risks" surrounding the Fife health and social care partnership's move to switch all overnight primary care emergency services to Kirkcaldy's Victoria Hospital – meaning patients in St Andrews, Dunfermline and Glenrothes will have to travel there between the hours of midnight and 8am.
Contingency measures were introduced in response to staffing shortages and are expected to be reviewed at the end of a three-month pilot period.
Professor Mapstone has voiced her fears over the impact it will have on the university's 9,000-strong student body and said the institution stood ready to work with the partnership in any way it could to restore and retain out-of-hours services in St Andrews.
"This decision is of grave concern to the university and, when reviewing it at the end of the pilot period, I would urge you and your colleagues consider the particular demographics of the north east Fife area, in which the university's staff and student population plays a major role," she wrote.
"Between midnight and 8am, it is likely that many of those who use the St Andrews MIU will be students.
"Very few students have access to a car and the MIU is their only recourse for medical assessment unless they call out GPs, a process likely to place further unwanted strain on NHS resources.
"The alternative to the MIU, Kirkcaldy's Victoria Hospital, is simply inaccessible for most students faced with an emergency at night: there is a total absence of adequate public transport; the university's Wardennial and Security staff cannot provide transport, as their duties require them to remain in St Andrews; and most taxi companies do not operate after midnight (and in any case, no taxi driver is happy to transport an ill or injured person if there is any chance of body fluids causing damage to the vehicle).
"The only alternative for students is the ambulance service, which is already severely stretched: we have experience of staff waiting 45 minutes for an ambulance to appear, even in serious emergencies.
"This situation is beset by risks to our students' health, with a real chance that an emergency will go unassessed and untreated due to absence of accessible facilities."
Professor Mapstone also noted that St Andrews has around 9,000 students, 93% of whom are living independently away from home.
Four thousand of those are from countries outside the UK and around 5,000 live in halls of residence where staff are not necessarily medically trained, while more than 2,500 international students pay £650 healthcare tax to the UK government
"In short, the recent decision effectively removes access to out-of-hours assessment and care for around 9,000 young people, the majority of whom are teenagers and many of whom are already vulnerable, at an age when guidance from an established and trained service is crucial in a medical emergency," she added.
In her letter, Professor Mapstone also said the university was mindful of others in the community with additional needs – notably a significant geriatric population.
And she continued: "We sympathise greatly with the needs of those members of our community and would suggest that out-of-hours coverage of north east Fife from Kirkcaldy is simply not tenable from any point of view."
To that end, Professor Mapstone has also offered to discuss the matter further with the partnership to see how the university can help in retaining out-of-hours provision.
Dundee an alternative to Kirkcaldy, say health chiefs
Health chiefs in Fife have stressed that University of St Andrews students – and other people in north east Fife – can also travel to Tayside for overnight out-of-hours treatment.
Fife's health and social care partnership has said it has worked closely with colleagues in NHS Tayside to secure treatment centre appointments between midnight and 8am at Kings Cross Hospital in Dundee as a direct alternative to attending Kirkcaldy's Victoria Hospital.
In response to the university's concerns about provision, Claire Dobson, partnership divisional general manager, noted that Primary Care Emergency Services (PCES) and other urgent care services are under "considerable pressure" not only in Fife but nationally too.
"This is due partly to increasing demand – particularly from people with multiple long term conditions and complex care needs – as well as the availability of doctors and nurses," she explained.
"Many of the doctors and nurses working in the service also work in daytime general practice, which limits the time that they are able to commit to PCES.
"GPs are independent contractors who can, and do, accept shifts on an ad-hoc basis.
"To address these issues, clinical staff and partners across Fife are working to develop a longer term solution for urgent care services alongside other proposals for more joined up care in Fife. We hope to consult on those plans later this year.
"Unfortunately we've had to take immediate action in Fife to ensure we can continue to deliver a clinically safe and sustainable service over the next few months.
"But we will continue to develop our plans for longer term measures for urgent care and will consult the public before any permanent decisions are made."
Ms Dobson pointed out that the service will still be available until midnight at St Andrews Community Hospital, with the contingency arrangements in place from midnight until 8am.
She added: "It is important to say that if someone needs to attend Victoria Hospital or Kings Cross Hospital out of hours and cannot drive we would ask if a family member or friend can help to get them there.
"However, if this can't be organised or is not suitable, we will arrange for a clinician to call the patient and take appropriate measures.
"Where indicated the service will arrange a home visit."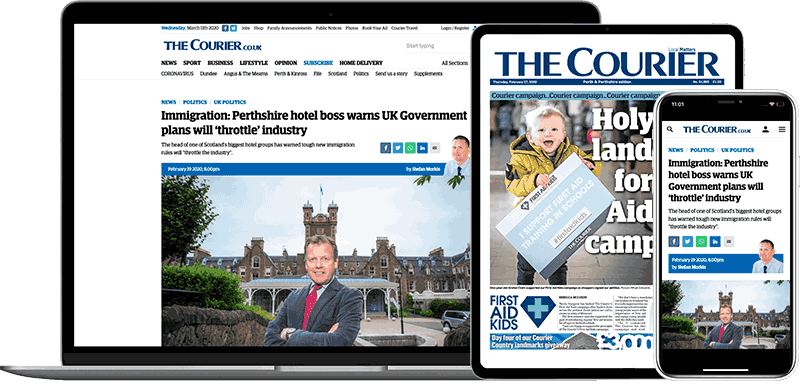 Help support quality local journalism … become a digital subscriber to The Courier
For as little as £5.99 a month you can access all of our content, including Premium articles.
Subscribe