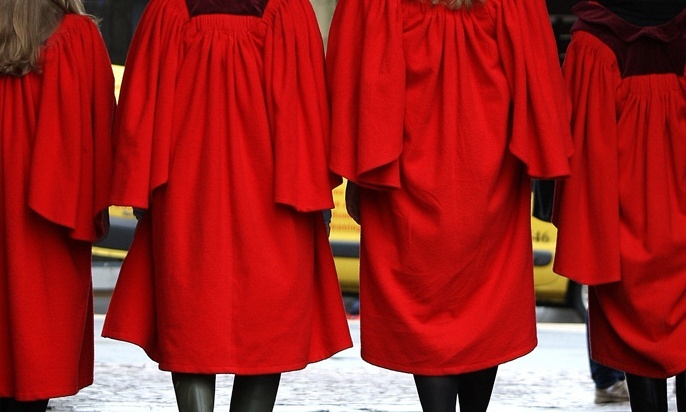 St Andrews University has again been named the best university in Scotland and the third best in the UK.
The 600-year-old institution was ranked behind only Cambridge and Oxford for the fifth time in the league table published by The Guardian.
It was the only university north of the border to make it into the top 20 in the Guardian University Guide 2019.
Principal Sally Mapstone said: "We have not only maintained third place next to Oxford and Cambridge, we have consolidated that position and are the leading university in Scotland, beyond Glasgow and Edinburgh at 24th and 28th respectively."
The gap between second-placed Oxford and St Andrews narrowed, with St Andrews' 97.2 score out of 100 only 0.2 behind.
Prof Mapstone said: "This is a much-deserved endorsement of the commitment of all who teach, work and study here.
"It would not be possible without a considerable team effort across our schools and professional service units.
"The Guardian's methodology is designed to rank universities principally by their teaching strengths and support for the student experience, areas in which we traditionally perform well.
"The fact that we have been able to do so at a time of much increased competition from a highly-pressured sector speaks a great deal for the resilience of our model of high-quality research led teaching."
St Andrews was ranked first in the UK for student satisfaction with their courses and with teaching.
Its academic schools also performed strongly, with 18 of its 20 subjects making the UK top 20.
Five subjects – computer science and information systems, physics, psychology, international relations and biosciences – topped their league tables.
Dundee University was ranked 29th in the guide and Abertay 68th.