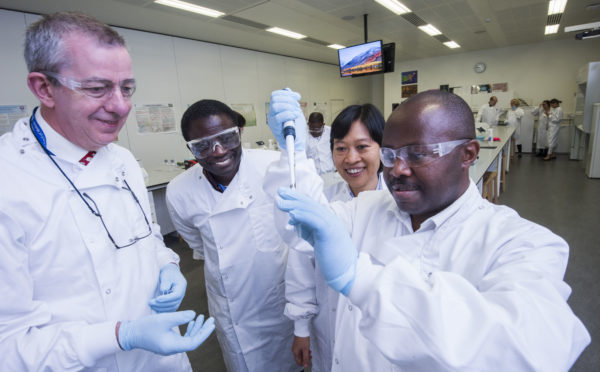 A major breakthrough at St Andrews University could save the lives of hundreds of thousands of tuberculosis patients across the globe.
Leading experts, including policymakers from the World Health Organisation, have gathered in the Fife town to learn about the development, hailed as a "game changer" because it dramatically cuts the time needed to diagnose the disease.
Representatives from the Foundation for Innovative Diagnostics have also joined the group, comprising health professionals from 16 countries, at the university's medical school.
Tuberculosis is an treatable illness that still causes around one million deaths every year.
A team from the university has created a tool that grows the tuberculosis germ in just four hours, rather than the two months it currently takes.
The molecular bacterial load assay (MBLA) can tell healthcare workers whether the patient has the disease and, because it is able to count the number of live organisms, can show whether the patient is responding to antibiotics.
Professor Stephen Gillespie, leader of the infection group at St Andrews University, said: "Tuberculosis culture is the main method currently used to diagnose disease and to assess the performance of treatment regimens and is very slow.
"It can be many months after the patient visits the clinic before the results are available.
"This means that the patient can be on the wrong treatment for a long time with the obvious risks to their health and the very significant risk of their bug developing new resistance."
He added: "MBLA is unique – like a molecular culture method.
"It means the patient can be seen in the morning and the result be available in the afternoon. If they are failing therapy, this can be identified and managed."
The St Andrews team has been working with colleagues across the world to test how the innovation can change practice.
This week's visit will allow health professionals to share their field experience working with the MBLA test and discuss how to translate it into health benefits.
Dr Wilber Sabiiti, who has been leading the field evaluation of the test, said it had caused great excitement among clinicians and laboratory technologists.
"Given their experience of working with tests which would take weeks or months to get results, this was a game changer," he said.
"Ability to know in real time how the patient is responding to therapy is of paramount importance in the clinical management of tuberculosis disease."