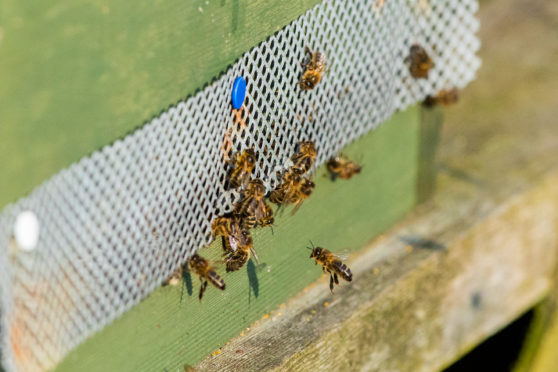 St Andrews Botanic Garden could be buzzing again with the help of the historic town's university.
Five years ago, the garden found itself without beehives for the first time in more than half a century after Fife Beekeepers Association feared the new location they had been offered could put members of the public at risk of being stung.
The association said it had abandoned hope of moving its hives back to the garden.
James Hearsum, director of St Andrews Botanic Garden, maintains the door remains open to beekeepers if an agreement can be reached.
He revealed work had started with St Andrews University to bring honey bees back to the popular attraction.
"The garden is very keen to have beehives in the garden and has always maintained that offer," he said.
"It is currently working with a new University of St Andrews group to establish hives in the public garden areas.
"The garden is confident that with some imaginative thinking it is able to accommodate bees, the diverse and growing community groups it supports here in the garden and its more-than-doubled visitor numbers."
---
>> Keep up to date with the latest news with The Courier newsletter
---
In the past, groups including Fife Beekeepers Association had unrestricted access to the garden.
However, Mr Hearsum said this came to an end in April 2014 "for safety and security reasons".
Instead, an area called The Kernel was developed for community use while the garden itself is closed.
The Kernel includes a community garden and hosts a range of local groups.
"Over coming years the garden will seek to expand these programmes into horticultural therapy, wellbeing and social prescribing with an ever expanding range of partners and supporters," said Mr Hearsum.
Enid Brown, president of Fife Beekeepers' Association, said before the hives were removed they were popular with school groups.
She said there were also plans for an observation hive in the garden.
"However, following a change of management, the plans changed," she said.
"The bees were to be moved to the other side of the high hedge to an area next to where other activities were to be carried out. The proposed area was also immediately adjacent to the rear access road to the gardens and uncomfortably close to a public footpath. The risk was too high.
"But, as the development plans had been fully finalised prior to any involvement of the beekeepers, no realistic options were available. The bees had to be removed from the botanics.
"So, no more bees at St Andrews' Botanic Garden, and no more botanic garden honey for the public to purchase. It was a sad day when the bees were moved."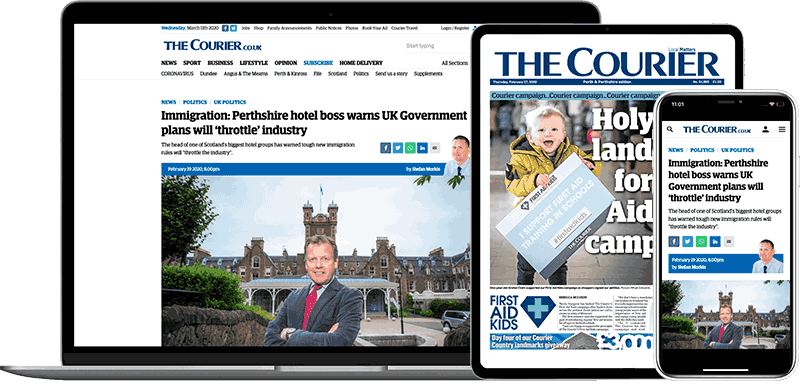 Help support quality local journalism … become a digital subscriber to The Courier
For as little as £5.99 a month you can access all of our content, including Premium articles.
Subscribe