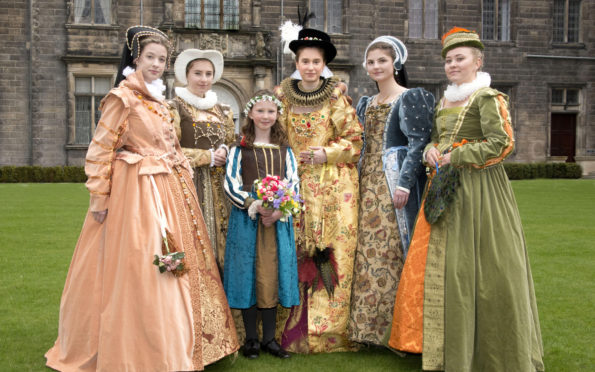 Thousands of people are expected to throng the streets of St Andrews on Saturday for the annual Kate Kennedy spring procession.
The parade will see St Andrews University students and staff dress up as around 140 characters from the history of both the town and Scotland.
Riding in a daffodil-festooned carriage will be the central character, Lady Katharine Kennedy, the widely adored niece of St Salvator's College founder Bishop Kennedy.
The identity of the student who plays her will remain a closely-guarded secret until the parade sets off from St Salvator's Quadrangle in North Street at 2pm to make its way round the town centre.
Every year, as spring is in its full bloom, students and the town's community come together to enjoy what is a special day for town and gown alike.
Organisers say it is an occasion to remind people of the constantly changing nature of St Andrews and the dedication of the members of the Kate Kennedy Club and the Kate Kennedy Trust, which work to safeguard and ensure the continuation of the traditional event.
Led by a barefoot St Andrew, characters ranging from bishops, queens and kings to golfers and Americans will greet the crowds.
Also portrayed will be John Knox, Mary Queen of Scots, Archbishop Sharp and the highwaymen who murdered him.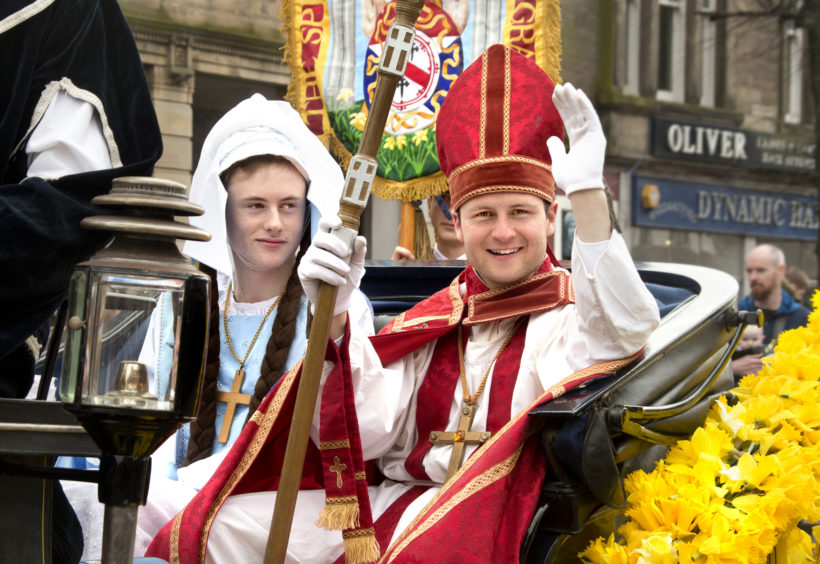 Other characters include former rectors Rudyard Kipling and John Cleese, as well as Sir Charles Erskine of Cambo.
Visitors can expect to see a jester scampering around and dishing out sweets to children, while the bishop blesses the crowds in Latin and shield bearers hand out daffodils.
Legend has it that Kate would come visit her uncle and was idolised by students.
Tradition dictates the Lady Kate, is played by the most promising first-year member of the club and this year she will be radiant in a new costume.
The Kate Kennedy Club looks to reinvigorate the procession regularly and this year's parade will also have two new additions, Marie De Guise, Queen of James V, and Bishop Robert, who laid out the town.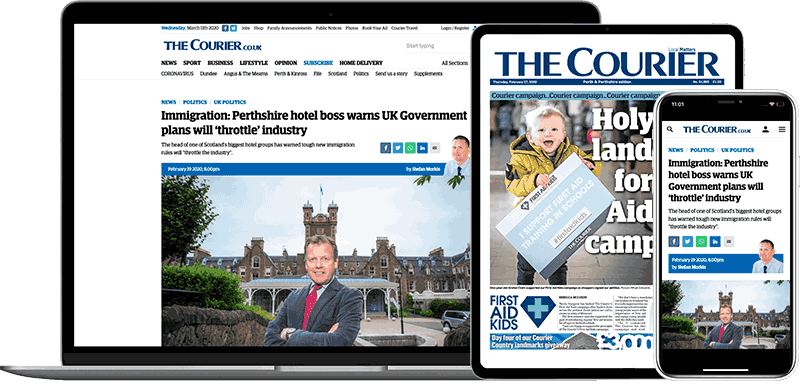 Help support quality local journalism … become a digital subscriber to The Courier
For as little as £5.99 a month you can access all of our content, including Premium articles.
Subscribe