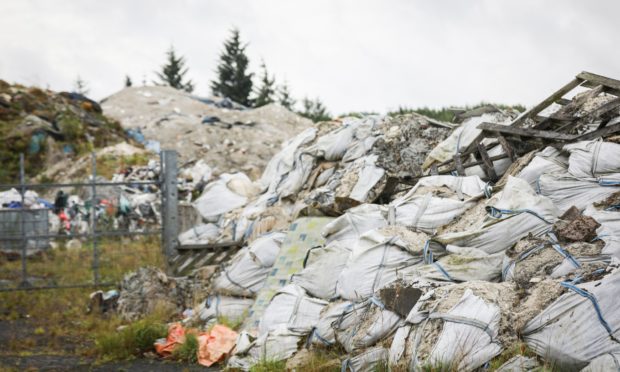 Fife Council has a responsibility to help clear a festering dump, according to a local politician as he revealed a huge swathe of the rubbish had come from the local authority itself.
The saga over who will tackle the 30ft pile of carpet and plasterboard rubbish on Lathalmond commerce park near Dunfermline has dragged on for years.
Now Mid Scotland and Fife Labour MSP Alex Rowley has revealed Fife Council was one of 39 clients which had a contract with waste management firm First Option Services.
As part of the deal, 1,267 tonnes of carpets and 685 tonnes of plasterboard were sent from the local authority to the site over a 15-month period starting in 2011.
Mr Rowley said it was time for the council to face up to its involvement.
"I take the view that Fife Council has more responsibility to assist in getting this cleaned up than they have been willing to take to date," he said.
He is now seeking a meeting with Environment Secretary Roseanna Cunningham to push for more action.
"This should not have been allowed to happen and the people of west Fife must not and cannot be allowed to carry the can," he added.
Site owner Ramesh Dewan leased the area to First Option in 2010. The firm was given an exemption to store waste, with limits on the quantity and time.
However, the firm's directors were prosecuted for breaching conditions and keeping controlled waste in a way likely to cause pollution and harm health.
As the site owner, and in the absence of a tenant, Mr Dewan faces the cost of removing the eyesore dump.
In a letter to Mr Rowley, Mr Dewan's legal representative said he was willing to cooperate with others to work towards remediation of the site but stressed "our client is very much the victim here".
Mr Dewan failed in a £1 million court action against Fife Council in which he argued the local authority should cover the removal cost since it should have known the exemption was being breached.
The council's service manager Linda Turner said: "Although Fife Council was one of a number of customers of the company operating from the site, the council has no legal liability to pay for the removal of this waste.
"This has now been confirmed following an unsuccessful court action raised by the owner of the site where he sought to recover removal costs from the council.
"However, we are liaising with SEPA who are continuing discussions with the landowners in a bid to resolve this issue."
A Scottish Government spokesman said: "It is in the interests of everyone that the site is cleared as quickly as possible.
"We understand that SEPA continues to monitor the site and to engage with both the landowner and Fife Council to work towards a sustainable solution.
"We are keeping a close eye on the situation and looking to all parties to make progress in finding a solution."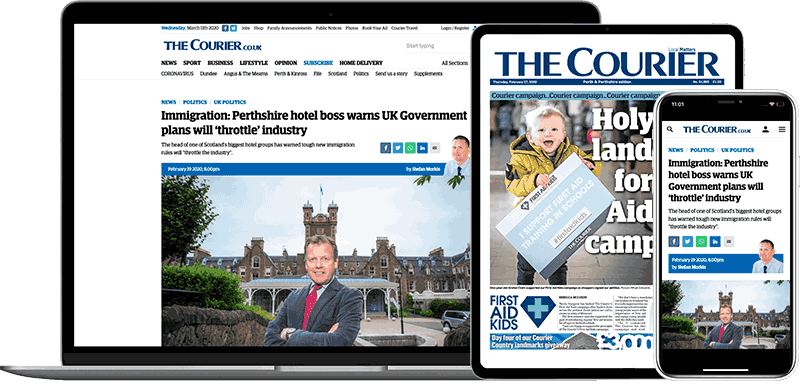 Help support quality local journalism … become a digital subscriber to The Courier
For as little as £5.99 a month you can access all of our content, including Premium articles.
Subscribe