Ahead of his appearance at the latest Tae Sup Wi' A Fifer in Kirkcaldy, author Ian Rankin tells Michael Alexander how he's "definitely slowing down as he gets older" – but is looking forward to getting down to writing again after a year off.
Best-selling author Ian Rankin is looking forward to "disappearing" into his fictional world over the next few months where he can "actually have some control of events that will unfold in a realistic manner" away from the chaos of Brexit.
The Fife-raised writer, who has sold more than 30 million copies of his Inspector Rebus novels, gave Britain's departure from the European Union a brief mention in his last book.
"It was basically just two gangsters rubbing their hands in glee because gangsters are disaster capitalists – they could see there's money to be made out of the chaos," he told The Courier.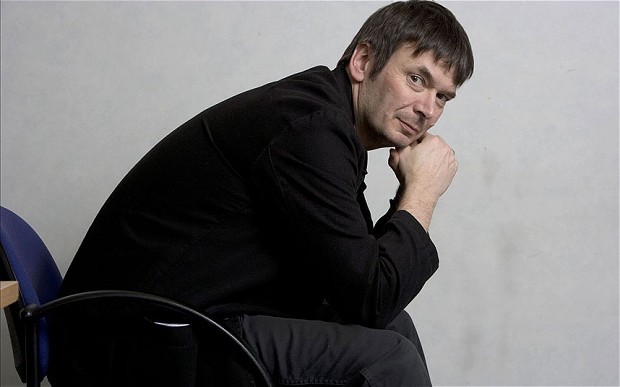 But as he prepares to lock himself away to write a new Rebus novel and a Rebus stage play – both due to be completed by next June – he admitted it can be difficult to keep content contemporaneous in these fast-changing times.
"It's difficult," he said. "I'm not a science fiction writer. I can't read the future.
"But whether I'll get round to tackling it (Brexit) in the new book I don't know.
"The world's changing so quickly; politics is changing so quickly. If you wrote something now you'd either get it wrong or the situation would have changed in six months or a year.
"I'm just going to be so happy to disappear into my fictional world where I can actually have some control and events will unfold in a realistic manner."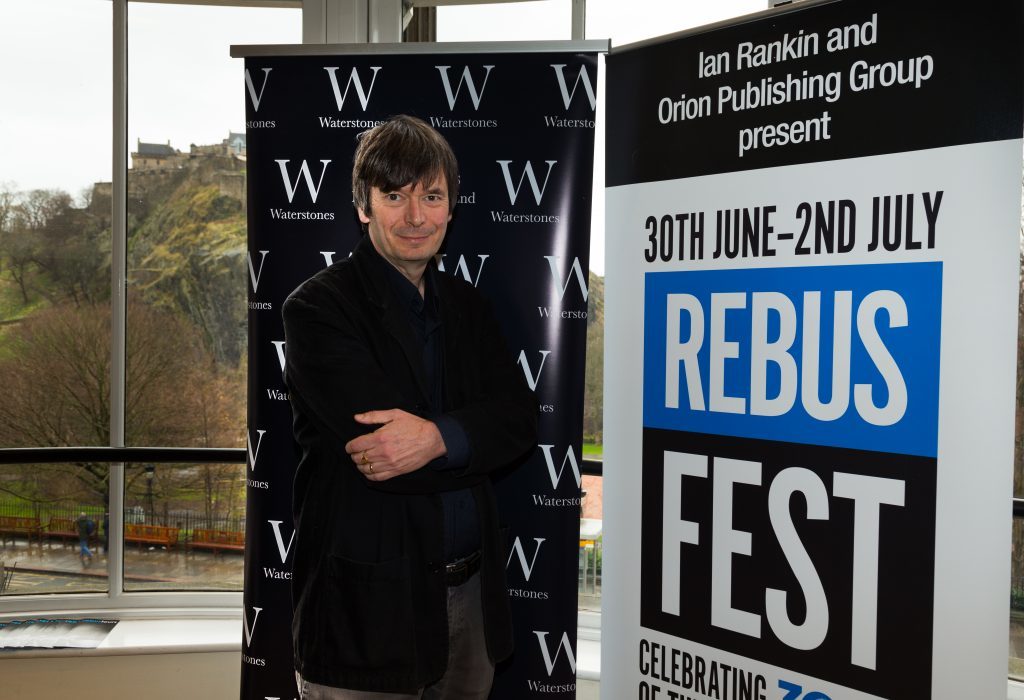 Before "disappearing", Ian has a few matters to attend to. He'll be getting interviewed by First Minister Nicola Sturgeon at the Bloody Scotland Festival in Stirling on September 21.
He doesn't know what she's going to throw at him but knows she reads a lot of crime fiction books, so thinks she'll be "pretty well prepped".
But before all that, he'll be going back to his roots on the evening of Saturday September 14 at the Adam Smith Theatre in Kirkcaldy where he'll be on the bill with musicians Jane Weaver and Callum Easter at the latest eclectic Tae Sup Wi' A Fifer.
A big fan of the East Neuk-based Fence Collective, Ian has known Tae Sup organiser James Yorkston for years.
He was "flattered" to be asked to take part – even if he isn't 100% sure yet what he's going to talk about.
"It's a night of music mostly and I'm not going to be providing any music," he said, adding that he's looking forward to hearing the other artists and, as an inveterate merchandise buyer, will probably "end up leaving the gig with half a dozen CDs and LPs".
"I'm just going to be doing a bit of chat or spoken word. To be honest, I haven't decided what I'm going to do yet.
"I did once play the Adam Smith Theatre with an old friend of mine Jackie Leven – a musician – and we did an album together.
"I thought I might read a bit of the story out that I wrote for that because of the Fife connection and the Kirkcaldy connection."
Raised in Cardenden, the former Beath High School pupil thinks it's "vitally important" for Fife to be a music and arts destination.
"Some of the first concerts I ever saw were in Kirkcaldy," he smiled.
"They were in the Station Hotel next to the Adam Smith Centre. On a Sunday night they used to turn it into the pogo-a-go-go club. It was normally The Skids who would play there, and they were some of the first gigs I would go to when I was 17/18.
"Of course Bruce's Record shop back then was an important hub as well.
"You went in there and you found out about all kinds of new music.
"So it's important to have these local events and to have people who are keen to run things like that because it keeps the audience interested, it brings a new audience in, you get a real buzz going.
"The Fence – the festivals they used to run up in the East Neuk were amazing. You'd get folk from all over the world coming to them to play but also as fans."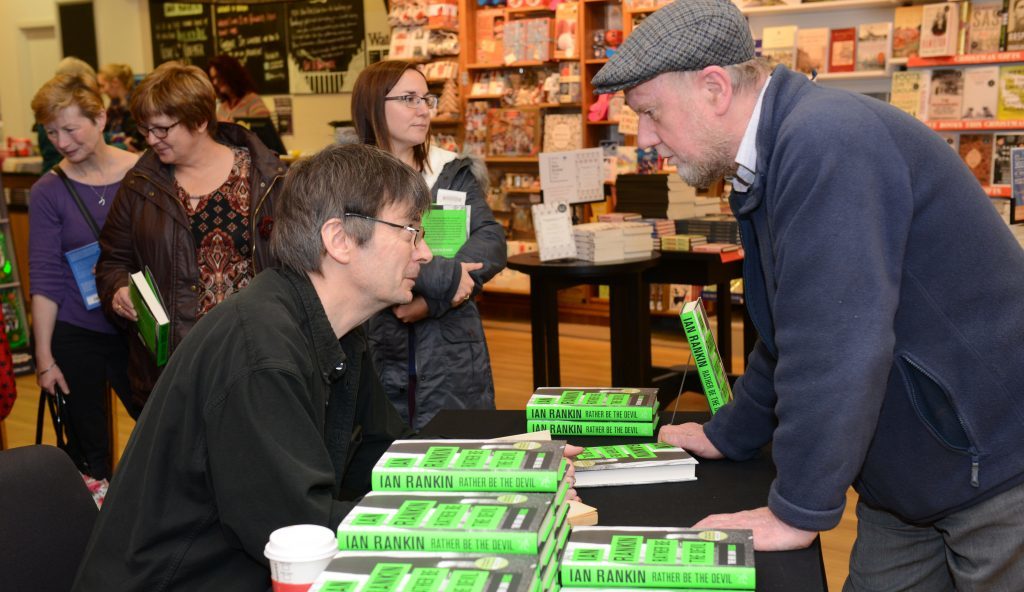 Ian gets through to Kirkcaldy now and again. He's still got a connection with Adam Smith College and "very occasionally" manages along to see a Raith Rovers game.
He says it's "always fun to walk down the High Street" and remember the town of his teenage days.
But having taken a year-out to down-size and  "de-clutter" including moving house, he promised himself that he would get back down to writing this month.
"I'm definitely slowing down as I get older," he said. "There's fewer ideas floating around my head.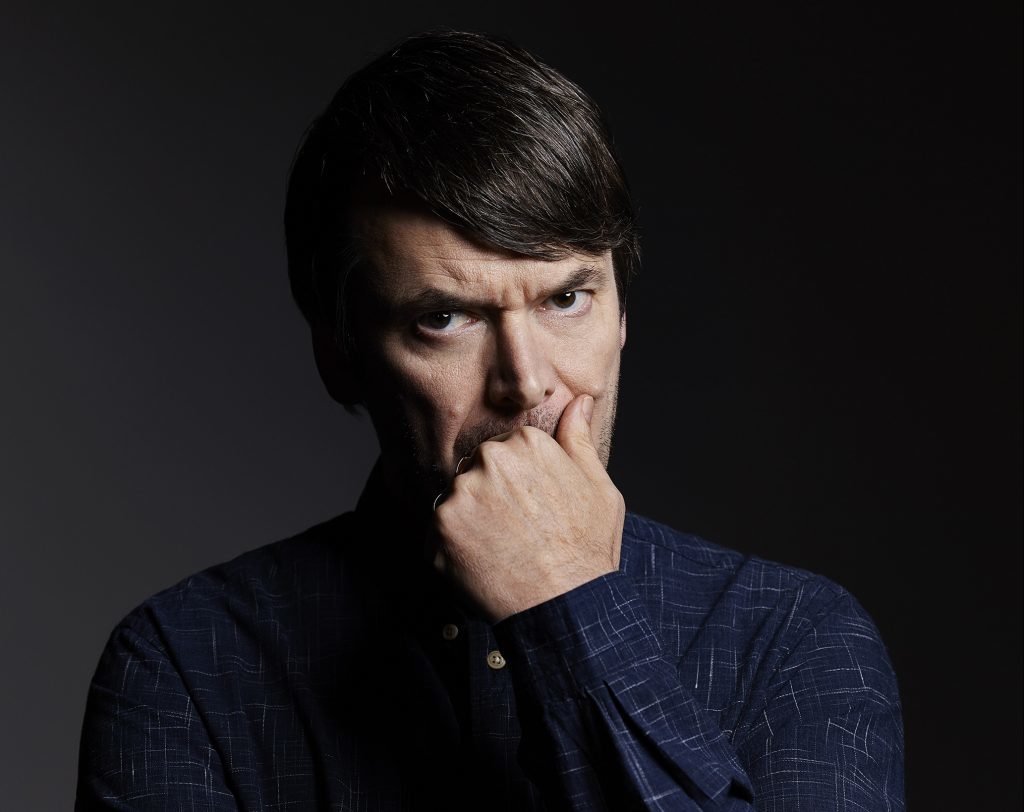 "But when I do get down to business and I'm actually sitting there at the desk and the words are coming, the words are flowing, it's the best job in the world.
"You're getting to be a child again. You're getting to do role-playing games with your imaginary friends. There's something very comforting and therapeutic about that.
"It's what I've always done ever since I was a wee kid. I was writing stories and poems about Kirkcaldy before I ever left Fife.
"I decided that Rebus would have grown up in Cardenden and would know Kirkcaldy fairly well, and I do from time-to-time take him back to Fife.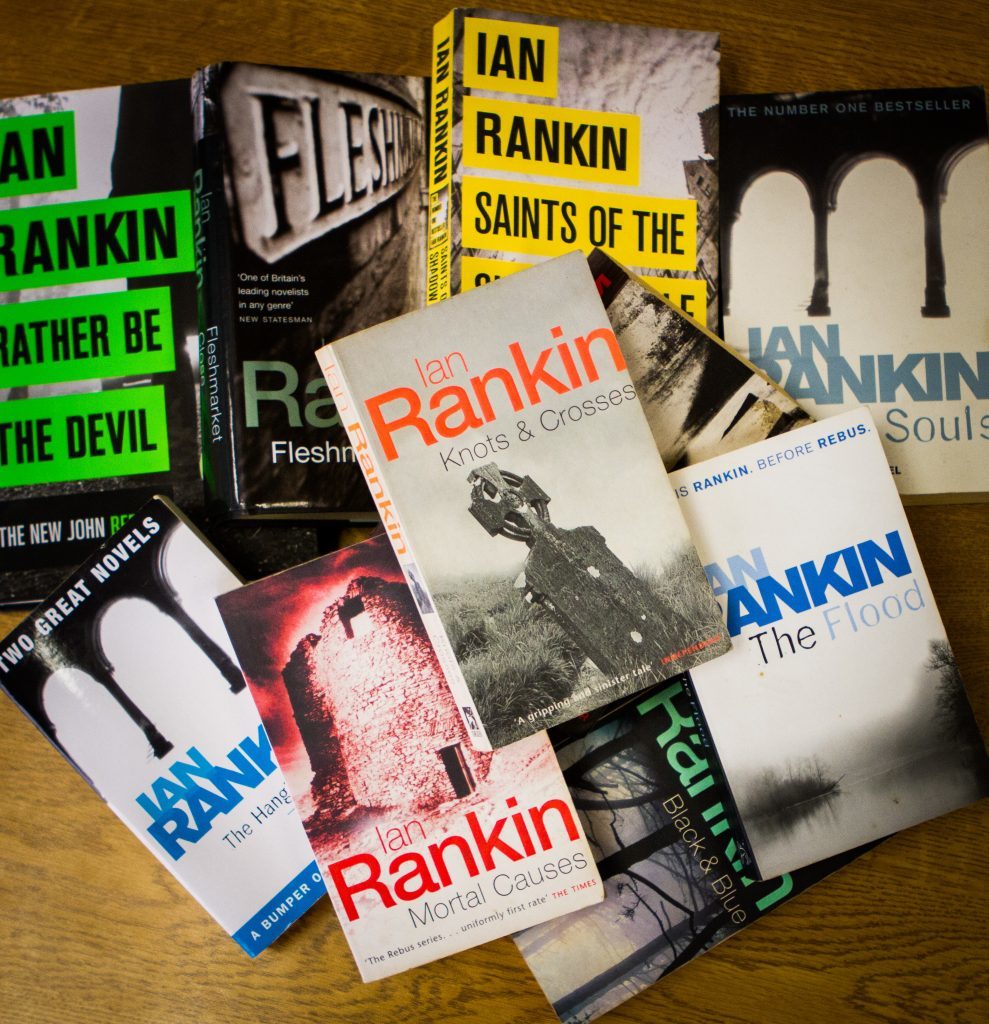 "He plunges back into his memories as well."
Ian is very much looking forward to making the trip from Edinburgh back to Fife for Tae Sup.
"I just hope I don't miss the last train home from Kirkcaldy!" he laughed.
*James Yorkston Presents: Tae Sup Wi' A Fifer: Jane Weaver/Ian Rankin/Callum Easter, Adam Smith Theatre, Kirkcaldy, September 14, www.onfife.com