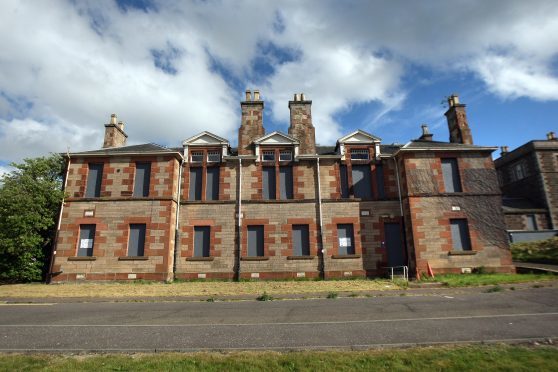 A controversial housing scheme on the edge of a Perth congestion blackspot is expected to be given the go-ahead.
Developers have been at loggerheads with Perth and Kinross Council chiefs for two years over plans to build nearly 130 homes at the abandoned Murray Royal Hospital.
Project leaders Rivertree Residential complained to Scottish ministers that the local authority had failed to make a decision on planning permission.
It led to an exhaustive public inquiry, which focused on the impact of more traffic at the Bridgend junction and already high air pollution levels in the city centre.
The Bridgend, Gannochy and Kinnoull Community Council argued that the new development could pose a "significant threat to the health of our vulnerable population".
Now Scottish Government reporter Dan Jackman, who led the inquiry, has announced he plans to grant permission in a notice of intention.
He said traffic generated by the new houses would not significantly impact on the already busy junction, and that the situation would be eased by the Cross Tay Link Road.
Mr Jackman also did not believe that huge tailbacks at the four-way junction, as illustrated by a council study, were an everyday occurrence.
Community council vice-chairman David Beattie described the decision as "astounding" and "frightening".
He said: "We are extremely disappointed. We don't feel that Mr Jackman's finding reflects the evidence that was produced at the inquiry.
"It is very concerning that he seems to accept without question that the Cross Tay Link Road will solve the problem here.
"This seems to set a worrying precedent that big developments like this can be given the go-ahead without a valid transport study."
The April 2018 study, carried out by the council, showed cars queuing along Main Street and Lochie Brae, beyond the Gannochy Road junction.
Mr Jackman said in his findings: "I do not dispute that what is recorded in the survey took place.
"However, I cannot accept that it is an everyday occurrence.
"Even if I were to accept that the situation described in the April 2018 survey was an everyday occurrence, the severe queues would not be fundamentally caused by the development traffic as such.
"The queues would be longer and take longer to disperse than would otherwise be the case, but only in the morning peak period… For the rest of the time, the junction would operate more or less as it does without the development.
"I accept that the Bridgend junction is an extremely busy junction and queuing traffic occurs during peak periods. Sometimes these queues can be severe."
However, he said that a transport study submitted by developers – which predicted a minimal impact on local roads – was fair.
"In any event, the full impact from the development would only be experienced for a relatively short period of time before the Cross Tay Link Road was completed," he said.
Cross Tay Link Road project faces growing backlash
Transport bosses are facing growing backlash over plans for the multi-million pound Cross Tay Link Road.
Community councils are among the latest to join a chorus of disapproval over Perth and Kinross Council's flagship development, which will link the A9 with the A93 and A94 north of Scone.
Local authority leaders say the road, which secured Scottish Government funding in January, will alleviate congestion and reduce air pollution.
However, the scheme faces a backlash from nearly 50 objectors including three community councils.
The Bridgend, Gannochy and Kinnoull watchdog argued that the link road would have little impact on reducing the number of vehicles in the area, given plans for 700 homes at Scone North.
"This would have an extremely damaging effect on Bridgend due to the increase of traffic expected from the development at Scone," a spokesman said.
"The mass of traffic from Scone will not travel to the A9 on a road that will have six roundabouts, varying speed limits, then to be met with queuing traffic at Inveralmond Roundabout, as no indication has been given to any potential improvements to reduce the delay experienced every day currently."
Scone and District Community Council argues in its 20-page objection that an alternative northern route – avoiding the planned  housing estate – would be a better option.
"We consider that air, noise pollution and road safety which will reduce quality of life, health and safety for those living (at Scone North) is a valid material consideration," the group stated.
George Black, chairman of Luncarty, Redgorton and Moneydie Community Council, added: "It is fair to say our main concern is the proposed closure of a crossing point between Denmarkfield and Redgorton.
"Whilst this may appear to be a small point, we feel it has a detrimental effect on the completed project as well as having an obvious negative environmental impact."
Councillors are expected to rule on the planning application in the new year.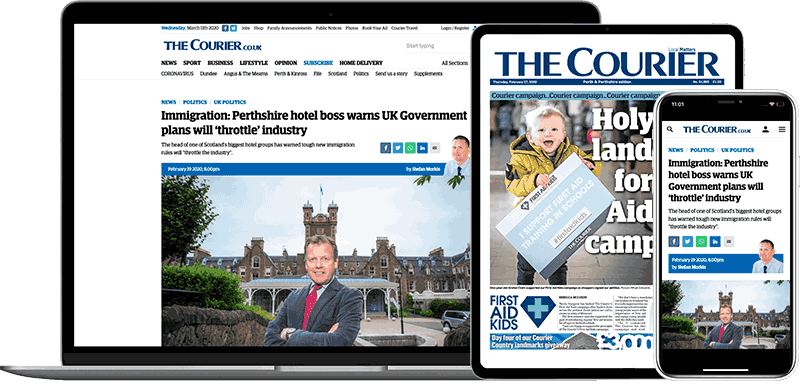 Help support quality local journalism … become a digital subscriber to The Courier
For as little as £5.99 a month you can access all of our content, including Premium articles.
Subscribe