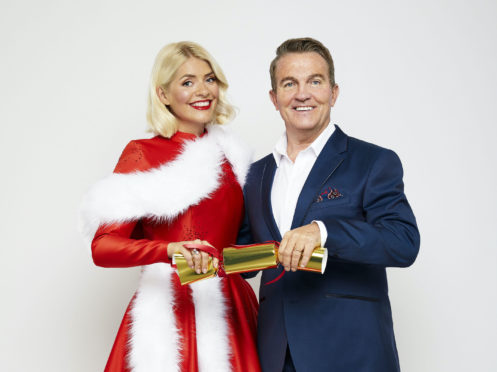 All I want for Christmas is: the complete and total absence of Gemma Collins from my TV for the foreseeable future. Thank you.
Well, this is it – the final TellyBox column of the year. And it wouldn't be complete without a quick – and unwanted – appearance from Gemma Collins. I honestly thought my year was ruined when she appeared on Dancing On Ice's Christmas special last Sunday. Someone on the production team needs to be sacked for letting her come back, dressed as a Christmas fairy.
And whoever kept showing the clip of her falling when she was a contestant last year should be promoted. But her presence just seemed so unnecessary. She jumped out of a present at one point, which I really wish had malfunctioned and not opened at all, then she was the fairy on top of the tree, which I really wish had malfunctioned and fallen over, then she appeared in the middle of the dance 2009 winner and champion of champions Ray Quinn was doing. I hope that is the last we see of her, not just for the remaining few days of 2019, but for the entirety of 2020.
Speaking of annoying people on Dancing On Ice, isn't everyone looking forward to seeing Love Island's Maura Higgins put on her skates? No, me neither. She seemed very rude when asked if her boyfriend and professional dancer Curtis Pritchard (whose brother is AJ from Strictly) had been giving her any tips, to which she replied: "Well, no, he's not a skater, is he?!". Ugh, someone put Gemma and Maura in the bin, please.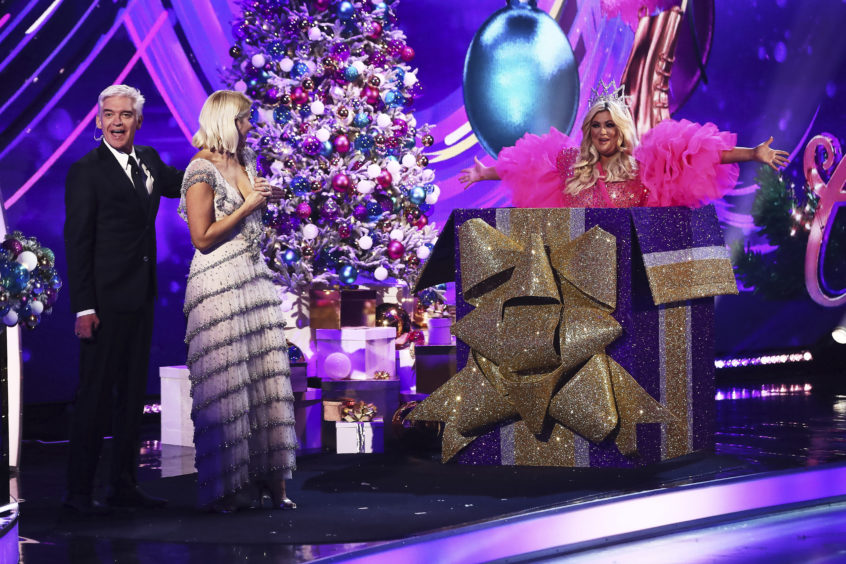 But as Christmas and the end of 2019 seemed ruined by the frosty ice queens, an unlikely superhero flew in. Cue Bradley Walsh. I know, he doesn't seem like the hero type but he had me in stitches while watching Take Off With Bradley and Holly on Christmas Eve.
It was strange at first, seeing two ITV stalwarts on a BBC show, but it worked. Bradley Walsh's humour is wasted on daytime TV with programmes such as The Chase and we could really do with his wit more often on the evening shows. The premise of Take Off was that members of the studio audience would get the chance to win tickets on a trip to Lapland, with seats on a makeshift cabin gradually filling up on the stage as the tickets were won.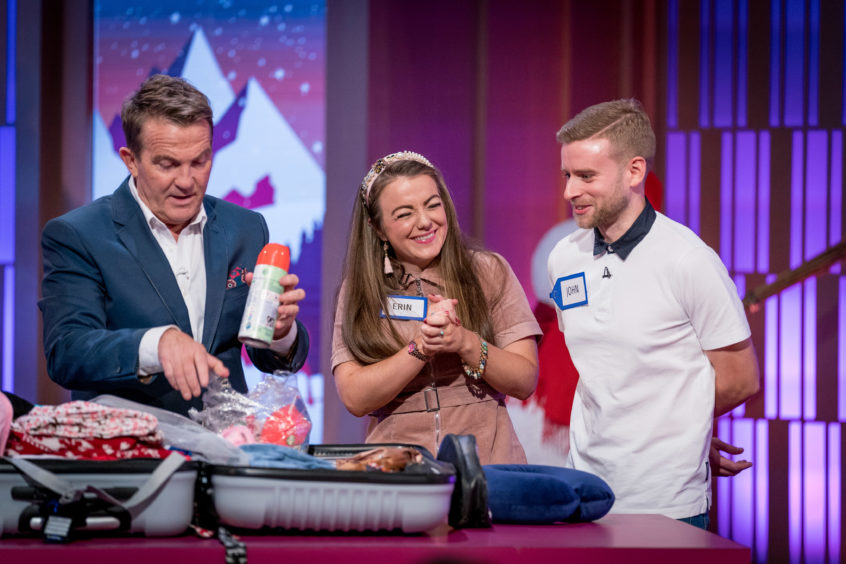 The first couple, Erin and John, were Dundonian and claimed they met when "John twirled his kilt" and apparently caught Erin's attention. Well, that's one way to get over the stereotype of us wearing kilts up here 24/7 – send in our TV representatives to tell a good kilt story. That said, I cannot stress enough how enjoyable this programme was.
Where Holly Willoughby has hidden behind her male counterparts such as Phillip Schofield and Dec from Ant and Dec in the past, she took the lead here, as the main part of her role seemed to be trying to rein in a hyper Bradley. What a way to end the year. If you haven't seen Take Off yet, it's worth catching up on iPlayer. If you didn't see the Dancing On Ice Christmas Special, it's probably best to wait until the show starts properly in January. Hopefully by then Gemma Collins is busy with other things.