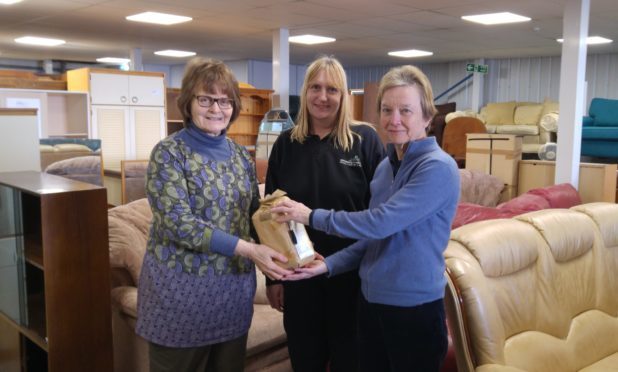 The ashes of a Perth woman which were found in the bottom drawer of a filing cabinet at a York charity centre have been reunited with her family.
Volunteers at the Community Furniture Store launched an appeal through the pages of The Courier after discovering a brown paper parcel amongst a donation of old office equipment.
The container was labelled as the remains of Elizabeth Raitt, who stayed in Needless Road in Perth.
She died nearly 30 years ago and was cremated in the city, raising the question of how her remains ended up at a furniture recycling warehouse some 300 miles away.
Following the appeal, the charity team were able to establish Mrs Raitt's daughter, Fiona – a former law professor from Dundee – had recently moved to York.
Her removal company had delivered a surplus of furniture to the York charity, including the filing cabinet and the forgotten package.
Fiona's partner Hilary Graham met the charity's chair of trustees Rose Batchelor at the centre to collect the ashes.
Ms Batchelor said: "We are delighted to have been able to return this item of immense personal value to the family.
"Our staff work very hard to help our customers and donors, but this did require a rather special effort."
The charity, which celebrates its 30th anniversary this year, has helped thousands of people in York furnish their homes at a low cost.
The filing cabinet was sold shortly after it was brought in. The buyer ran back into the shop holding the ashes.
Local Lib Dem councillor Willie Wilson said he knew Mrs Raitt and her husband Eric, but had lost contact over the years.
"I'm delighted that Mrs Raitt's ashes have been returned to the family," he said. "It would have been very sad if they were lost forever."
During her time in Dundee, Fiona carried out research into police powers and interpretation of evidence.
Elizabeth died at Hillside Hospital in November 1982. According to a public notice in the Courier at the time, donations were to made at her funeral to Multiple Sclerosis Scotland.
Her husband Eric, who stayed on at the family home in Needless Road, died in 2007.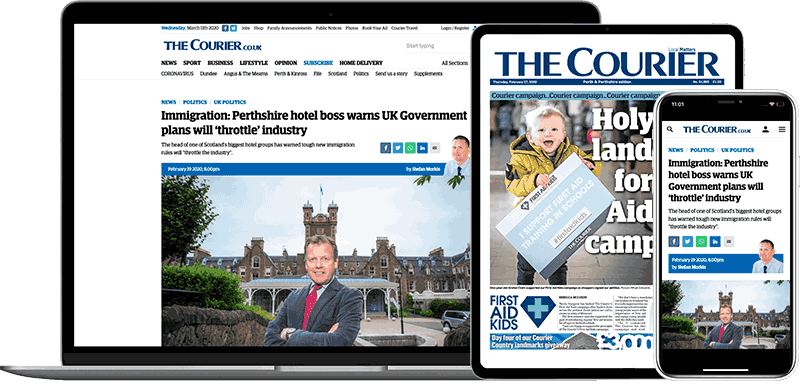 Help support quality local journalism … become a digital subscriber to The Courier
For as little as £5.99 a month you can access all of our content, including Premium articles.
Subscribe