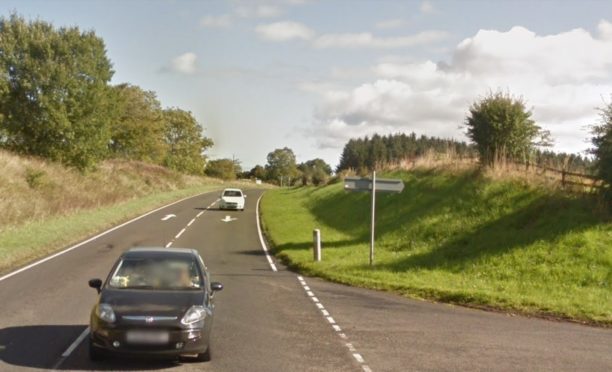 A drunken motorist who smashed into three cars and kept going even after the bonnet flipped up and blocked the windscreen was seven times over the limit.
David Macdonald shot out of a junction at speed and crashed into the first vehicle before carrying on and hitting two more cars while he could barely stand up.
Several other motorists had to swerve out of Macdonald's way as he continued to drive when the broken bonnet completely obscured his view of the road.
He spent the weekend behind bars and appeared from custody yesterday to admit the astonishing alcohol reading at Perth Sheriff Court.
Macdonald, 44, Kirriemuir, admitted driving a VW Golf dangerously on the A85 Crieff to Perth road on January 4.
He admitted exiting a junction near Madderty in Perthshire at speed and colliding with and damaging a VW Caddy because he failed to keep a proper lookout.
The same charge states that Macdonald drove when the bonnet was obscuring his vision and swerved repeatedly into the oncoming carriageway.
He admitted driving into the path of oncoming vehicles and hitting a Ford Mondeo and a BMW X5, damaging both, and causing other road users to take evasive action.
Macdonald also admitted failing to stop after an accident and driving with excess alcohol. His reading was 153 mics, compared to the 22 mics limit.
Sheriff James Macdonald seized the car, which was understood to have a faulty handbrake and no MoT, and deferred sentence on the accused for reports.
He said: "Two matters concern me. Firstly, it's the apparent extent of the driving, supplemented by the rather large reading. These are serious charges."
Solicitor Billy Somerville, defending, said the car had been worth around £600 prior to the incident but now had nothing more than scrap value.
Macdonald was banned from driving on an interim basis and the sheriff also asked for a Restriction of Liberty assessment to be carried out.