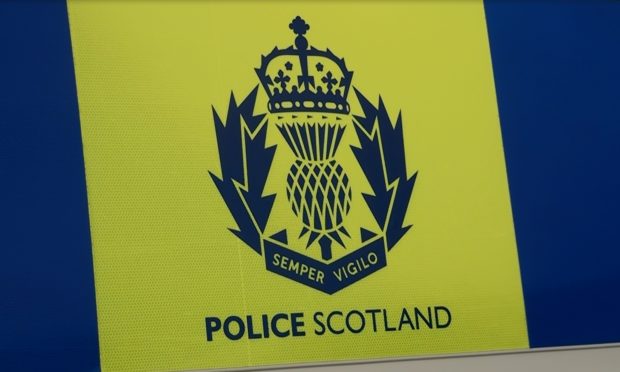 Police are hunting a gang of masked thieves who made off with eight catalytic converters during a midnight raid on a Perthshire industrial estate.
The three men, who were caught on CCTV, targeted parked motors at the Lochty site in Almondbank.
Police have warned of a rise in thefts of catalytic converters across Scotland.
A force spokeswoman confirmed an investigation was under way after several devices were stolen between 11pm and midnight on February 13.
She appealed for any witnesses to come forward.
Detectives are trawling through CCTV, which shows three people with scarves over their faces walking through the empty estate carrying holdalls.
SNP councillor for the Almond and Earn ward, Henry Anderson said: "It's such a shame to hear.
"There are a lot of hard-working people at Lochty and it's sad that they have had to put up with this.
"I really hope CCTV will help track down those responsible."
He added: "I know a lot of people leave their cars parked there overnight, maybe because they think it's a nice safe, quiet area.
"They might think twice about doing that now."
Conservative councillor Ian James, who works near the estate, said: "I'm absolutely shocked that people would go to the trouble to do this, but then where's there's muck there's money.
"It's sad because these are just small businesses that have been affected."
The thefts have followed a UK wide trend which has seen a significant rise in the number of catalytic converters stolen.
Earlier this year, three vehicles in Kinross-shire has their catalytic converters stolen.
In Fife, vehicles were targeted in car parks in Inverkeithing on November 20 while others were hit at Kirkcaldy Railway Station, Victoria Hospital and Queen Margaret Hospital on November 25.
In 2019, the number stolen jumped by around 1,700% compared to the previous year.
Experts say the devices can be removed from a vehicle in a matter of minutes.
Stolen catalytic converters are often sold to scrap metal dealers or online.
Rising global precious metal prices are thought to be the driving force behind the thefts, with the devices containing platinum, palladium and rhodium.
In the past 24 months, the price of some metals has skyrocketed, with palladium now worth an estimated £1,300 per ounce and rhodium worth around £4,000 per ounce.