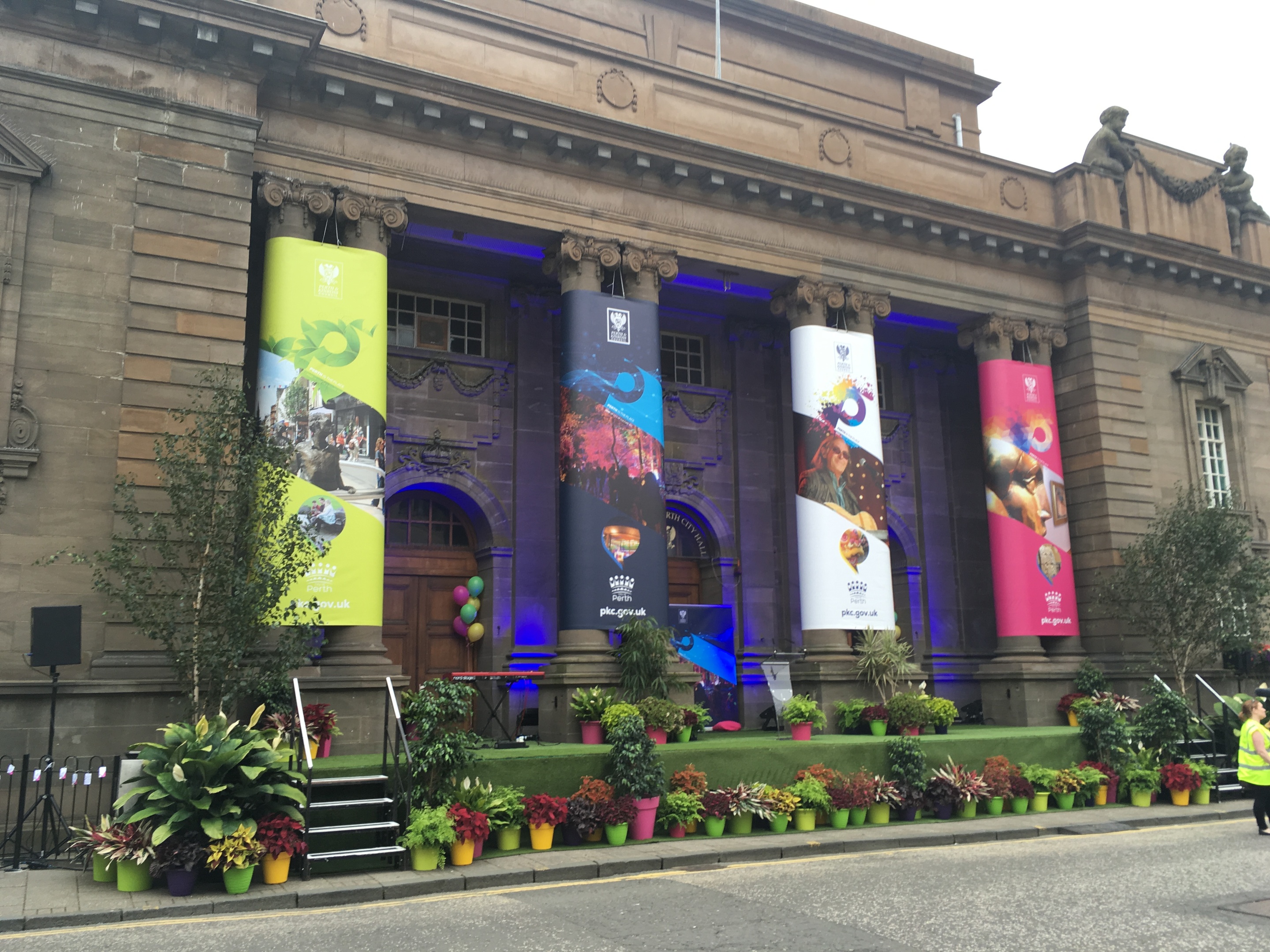 Five of the biggest names in UK architecture are vying for the right to redesign Perth City Hall with the building's re-opening scheduled for 2021
Each has a grand vision for redeveloping the building into a cultural attraction capable of bringing visitors to the city from around the world.
A shortlist has been drawn-up of firms whose experience includes some of the most significant museum and theatre projects in recent history.
They will now develop initial design concepts for the listed Edwardian building before revealing them to the public in June.
The people of Perth will then have an opportunity to have their say on the firms' visions before a final decision is taken by Perth and Kinross.
It is anticipated that the winning architects will be confirmed by the end of the year with construction work then starting in 2019.
The building would then reopen in 2021 to coincide, the council hopes, with Perth being UK City of Culture bid.
The designers hoping to undertake the project include Austin Smith Lord, Hoskins Architects, LDN, Mecanoo and Richard Murphy Architects.
Together they have been responsible for transforming some of Scotland's most treasured and sensitive historic buildings – and others in England and around the world.
They include the National Museum of Scotland, the Scottish National Gallery, Stirling Tolbooth Arts Centre, Perth Theatre, the Urquhart Castle Visitor Centre and the Scottish Mining Museum, together with the Culloden Battlefield Visitor Centre, the National media Museum and the Waterfront Museum in Abu Dhabi.
Perth and Kinross Council voted in June to bring the building back into public use with the vision of increasing the city's capacity to display collections of national significance, house major touring exhibitions and feature national and oversees loans.
Together with a £10m investment to transform Perth Museum and Art Gallery, it is planned that the two venues will tell the story of how Scotland's ancient roots were forged in Perth in the Kingdom of Alba and how modern Scots, including the painter John Duncan Fergusson, shaped the modern world.
For more on each entrant see Friday's Courier