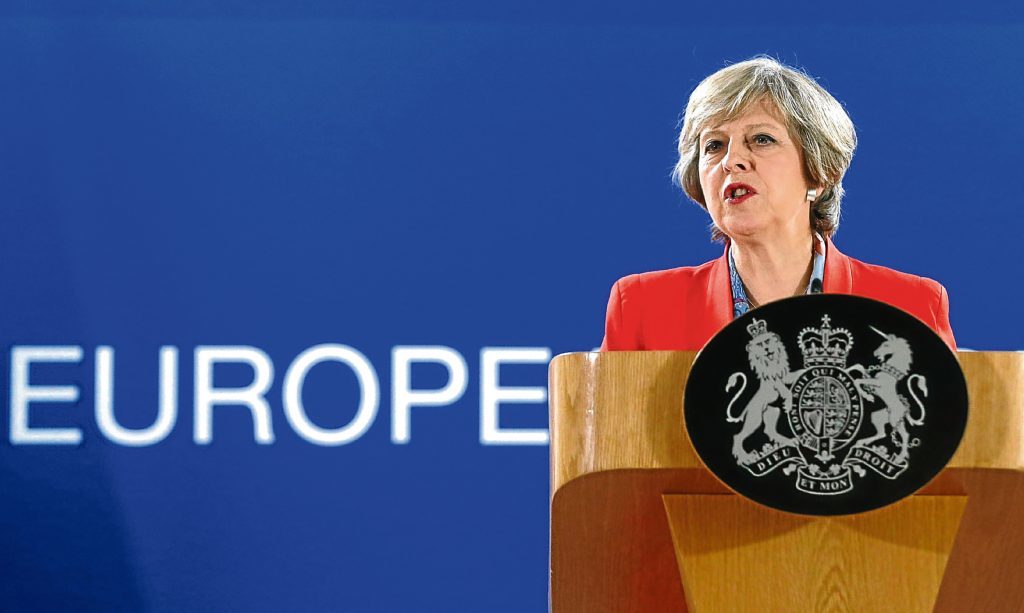 Theresa May will today set out her vision for Britain outside the EU and its single market as critics warned against "economic self-sabotage".
The Prime Minister will outline her plan to quit the Brussels bloc, which will contain 12 negotiating priorities and four overarching key principles.
But fears of the consequences of a so-called hard Brexit sent the pound to its lowest level for more than three months with analysts saying traders were reacting to reports of the PM's speech.
Mrs May will tell an audience of mostly diplomats in London that she wants Britain to "emerge from this period of change stronger, fairer, more united and more outward-looking than ever before".
The four key principles driving the Conservative leader's 12 negotiating priorities are: certainty and clarity; a stronger Britain; a fairer Britain; a truly global Britain.
Tellingly, she will use the speech to all but rule out being a member of the European single market.
The position will infuriate First Minister Nicola Sturgeon who has made Scotland remaining part of the grouping, which allows free trade and free movement of people, a key demand in talks.
Mrs May will say: "We seek a new and equal partnership – between an independent, self-governing, Global Britain and our friends and allies in the EU.
"Not partial membership of the European Union, associate membership of the European Union, or anything that leaves us half-in, half-out.
"We do not seek to adopt a model already enjoyed by other countries. We do not seek to hold on to bits of membership as we leave."
It came as a leading academic claimed failure by the UK Government to listen to experts on Brexit would be an act of "economic self-sabotage".
Professor Anton Muscatelli, principal of the Glasgow University, urged UK ministers to put the advice and experience of experts at the centre of negotiations on exiting the EU.
He said: "Failure to make use of all the expertise available would be an act of economic self-sabotage that the UK would quickly regret."
Mike Russell, the SNP's Brexit Minister, called on Mrs May to reflect on Scotland's remain vote in last year's referendum ahead of a debate on protecting Scotland's interests in negotiating its future relationship with Europe at Holyrood today.
He said: "The PM and her party must now match their rhetoric that the UK is a partnership of equals, and not ride roughshod over the clearly expressed views of the people of Scotland and the Scottish Parliament."
Meanwhile,  fewer than a third of voters trust the UK Government's so-called "Three Brexiteers" – Boris Johnson, David Davis, and Liam Fox – to "do what is right" on Brexit, a poll suggests.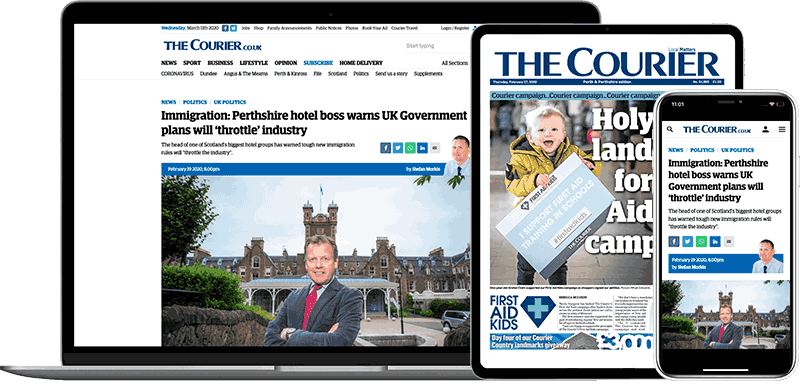 Help support quality local journalism … become a digital subscriber to The Courier
For as little as £5.99 a month you can access all of our content, including Premium articles.
Subscribe