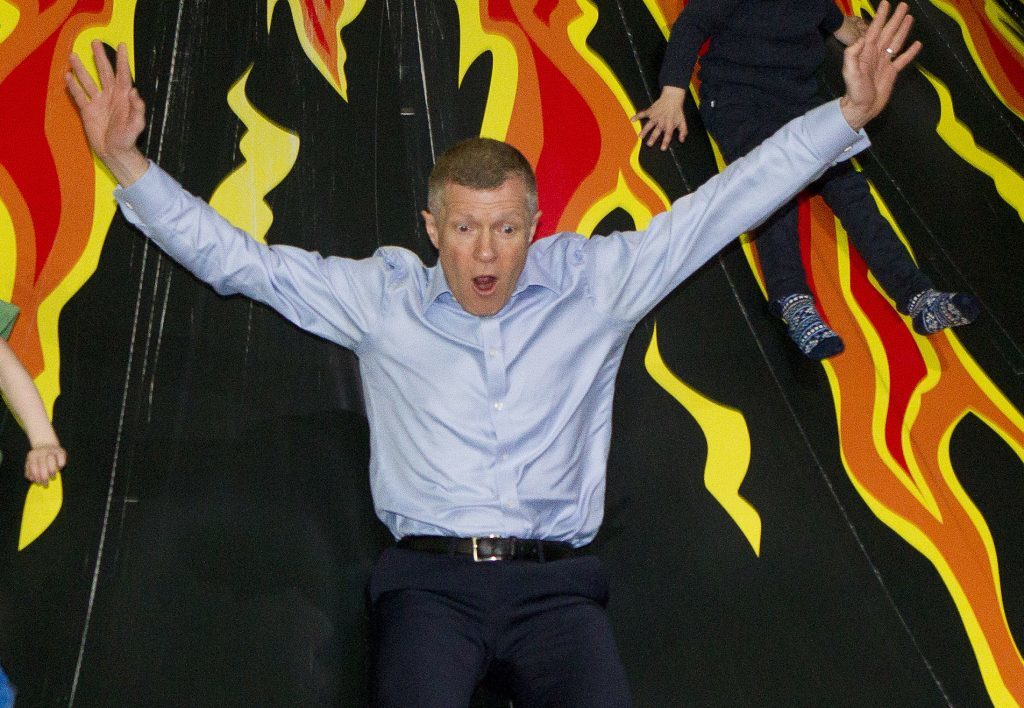 Do political publicity stunts influence public opinion in the run-up to elections? Michael Alexander sought the views of some experts.
If you feel as if you are coming down with a dose of election-it-is, then you are not alone.
Following last week's shock announcement by Theresa May that there is to be a snap general election on June 8, and with political posturing already well under way, it's as if George Orwell's perpetual state of war in the classic 1984 has come true – only with Scotland heading for a perpetual state of purdah!
But with opinion polls – notoriously unreliable ahead of the 2015 general election – already predicting a Theresa May landslide, and a potential Tory resurgence in Scotland, will the election-weary public be swayed by the efforts of political campaigners to capture their votes?
Do high profile publicity stunts – intended or unintended – make any difference to the result?
One man who had a swine of a time before being elected in the Holyrood elections last year was Scottish Liberal Democrat leader Willie Rennie.
He was upstaged by a pair of randy pigs who gate crashed his live TV interview when things went belly up.
While telling viewers he liked to "organise visits to send a message in pictorial terms", Mr Rennie was unaware that a male pig was in the background mounting a mate.
Parallels were drawn last week when Mr Rennie – who also posed with children last year in a fun park – was pictured locking horns with a sheep.
Meanwhile, the animal theme continued last May when Scottish Tory leader Ruth Davidson was touted as the "coming powerhouse" of Westminster politics while being paraded in front of the cameras astride a buffalo.
Confirming that the purpose of these stunts is to ensure the person involved gets in the newspapers and on television, a senior source with the Scottish Conservatives said: "It was on every news bulletin and in every paper the next day.
"At the same time, Labour were putting up candidates playing lawn bowls. There was only ever going to be one winner from that, and showed a party with life in its veins compared to one on the way down – and so it happened at the polls too."
But while it's often said that a picture is worth 1000 words, according to political scientist and polling expert Professor John Curtice of Strathclyde University, media-stunts will not directly sway voting opinion – although positive and negative stereotypes can be reinforced.
"They are media calls arranged by spin doctors in the hope they give TV and newspapers pictures which are more likely to persuade them to run a story," says Professor Curtice.
"It's a way of generating publicity. But at the end of the day whether it succeeds or not will depend on the content of that publicity."
Professor Curtice said spin doctors had been generating pictures for publicity since the time Margaret Thatcher was elected Prime Minister in 1979.
But when photo-calls do go wrong, they can indirectly reinforce a negative stereotype.
"The famous one is (the then Labour leader) Neil Kinnock walking on the beach in the 1980s and falling into the sea. That picture haunted him!" says Professor Curtice.
"When Jeremy Corbyn became Labour leader, the first thing the media did was check if he was wearing a tie or singing the national anthem or not. It wasn't a shock when that happened.
"Don't be surprised if we see Mrs May on a tank in the next few weeks – looking very Mrs Thatcher – portraying the impression that she is very strong and stable."
Paul Sinclair was a former special adviser to Gordon Brown and spin doctor for former Scottish Labour leader Johann Lamont. He laughs when he says his job was to "try to keep them away from the headlines and to suggest that what was being proposed to give them publicity was a bad idea!"
He was not working for Brown when, in 2010, the then prime minister was caught on microphone describing a voter he had just spoken to in Rochdale as a "bigoted woman".
"That incident could have been avoided if someone had just taken the microphone off him," sighs Sinclair.
But he agrees with Professor Curtice that a positive picture can reinforce a positive image while a negative image can do the opposite.
"Usually when people like Willie Rennie run these picture stunts, it's their attempt to get from fourth up to third or whatever," he says.
"It's not the sort of stunt that would usually be orchestrated by a party at the top.
"But for me Neil Kinnock falling into the sea was the ultimate example of an incident that was not going to win any votes."
The Scottish Conservatives said "the more eye-catching and outlandish" the press calls are the better.
However, care had to be taken "not just to do ridiculous stunts without anything serious and accompany them with good messaging."
"Balance is key," the source said.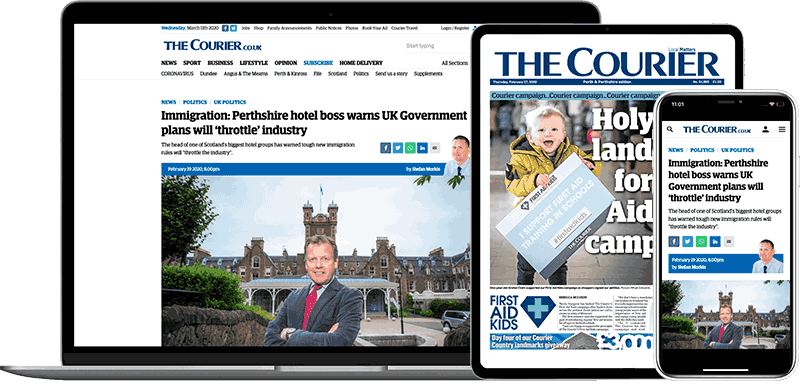 Help support quality local journalism … become a digital subscriber to The Courier
For as little as £5.99 a month you can access all of our content, including Premium articles.
Subscribe