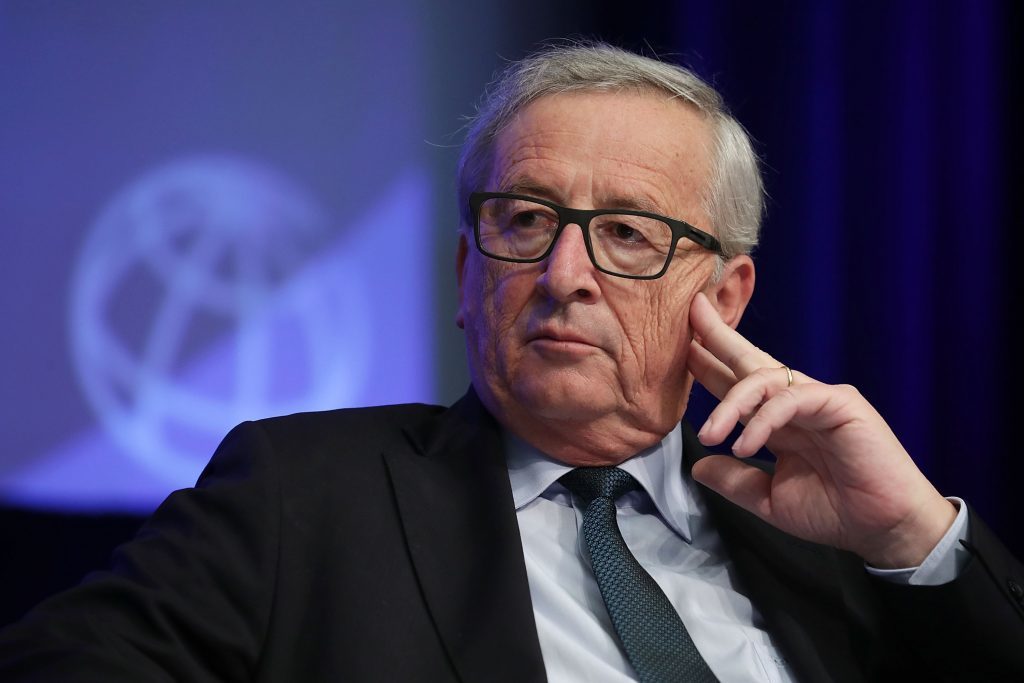 The EU president's after-dinner assessment of Brexit talks with Theresa May should not be trusted, says Ruth Davidson.
The Scottish Conservative leader weighed in to the controversy by suggesting that Jean-Claude Juncker is not an "honest narrator" when offering his opinion "after a good dinner".
German media published accounts of a testy sit-down between the European Commission president and the Prime Minister, in which Mr Juncker is reported to have told her he leaves the meeting "10 times as sceptical as I was before".
According to the leaked accounts, they also rowed over the divorce bill and Mr Juncker snapped at the PM's claims that Brexit can be a success.
In a briefing with journalists in Edinburgh, Ms Davidson was asked whether the fall-out from the meeting will lead to an increase in support for independence.
She replied: "Well I have to say I did slightly laugh on the grounds that it must be election campaign in Britain because at all other times, the idea that journalists in the UK would take tales that Jean-Claude Juncker tells after a good dinner as an honest narrator, I think is unusual.
"But look, if the EU is going to be incredibly robust in its positioning as we go through these Brexit talks, actually I think that reinforces the need for a strong Prime Minister because somebody's going to have to sit across the table from him.
"It's either going to be Theresa May or it's Jeremy Corbyn, aided and abetted by Diane Abbott."
The European Commission's spokesman Margaritis Schinas said they do not comment on newspaper reports.
Mr Juncker said at the weekend that the meeting was "very constructive" and conducted in a "friendly atmosphere".
But he added: "I have the impression sometimes that our British friends, not all of them, do underestimate the technical difficulties we have to face."