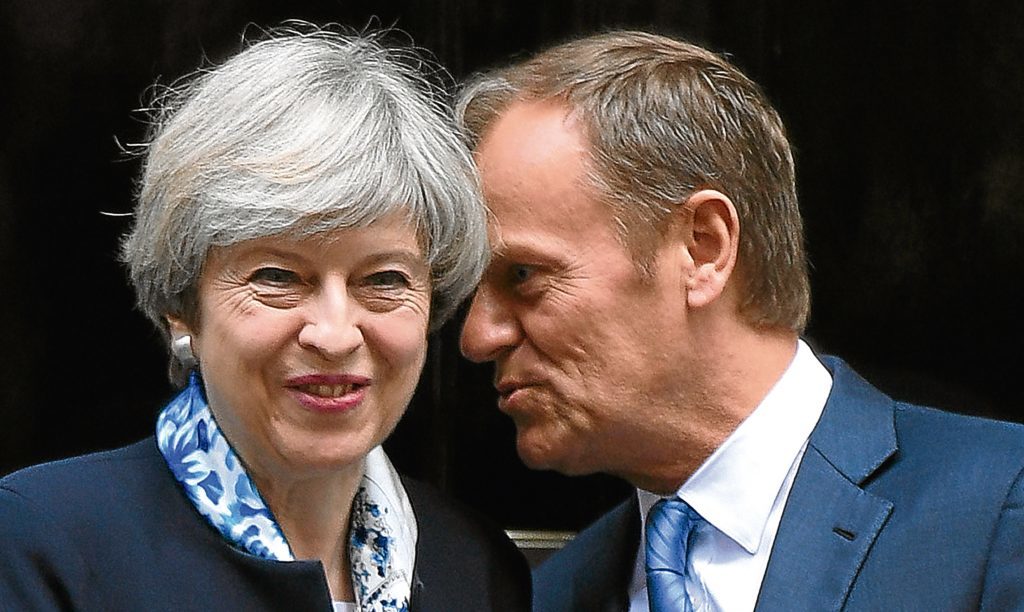 Theresa May's appearance on BBC's The One Show on Tuesday night proved a little controversial but I have some sympathy for the Prime Minister.
She was obviously gasping to get out of the studio, get to a digital radio, and tune in to the first leg of the Premiership playoff between Dundee United and Greenock Morton.
Being a fan of the Tannadice team can be a nerve-racking and distracting thing, so it is no wonder Theresa and Phil were a little stilted on the magazine programme.
It's definitely not because Crown Prosecution Service will announce on Wednesday whether they are going to charge Conservative politicians and officials over electoral spending allegations.
For what it's worth, United take a 2-1 lead into the second leg. The SNP's Dundee East candidate Stewart Hosie will be delighted. His party colleague in Inverclyde, Ronnie Cowan, probably less so.
So how will politicians make their election pitch – bet you wondered how tortured the link was going to be – on the campaign trail?
Scottish Lib Dem leader Willie Rennie is going suitably off reservation, ironing in Dingwall.
Tory boss Ruth Davidson is touring target seats, starting in Peterhead before heading to Perth and North Perthshire, where the Greens are currently considering not standing a candidate in a bid to help Pete Wishart hold on.
Our story also reveals Patrick Harvie's party has ditched North East Fife to help the SNP in the Lib Dem target seat.
How will Unionist tactical voters react to Willie Rennie giving councillors over the water in Dundee his blessing to go into council coalition with the Nationalists, though?
Elections are funny beasts, with parties thrashing out arrangements in one area but at each other's throats in another.
It's all getting pretty personal in East Dunbartonshire, another SNP/Liberal battleground, where John Nicolson, the Nat incumbent, will travel up from his London home to attack his rivals' record when they were in coalition government with the Conservatives.
Labour is focusing on health with leader Kezia Dugdale and health spokesman Anas Sarwar campaigning in Edinburgh to increases nurses pay before forcing a vote on the issue at Holyrood.
The are hoping to embarrass both the SNP and the Conservatives, who could both end up voting against nurses wages going up at decision time.
UK Labour leader Jeremy Corbyn is launching his party's education plans in Leeds, while Lib Dem counterpart Tim Farron is doing the same for his party in Cornwall. These are reserved matters, though, so won't directly affect Scotland.
Presumably taking the morning off to recover from her celebrations about the result in Greenock (it's only half time, Theresa, and then we've got another four games to actually get promoted) the PM is campaigning in Nottinghamshire and Lincolnshire this afternoon.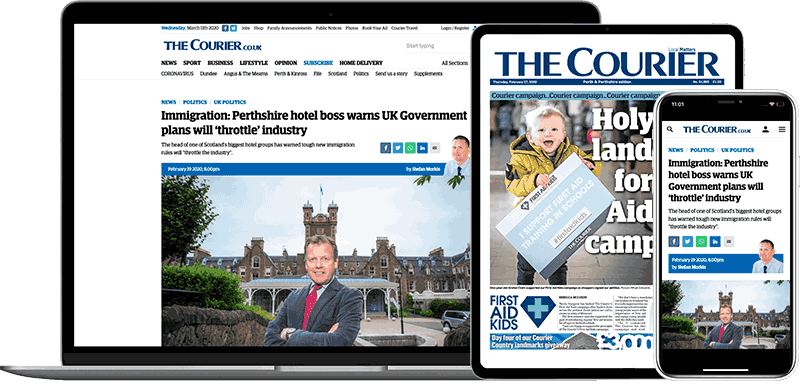 Help support quality local journalism … become a digital subscriber to The Courier
For as little as £5.99 a month you can access all of our content, including Premium articles.
Subscribe