Labour will need a strong turnout from the youth vote to pull off a surprise General Election victory if polls are to be believed.
But that might not be a good sign for Jeremy Corbyn and co, with turnout among young people generally much lower than the general population.
But why has such voting lethargy traditionally been seen among the young, and will this week's election actually be any different? Here are all the key questions addressed.
What are the statistics?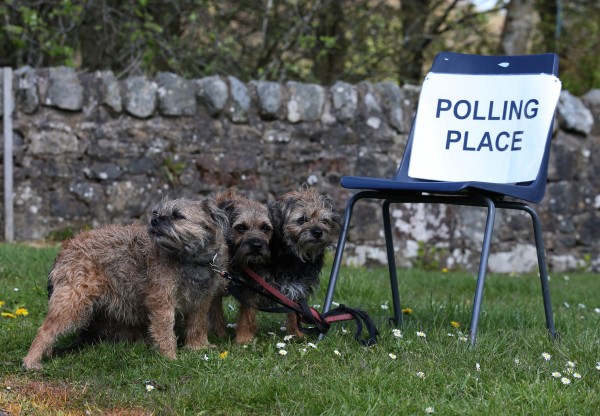 In 2015, only 43% of people aged 18-24 voted, according to a survey carried out by Ipsos-MORI after the General Election. That compares with 78% of people over 65, and 66% overall.
Those numbers broadly mirror the figures from the 2010 Ipsos-MORI survey as well.
So why aren't young people voting?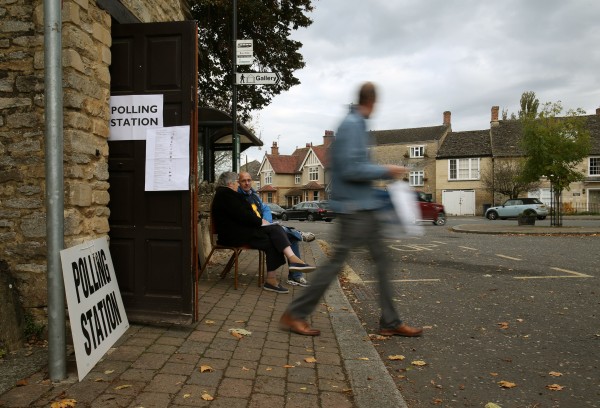 Because young people have not yet formed the habit of voting, they're more likely to need strong reasons to make the effort to go to the polling station.
Stephen Fisher, professor of political sociology at the University of Oxford, said: "If they see little policy difference between the main parties and if they think the election outcome is a foregone conclusion then they are particularly unlikely to bother voting."
For many, voting is a hassle – both the process of registering and turning up to the polling booth itself. Voting cannot be done electronically, which is particularly relevant for young people who live much of their lives online.
Why is there such a difference between age groups?
Fisher thinks it's partly down to practicalities. "Younger people typically have busy more complicated lives and are more likely to find themselves in a situation where they are living in temporary accommodation and not registered to vote," he says.
"People are more likely to vote the longer they have been living in the same place."
Many young people are part of the so-called "generation rent" meaning that it is increasingly unlikely that they will settle down in one place until later in life.
What about the UK's electoral system?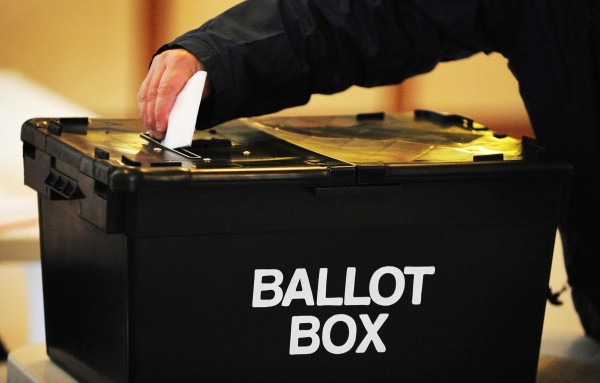 Fisher believes the country's first past the post system is also a barrier. He says: "Young people seem increasingly to be put off voting if they think their vote doesn't matter."
While older people are more likely to vote for the same party in every election, "young people more often want to vote for fringe parties". So Fisher says that the votes of these youths "are more likely to affect outcomes in proportional representation systems".
Does this tally with what young people say?
Sarah Wilson, a 19-year-old student at Sunderland University, said: "I didn't vote in the last election as I don't believe politicians appeal enough to the younger generation.
"I don't think there is enough education around politics for young people to fully understand it."
However, Sarah does plan to vote on Thursday. "Only because I've had more of an insight into the groups and their policies," she says.
21-year-old Daniel Taylor, a fellow Sunderland University student who skipped the polls in 2015, said: "I think my main reason for not voting was because I wasn't particularly interested in politics.
"There wasn't anyone that I honestly related or that I felt was genuine, and that certainly didn't help with my engagement in the subject."
Like Sarah, Daniel plans to vote this time around, saying: "I think this year is really pivotal in British politics – particularly when we consider not only Brexit but the fact we have a real left-wing leader at the head of the Labour party."
Will things be different for the upcoming election?
Much media attention has been paid to young people becoming increasingly politically engaged thanks to factors including Brexit and Corbyn's leadership of the Labour party.
Many of Labour's policies seem to be geared towards young people. Fisher cites the abolition of tuition fees as particularly appealing to students. Many of Labour's policies seem to be geared towards young people. Fisher cites the abolition of tuition fees as particularly appealing to students. The YouGov survey results for the beginning of June show that 71% of 18 to 24-year-olds intend to vote Labour, compared with 15% who plan to vote Conservative. Compare this to 46% of 25 to 49-year-olds who plan to vote Labour, 33% of 50 to 64-year-olds and 19% of those aged 65 and over.
Even though turnout in the Brexit referendum was slightly less polarised by age than in the 2015 election, "still turnout among those aged 18-34 was some 10 points lower than average".
How can the trend be reversed?
Fisher cites two key tools to help re-engage young people: greater education and an overhaul of the electoral system.
"Research shows that more civics education in schools can increase political knowledge and engagement and so encourage future turnout," Fisher says.
"But a key administrative change which would help a lot would be automatic voter registration systems of the kind they have in many other European countries."
(function(i,s,o,g,r,a,m){i['GoogleAnalyticsObject']=r;i[r]=i[r]||function(){
(i[r].q=i[r].q||[]).push(arguments)},i[r].l=1*new Date();a=s.createElement(o),
m=s.getElementsByTagName(o)[0];a.async=1;a.src=g;m.parentNode.insertBefore(a,m)
})(window,document,'script','//www.google-analytics.com/analytics.js','ga');
ga('create', 'UA-72310761-1', 'auto', {'name': 'pacontentapi'});
ga('pacontentapi.set', 'referrer', location.origin);
ga('pacontentapi.set', 'dimension1', 'By Prudence Wade');
ga('pacontentapi.set', 'dimension2', 'b93c9c5d-ae58-4fbf-a3de-014684ea42fb');
ga('pacontentapi.set', 'dimension3', 'paservice:snappa,paservice:snappa:news,paservice:viral');
ga('pacontentapi.set', 'dimension6', 'story-enriched');
ga('pacontentapi.set', 'dimension7', 'composite');
ga('pacontentapi.set', 'dimension8', null);
ga('pacontentapi.set', 'dimension9', null);
ga('pacontentapi.send', 'pageview', { 'location': location.href, 'page': (location.pathname + location.search + location.hash), 'title': 'Why don\'t young people vote?'});