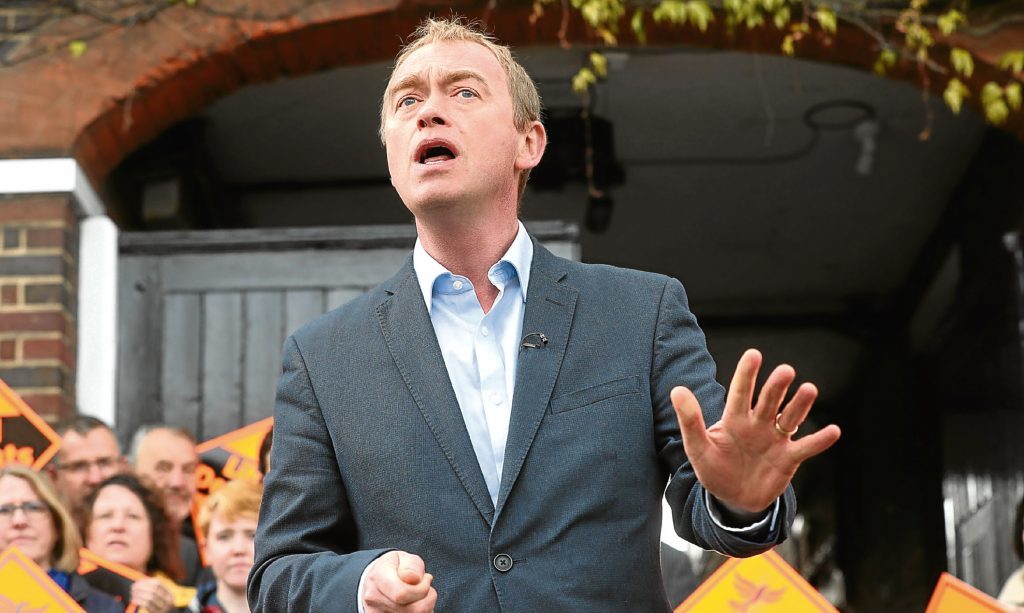 The Liberal Democrats have ruled out making a pact with other political parties in the event of a hung parliament.
The party has tweeted it will make "no coalition" and "no deals" following the 2017 general election.
We are getting a lot of calls so just to be clear: No Coalition. No deals.

— Lib Dem Press Office (@LibDemPress) June 8, 2017
The exit poll has predicted the Lib Dems will gain six seats, meaning they would have 14 MPs across the country. This means they could be in a position to strike a deal with other opposition parties in the event of a hung parliament.
https://www.thecourier.co.uk/fp/news/politics/uk-politics/444826/live-updates-exit-poll-predicts-losses-snp-no-overall-majority-tories-articleisfree/
The Conservatives are predicted to miss out on an overall majority with 314 seats, comfortably the largest party but 12 short of having overall control of the House of Commons.
Labour would be on 266, up by 34 compared to the 2015 result and the SNP on 34, down 22.
For more follow our live blog: