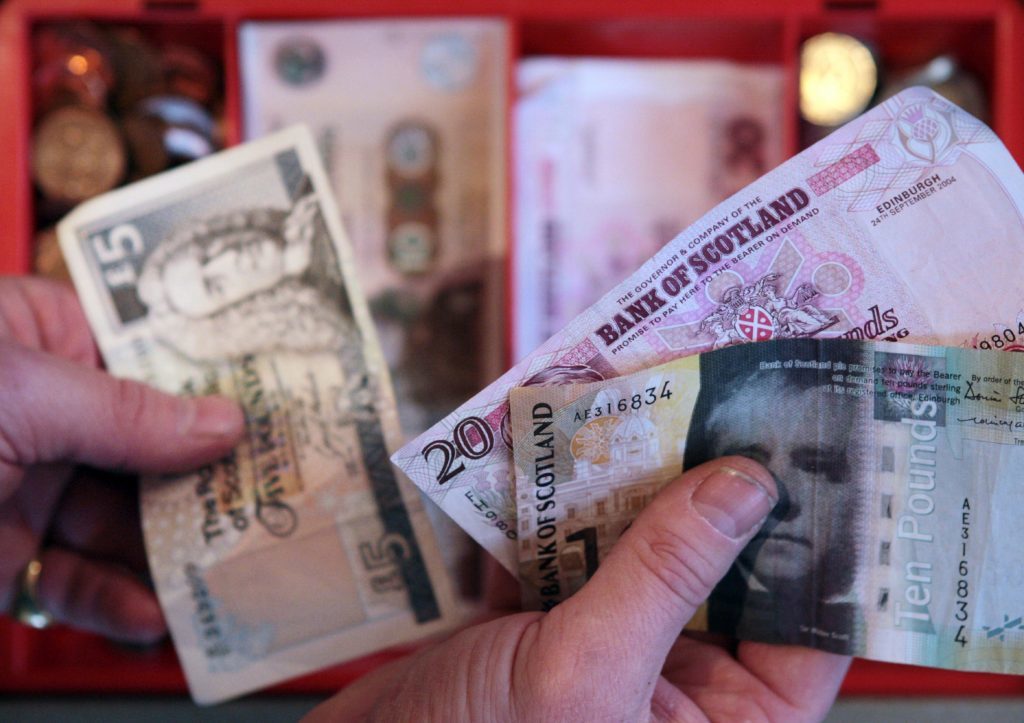 Politicians have hit out following an announcement one of the country's largest ATM suppliers is to start charging for access to cash.
NoteMachine Ltd said its hand had been forced by the UK Government after it announced 3,000 of its 7,000 cash machines would be switching to pay-to-use in the near future.
Chief executive Peter McNamara said government cuts to the LINK interchange fee had made the existing system "economically viable".
He said: "This is not a decision we wanted to make, but after two and a half years of warning government about the consequences of the cuts to the LINK interchange fee, the decision to convert a portion of our estate is now unavoidable.
"Our strategy has always been a free to use one but the changes to the way the ATM network is funded since July last year has meant operating machines on a free to use basis has become economically unviable."
Dundee East SNP MP Stewart Hosie slammed the decision, saying the charge would hit the disadvantaged.
He said: "This is deeply concerning news and will come as a shock, not just to retailers and shop owners with NoteMachine ATMs but to the poorest communities who rely the most on free access to cash.
"I'm aware, through the level of correspondence my office has received, that his has been an issue of great importance to retailers and constituents for some time."
He added: "The UK Government must take urgent action to review the fee structure to ensure as many communities as possible can retain their free-to-use ATMs."
Angus Conservative MP Kirstene Hair said: "We know that people in more rural areas rely on cash transactions more than those in cities, but it is in rural areas that we have seen the biggest reduction in cash machines.
"Applying a charge will create a barrier and another disincentive for customers to stop and shop locally.
"I will also be asking questions of the UK Government in terms of what work is being done to ensure people across the country still have access to cash."
An HM Treasury spokesperson said steps were being taken to ensure people can still get free access to their money.
"Technology has transformed banking for millions of people, but we know that many still rely on cash. That's why we're coordinating work across government, regulators and industry so we can protect access for everyone who needs it," said the spokesperson.
"Part of this work includes investing over £2 billion in the Post Office since 2010, giving people across the country local access to everyday banking services at one of its 11,500 branches."
LINK – the UK's largest cash machine network – has also committed to replace closed ATMs in rural or remote areas when there is no post office or free ATM within a kilometre.