An MSP is calling on mobile phones to be banned in schools – but how practical would that be in this technologically-driven age? Michael Alexander reports.
They are the portable communication devices said to be owned by 90% of 11 to 16 year-olds, with recent research by insurance provider Aviva suggesting that one out of every eight UK children now have their own handset by the age of eight.
But should mobile phones – so entwined in modern life – be banned in schools?
South Scotland MSP Michelle Ballantyne says the Scottish Government should overhaul its 2013 guidance on the use of mobile devices in the classroom.
She wants a ban on phones in primary schools and the introduction of restrictions on their use in secondary schools if head teachers deem it necessary.
Ms Ballantyne highlighted research by academics at the London School of Economics into the impact of banning mobile phones in schools.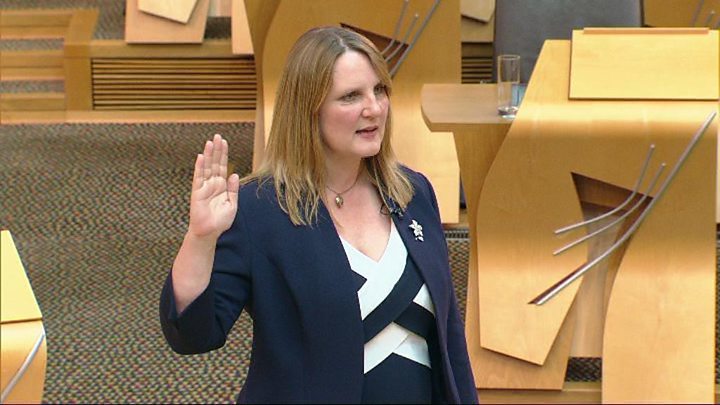 The authors concluded schools that restrict access to mobile phones "subsequently experience an improvement in test scores".
They also found banning mobiles "improves outcomes for the low-achieving students the most", and the move could therefore "be a low-cost way for schools to reduce educational inequality".
Previous guidance from Scottish ministers concluded it was "unreasonable and impractical to attempt to impose a ban on mobile devices in schools".
Ms Ballantyne, Scottish Conservative early years spokeswoman, said: "The evidence suggests that excessive smartphone use in schools can reduce educational attainment, particularly among low-achievers.
"At the same time, we know that online bullying is a growing problem in school.
"Many primary school teachers would like to see a ban on smartphones, something I support.
"And in secondary, head teachers who want to restrict the use of smartphones if they think it is necessary should be supported to do so."
It's a debate that is not without precedent.
Headlines over the years have belittled mobile phones as the disruptive curse of the modern age from pupils texting when they should be working, to cyber bullying and phones being used to post pictures of teachers on YouTube.
On the other hand, smartphones, which are effectively pocket computers, have been celebrated as having the potential to be valuable learning tools, can be used to and from school as a safety precaution and are a vital way of contacting parents/carers and confirming details.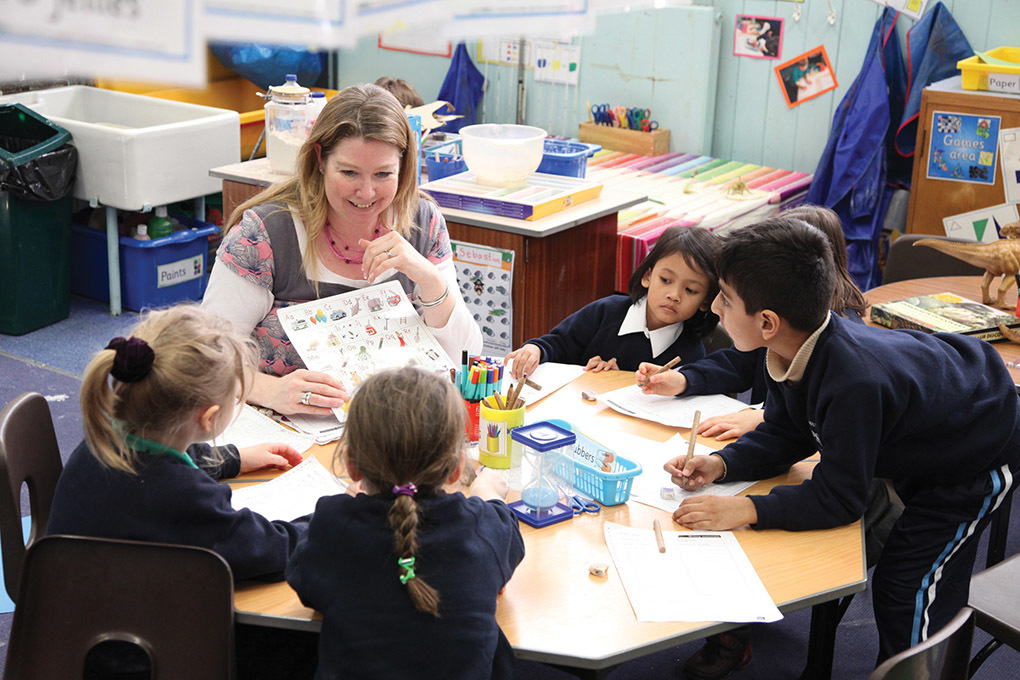 Dundee City, Perth and Kinross and Fife councils each told The Courier they don't have an overall policy on mobile phones in schools. It is up to each individual school to decide what their policy is in line with Scottish Government guidance.
Angus Council policy guidelines state that during the school day the use of mobile phones or similar mobile devices will not normally be permitted on the school campus.
But all say that in some instances, it is appropriate that pupils be encouraged to use this sort of technology to assist in their learning – if given permission by their teacher.
Fife secondary school teacher David Farmer, who is Fife publicity officer for Scotland's largest teaching union, the EIS, said that in his experience, a mobile phone had never rung in any of his classrooms during more than 20 years of teaching.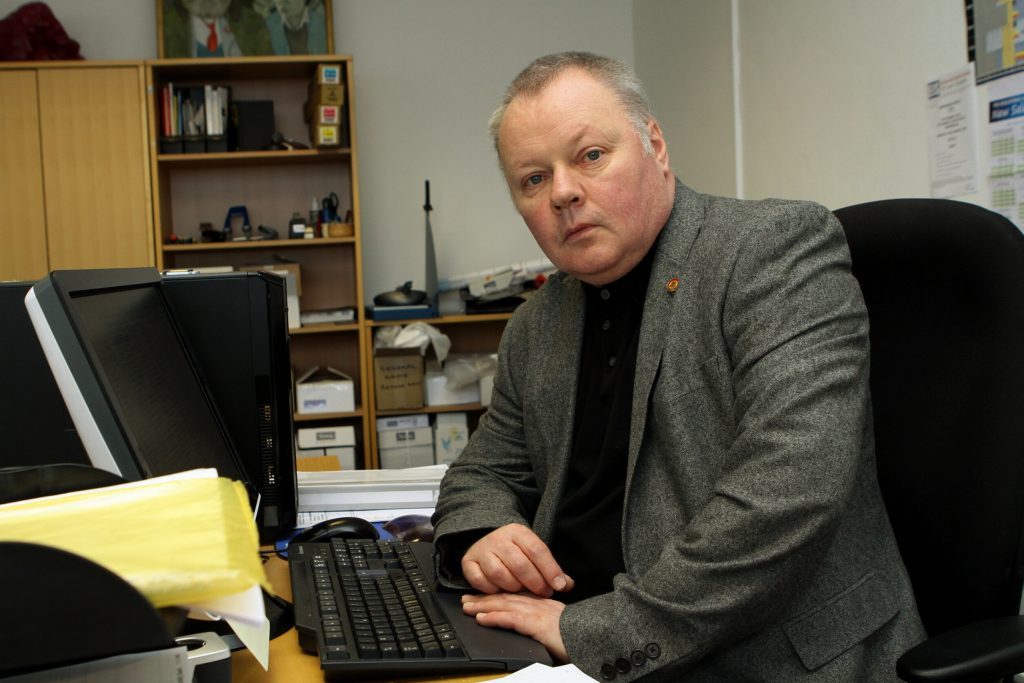 However, anecdotally, and speaking to other teachers, he believed that "common sense" now prevailed whereby if a pupil's phone did ring in class, they would apologise and immediately switch it off. The same applied to staff.
"What normally happens in most Fife schools is that if there is a family emergency situation where parents and carers need to get in touch with a pupil, then the pupil will ask for permission for their phone to be left switched on," he said.
"I am aware that occasionally phones do ring, and in the past when phones first became popular there were tensions. But I think things have moved on in recent years and most kids understand and respect why phones should be switched off in class."
Mr Farmer said he thought the Scottish Government had "got it right" as children today have grown up in an environment where technology is commonplace.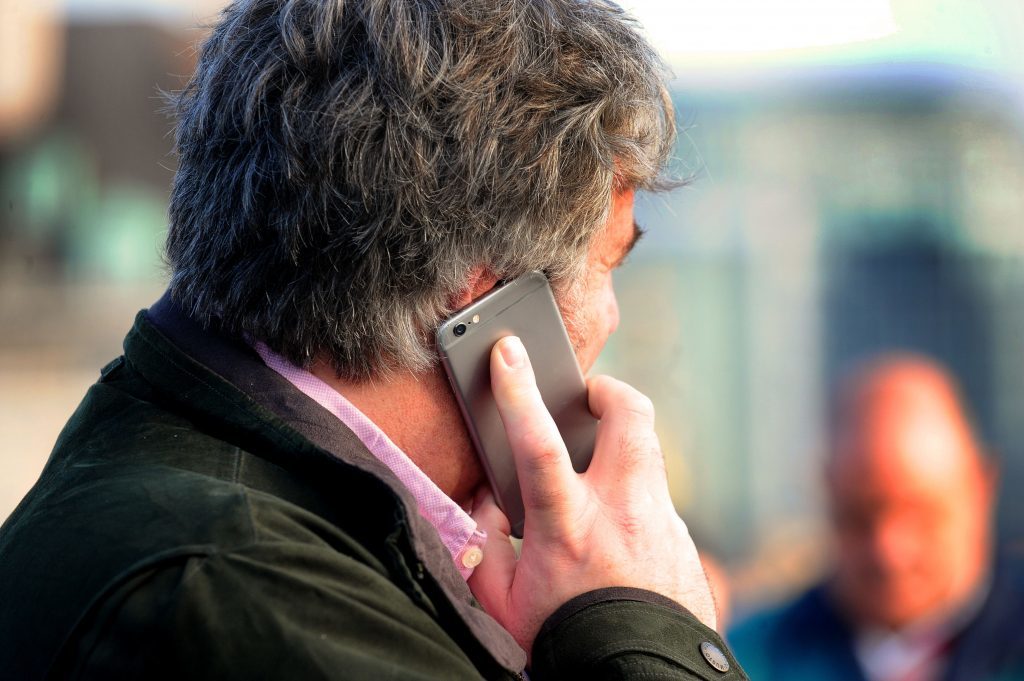 "For example,"he added: "if you ask a kid to research something for a piece of work, they'll want to research the background using their phone or use their phone to take a snap if something is put up on the board in class.
"Head teachers have already got autonomous powers to deal with it. I don't think it needs an act of the Scottish Parliament – that would be way over the top."
Cupar mother-of-four Holly Clark took a similar view, stating that in her experience, primary schools have got it right. She said: "I think the balance is good at the moment i.e children allowed to bring their phone to school but it's handed to the teacher at 9am and they get it back at home time.
"I haven't heard of mobile-related problems at our primary school, but I wouldn't want the children to be spending their break time looking at screens.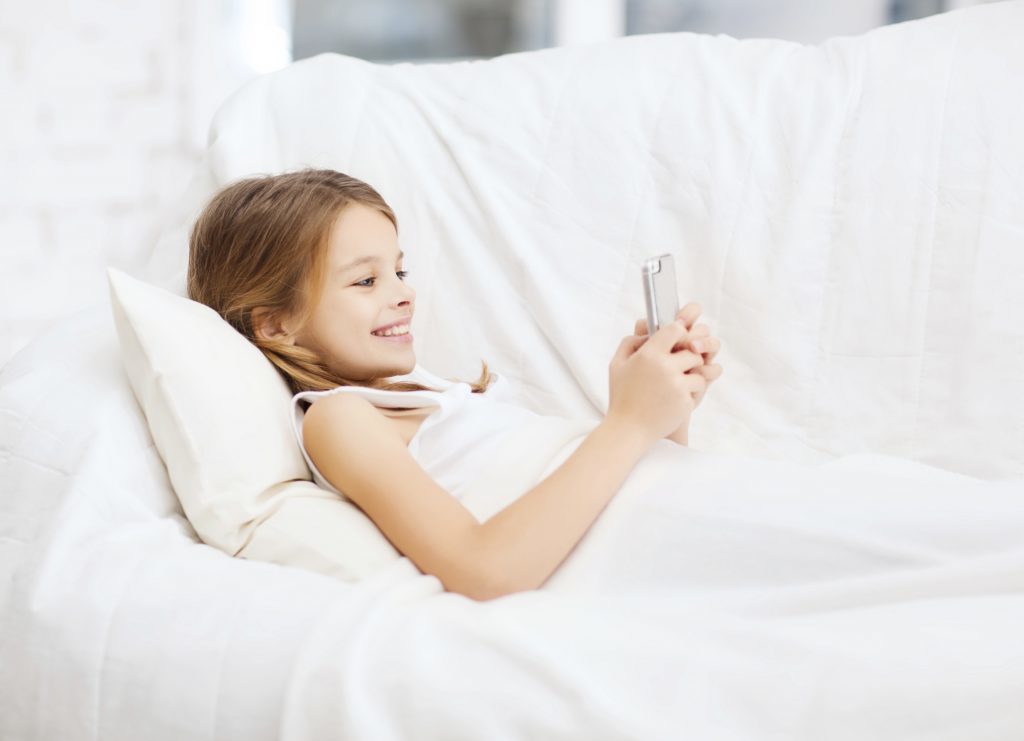 "We want to encourage our young people to develop independence, and knowing that they can contact us whilst walking to and from school alone or with friends, helps a lot of children and parents take those next steps out into the world on their own."
A Fife secondary school teacher said: "I think it's a nonsense ploy by the Tories (to suggest a ban).
"Of course mobile technology (or the misuse of it) is disruptive, regularly in fact.
"However current rules within schools are sufficient in dealing with situations.
"The big issue from my point of view as a parent is the (mis)use of social media, which is a wider social issue – few bad egg scenario."
A Scottish Government spokesman said: "Head teachers can already ban phones in school if they wish to, however phones are now being used effectively in classrooms to aid learning.
"We encourage local authorities and schools to think carefully about how to incorporate smart and mobile phones into learning and teaching."
*Hamzah Hussain took to the streets of Dundee city centre on Wednesday to ask: Should mobile phones be banned in schools?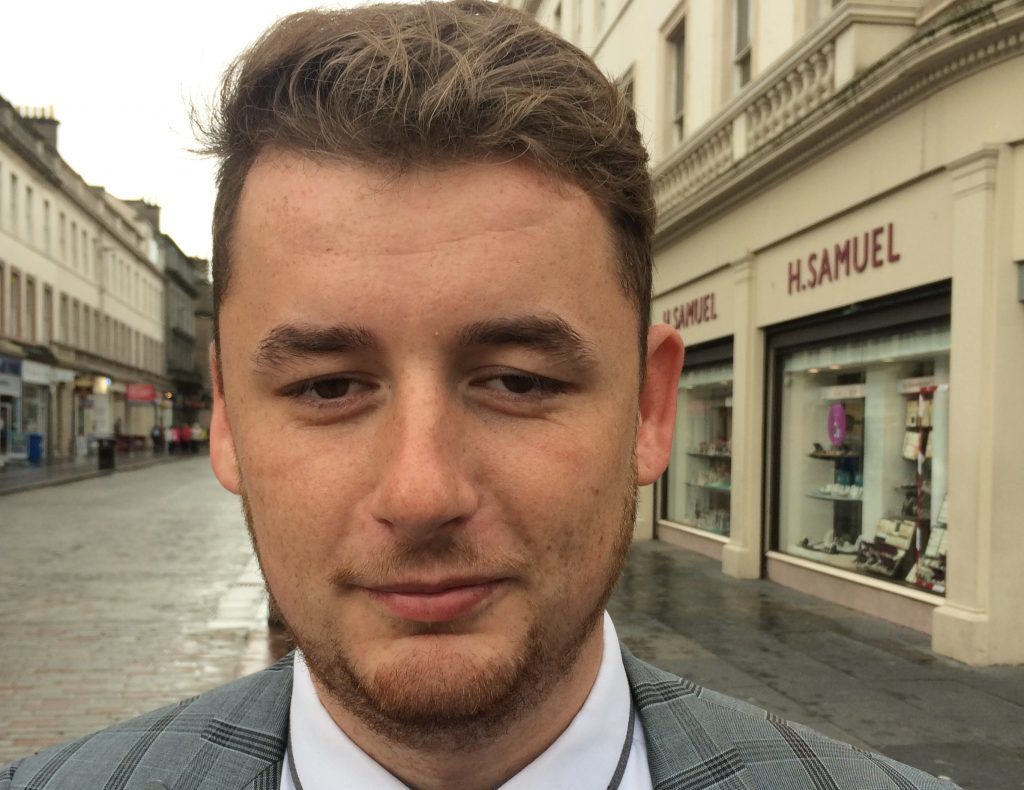 Dylan Burne, 20, Sales Manager – "No. They can be handy in and may be needed in emergencies. They shouldn't be banned completely but there should be a way of cutting down their usage".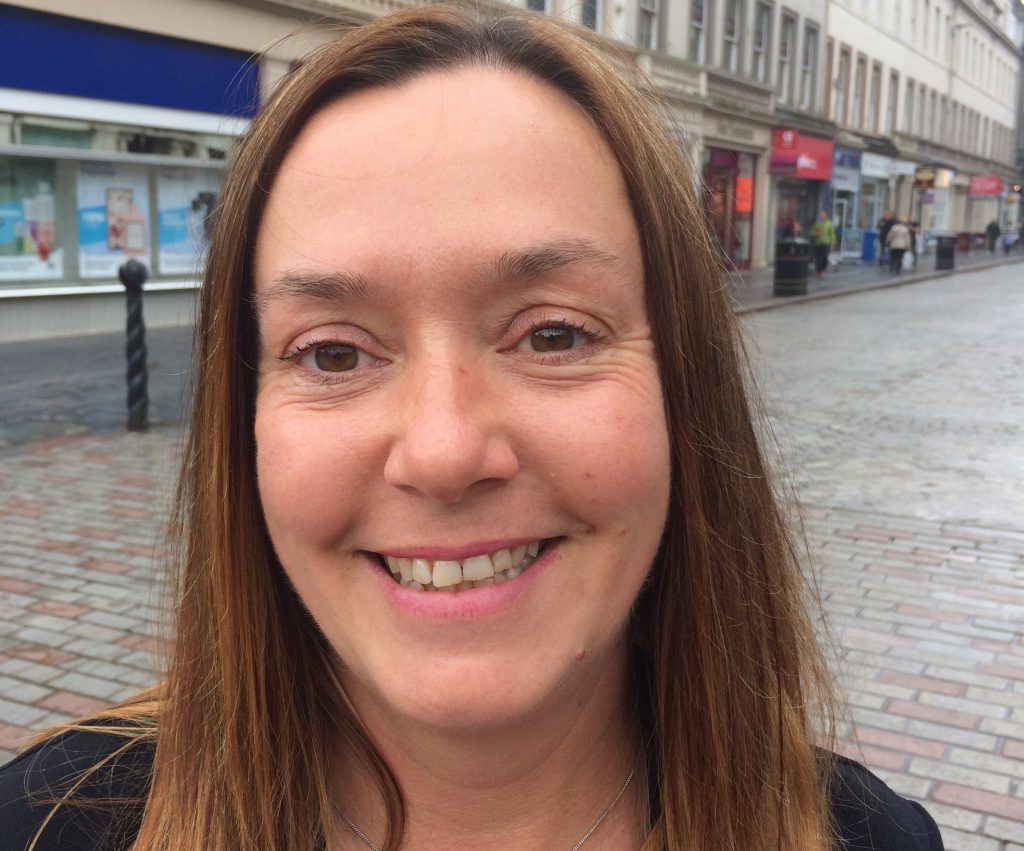 Gillian Thomson, 47, cook – "Yes. There is no reason them in the classroom. Maybe not banned in school but in the classroom. They can distracts pupils and others.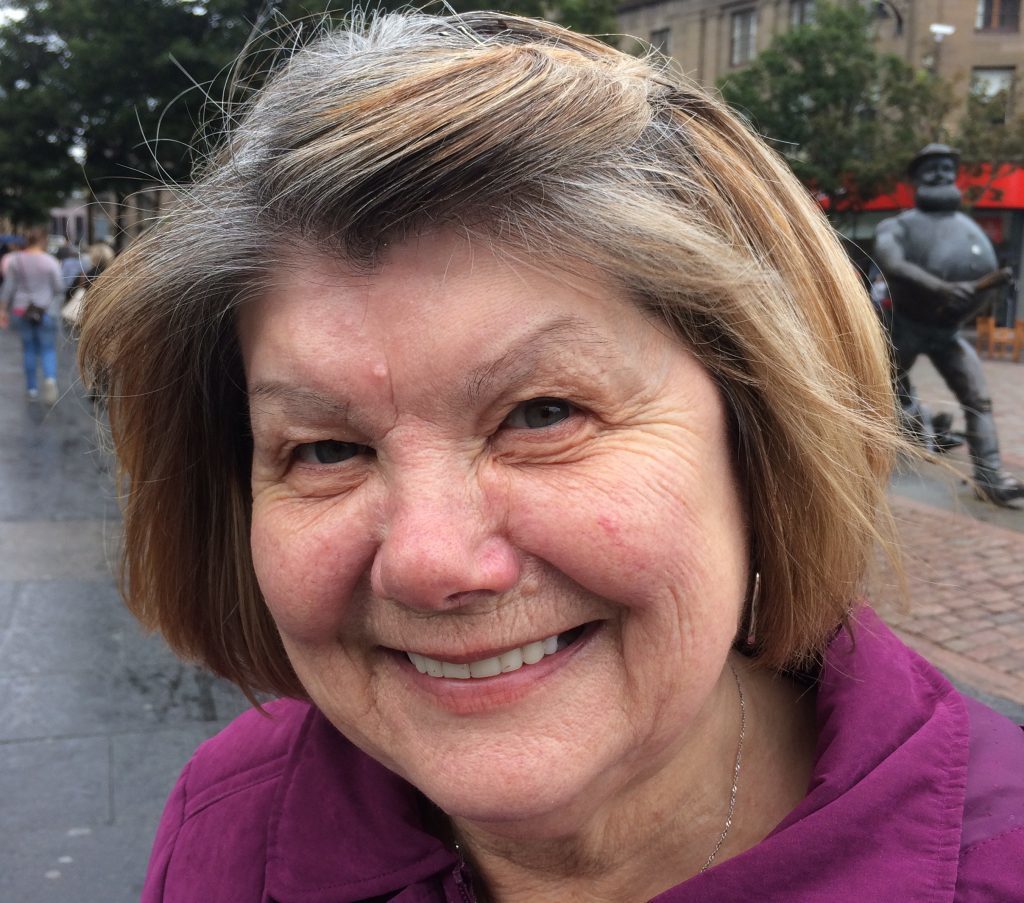 Linda Hall, 68, retired – "I think they're handy for school but not the classroom. They should be handed in to the teacher in the classroom".