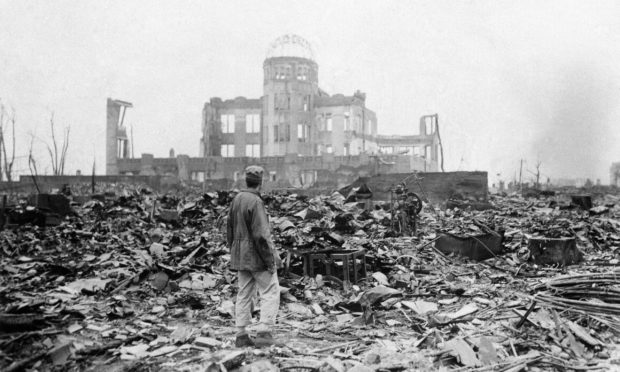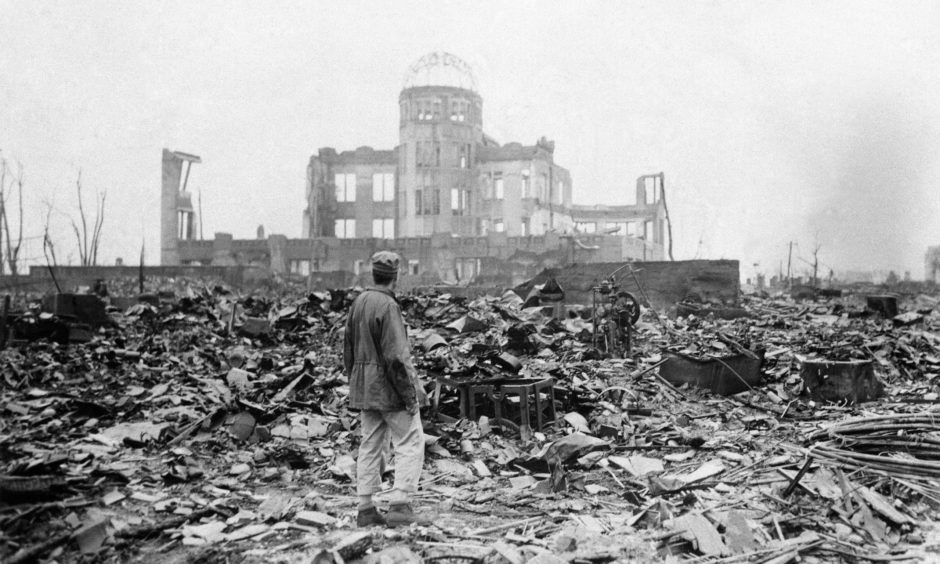 Seventy-five years after the USA dropped atomic bombs on the Japanese cities of Hiroshima and Nagasaki to end the Second World War, Michael Alexander speaks to some of those campaigning for a nuclear weapons free world.
Setsuko Thurlow was a 13-year-old Japanese schoolgirl living in Hiroshima when, on August 6, 1945, the USA dropped the world's first atomic bomb on her home city.
Setsuko didn't see the bomb in freefall from the Boeing B-29 Superfortress bomber, the Enola Gay.
However, she vividly remembers a blinding bluish-white flash, the sensation of floating in air, then the scene of "unimaginable devastation" that confronted her when she managed to crawl free from the rubble of her collapsed school.
"Most of my classmates in that building were burned to death alive," she recalled in 2017 when she received the Nobel Peace Prize on behalf of the International Campaign to Abolish Nuclear Weapons (ICAN).
"I saw all around me utter, unimaginable devastation. Processions of ghostly figures shuffled by.
"Grotesquely wounded people, they were bleeding, burnt, blackened and swollen.
"Parts of their bodies were missing. Flesh and skin hung from their bones. Some with their eyeballs hanging in their hands.
"Some with their bellies burst open, their intestines hanging out. The foul stench of burnt human flesh filled the air. Thus, with one bomb my beloved city was obliterated."
An estimated 226,000 people perished between the Hiroshima bombing on August 6 and the Nagasaki bombing on August 9, 1945.
Most were civilians who were incinerated, vaporised or carbonised.
In the weeks, months and years that followed, many thousands more would die, often in random and mysterious ways, from the delayed effects of radiation.
The atomic bombs – which remain the world's only use of nuclear weapons in anger – resulted in Japan's surrender and finally brought six years of the Second World War to an end.
However, to this day radiation continues killing Hiroshima and Nagasaki survivors and their descendants.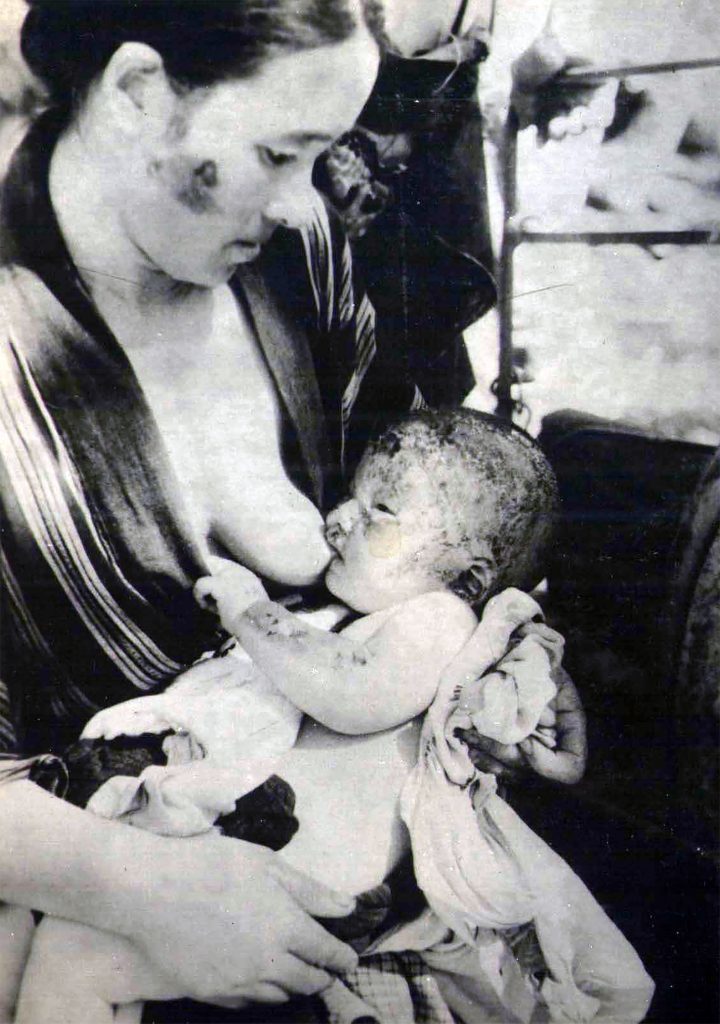 The bombs also ushered in the nuclear age that would heighten global paranoia and the constant threat of the extinction of humankind from nuclear weapons through the Cold War era.
Comrie-raised former GP Judith McDonald, a former Cupar locum GP who used to live in St Andrews, believes this year of events marking the 75th anniversary of the end of the Second World War should include remembering the horror of the atomic bombings of Hiroshima and Nagasaki.
Almost 40 years ago, she became a co-founder of the Medical Campaign Against Nuclear Weapons (MECANWE) after realising the potential scale of nuclear devastation in the Cold War world.
With Britain set to renew its multi-billion-pound Trident nuclear weapons system – defended by the UK government as being a vital independent strategic deterrent in an unpredictable world – she says there's now never been a more important time to take a stand against the "madness" of nuclear weapons.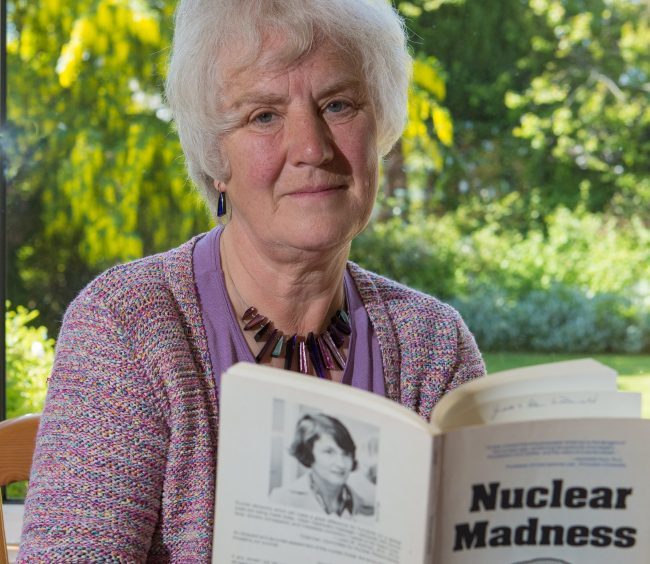 "By the end of 1945, 140,000 people in Hiroshima and 70,000 people in Nagasaki had died, most from the immediate effects of the blast, heat and radiation," she said.
"In the years that followed many more died from the long term effects of radiation.
"The survivors, the hibakusha, are now quite elderly and many are movingly speaking out about their experiences in the hope that this example of inhumanity will never happen again.
"Yet we still have over 13,000 nuclear weapons in the world, about a quarter of which are currently deployed.
"Of the nine countries which possess nuclear weapons, including the UK, many are renewing their nuclear weapons systems."
Mrs McDonald, who now lives on the Black Isle, was deeply affected by a trip to Hiroshima and Nagasaki in 2012 with the 20th World Congress of International Physicians for the Prevention of Nuclear War.
On the trip she heard from survivors of the August 1945 nuclear strikes and found this deeply moving.
"We know what nuclear weapons do," she added, "as has been demonstrated in Hiroshima and Nagasaki, yet despite 75 years of recognition of their effects we still have them.
"The UN Nuclear Non-Proliferation Treaty, which entered into force in 1970, was designed to prevent the spread of nuclear weapons, to further the goals of nuclear disarmament and general and complete disarmament.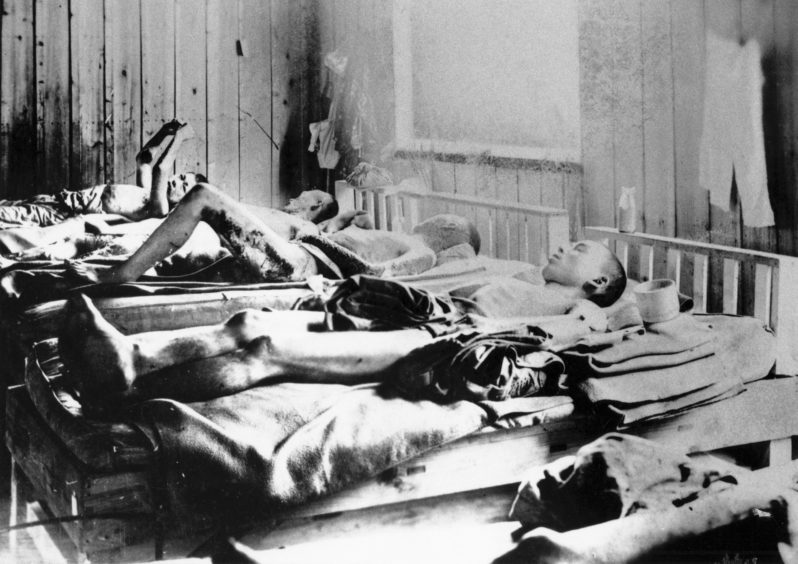 "But progress has been slow and civil society has become impatient.
"In July 2017 the UN adopted the Treaty on the Prohibition of Nuclear Weapons.
"This was following work done by the International Campaign to Abolish Nuclear Weapons which later that year was awarded the Nobel Peace Prize.
"Sooner or later nuclear weapons will be used, whether by accident or intent.
"The only way to prevent this happening is to get rid of them!"
While Scotland is home to the UK's nuclear deterrent based at Faslane on the Clyde, First Minister Nicola Sturgeon this week reiterated the Scottish Government's opposition to nuclear weapons and its support for the Treaty on the Prohibition of Nuclear Weapons in a letter to Hiroshima survivor Setsuko Thurlow.
Setsuko had written to Ms Sturgeon to thank her for her government's anti-nuclear stance.
Ms Sturgeon said: "The Scottish Government is firmly opposed to the possession, threat and use of nuclear weapons and the thought that such weapons of indiscriminate and mass destruction could be launched from our shores is unacceptable to me and, I believe, the majority of people in Scotland."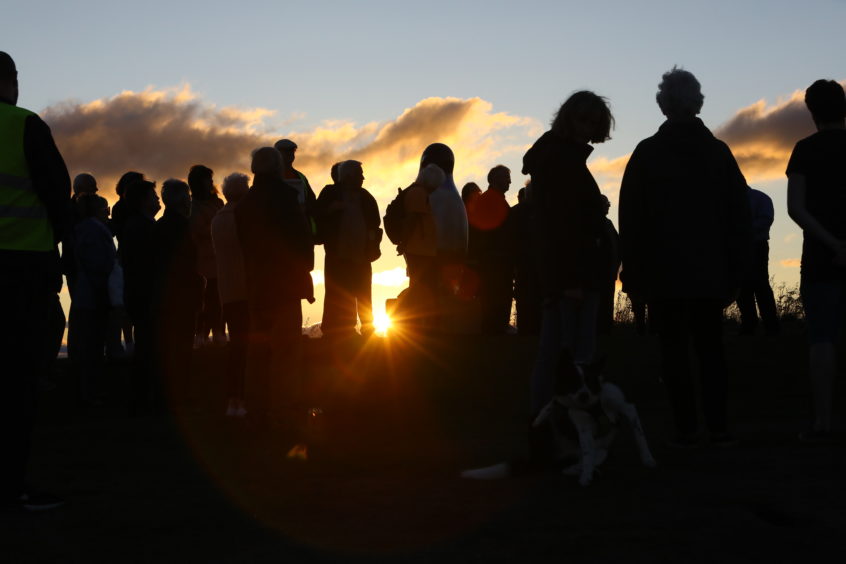 Tayside CND, which holds an annual vigil on Dundee Law to commemorate the victims of the Hiroshima bombing, will be amongst those holding commemorative events on August 6 – including a banner displayed outside Dundee City Chambers.
It comes as a report published this week by Don't Bank on the Bomb Scotland detailed the environmental and health consequences of nuclear weapons production, testing and use and argued that abolishing nuclear weapons and curbing militarism are essential to address the climate emergency.
The UK Government states that as a "responsible nuclear weapon state" and party to the Treaty on the Non Proliferation of Nuclear Weapons (NPT), the UK remains "committed to the long term goal of a world without nuclear weapons".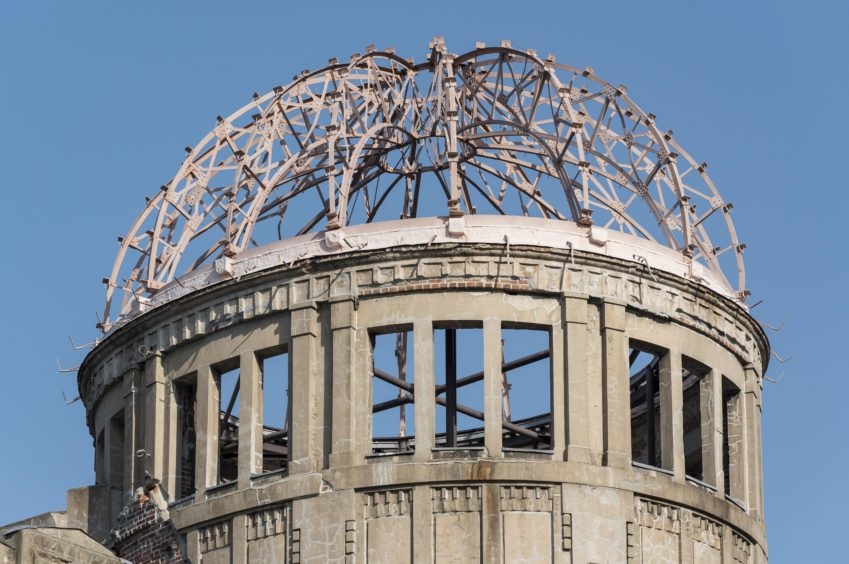 The UK has reduced its own nuclear forces by over half from their Cold War peak in the late 1970s.
However, the UK remains "committed to maintaining the minimum amount of destructive power needed to deter any aggressor."
It adds: "This requires us to ensure that our deterrent is not vulnerable to pre-emptive action by potential adversaries."
*Instead of the annual march up the Law, Tayside CND campaigners will gather on the top of Dundee Law at 8.30pm on August 6.
Those gathered will pause to hear Geoff Findlay (Work Place Chaplain) and Sandy Constable (Tayside CND) before commencing a silent vigil.
With additional help from Dundee City Council the Tayside CND banner will also be displayed outside the City Chambers.
Council leader John Alexander and Lord Provost Ian Borthwick, have given their support in recognition that Dundee city has been a longstanding member of Nuclear Free Local Authorities (Scotland).
Alan Cowan, Secretary Tayside CND said: "As the world recovers from the Covid pandemic, we remember the 140,000 people who died after the atomic bomb was dropped in Hiroshima on 6th August 1945.
"We have a chance to reset the clock and build back better than before. We do not want the normal of crises in climate, environment, economics, pandemics, conflict and war. We need something new.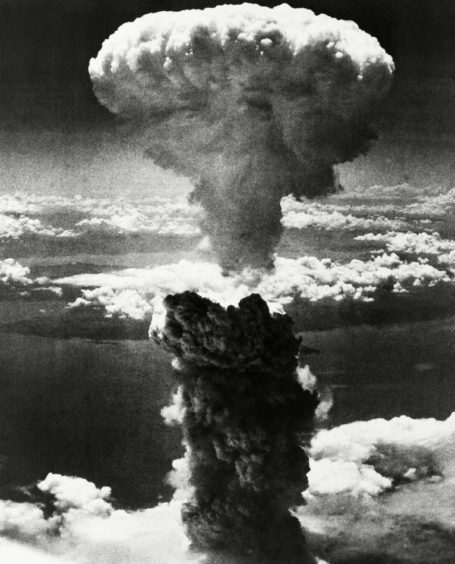 "Tayside CND and our partners support the Build Back Better UK campaign. Instead of nuclear weapons and military spending, we demand investment in people, our NHS and a robust, shockproof economy that is capable of tackling the climate crisis."
Tayside CND also plan a vigil on Dundee Law to mark the dropping of the second atomic bomb in Nagasaki at 11.02am on August 9.
About one-third of Nagasaki city was destroyed and 150,000 people killed or injured.
It was said at the time that this area would be devoid of vegetation for 75 years.
Read more about how Courier Country would have prepared for nuclear war here.