 An investigation into the collapse of BHS has been ordered by the Government amid Labour criticism of retail tycoon Sir Philip Green.
Business Secretary Sajid Javid said the probe into how the nearly 90-year-old high street chain fell into administration, putting 11,000 jobs at risk, will be launched by the Government's Insolvency Service.
Sir Philip, who sold the company on for £1 last year, is accused by Labour of taking millions of pounds out of BHS in dividend payments while the firm was heading towards a crash.
Both the Business Select Committee and the Work and Pensions Select Committee are also investigating the collapse, which has left a £571 million pension deficit.
Mr Javid told the Commons during business questions: "There's two select committees looking into it already and we all understand that there's been considerable concern expressed in Parliament. I share some of those concerns.
"I can inform you that I have written today to the chief executive of the Insolvency Service and I've instructed her to immediately commence an investigation.
"She has agreed to do so."
Shadow business secretary Angela Eagle has been heavily critical of how Sir Philip led the company.
She said: "During Sir Philip Green's stewardship of BHS the pension fund went from a surplus to a black hole of £571 million. What options do the Government and the Pensions Regulator now have to ensure Sir Philip Green pays his fair share of this huge liability?
"The Pension Protection Fund was designed as a lifeboat for staff pensions, not a funding stream for the owners' luxury yachts."
Mr Javid said that a pension scheme in deficit does not "necessarily mean" that there has been some wrongdoing.
He said: "It would be wrong of me and I think of anyone else to single out any particular individual, that is for independent investigators to look at by looking at the evidence in front of them."
He said the Pensions Regulator will also be looking into the issue.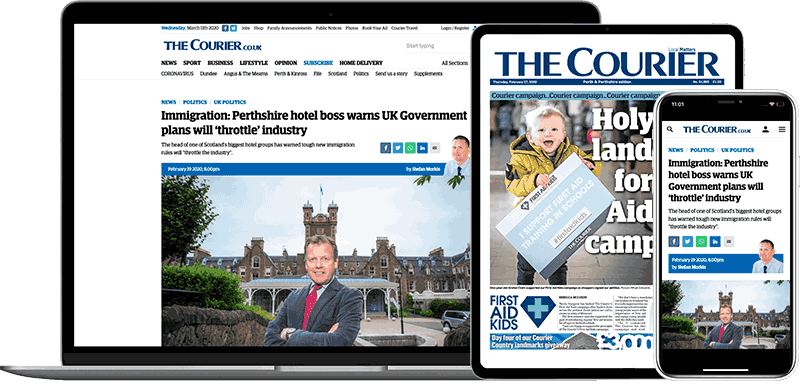 Help support quality local journalism … become a digital subscriber to The Courier
For as little as £5.99 a month you can access all of our content, including Premium articles.
Subscribe