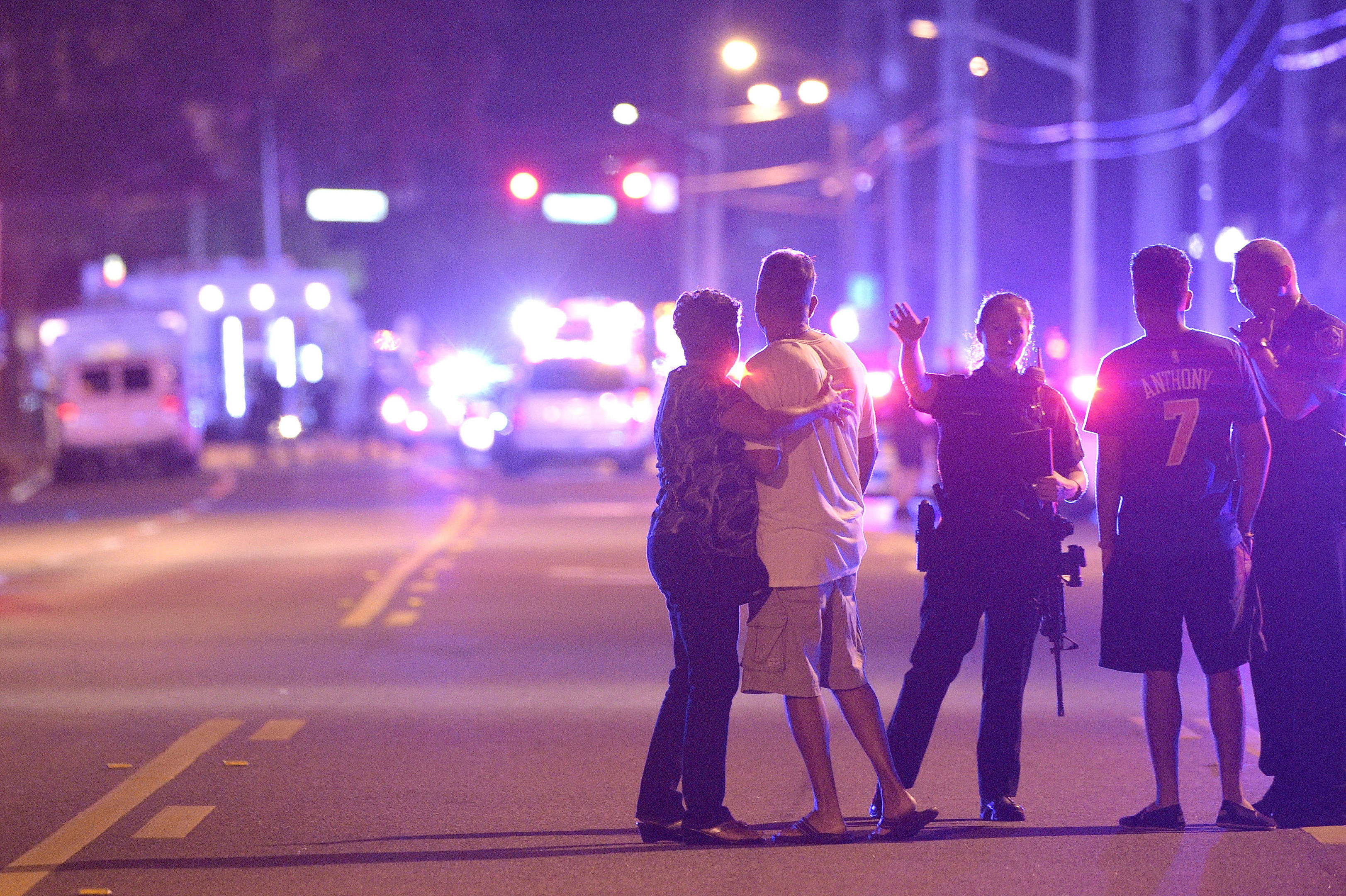 US president Barack Obama has called the Orlando mass shooting at a gay nightclub in which 50 people died an "act of terror" and an "act of hate".
The suspect, named as Omar Mateen from Port St Lucie, Florida, was armed with an assault-type rifle and handgun when he sprayed revellers with bullets at the popular venue, Pulse.
It is thought there were more than 300 people inside the building at the time of the attack, which has now become the worst mass shooting in American history.
Buckingham Palace said the Queen sent a personal message to President Obama on Sunday night, saying: "Prince Philip and I have been shocked by the events in Orlando.
"Our thoughts and prayers are with all those who have been affected."
At a press conference Mr Obama said, as Americans, they are "united in grief, in outrage and resolve to defend our people".
"The FBI is appropriately investigating this as an act of terrorism, and I directed that we must spare no effort to determine, what, if any, inspiration or association this killer may have had with terrorist groups," he added.
Mr Obama praised the emergency service response, described the gunman as a person "filled with hatred" and said it was a "heartbreaking day" for fellow Americans who are lesbians, gay, bisexual or transgender.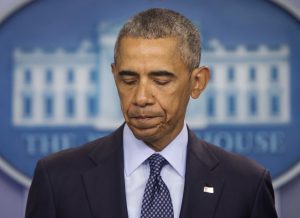 "This is a sobering reminder that attacks on any American regardless or race, ethnicity, religion or sexual orientation is an attack on all of us and the fundamental values and dignity that define us as a country," he added.
"This massacre is therefore a further reminder of how easy it is for someone to get their hands on a weapon that lets them shoot people in a school, in a house of worship or in a movie theatre or in a nightclub.
"We have to decided if that is the type of country we want to be. To actively to do nothing is a decision as well."
Mateen had been licensed as a private security officer in the American state and had held a firearms licence since at least 2011 – which was due to expire in September next year.
Officials said the FBI first became aware of the 29-year-old shooter in 2013 – they said Mateen is an American citizen who was born in New York.
Mateen legally purchased the firearms used in the attack in Florida within the last week, police have said.
Mir Seddique, the father of the shooter, told NBC News that he thinks a recent experience in which his son saw two men kissing might be related to the shooting.
He said: "We are saying we are apologising for the whole incident. We were not aware of any action he is taking. We are in shock like the whole country.
"This had nothing to do with religion."
Republican presidential hopeful Donald Trump has faced criticism after posting a self-congratulatory tweet about the massacre.
The outspoken right-wing politician and businessman said he had been "right on radical Islamic terrorism" in a post released minutes after the horrific death toll was announced by police.
Having said he was praying for victims' families, he wrote: "Appreciate the congrats for being right on radical Islamic terrorism, I don't want congrats, I want toughness & vigilance. We must be smart!"
Following US president Barack Obama's speech, he added: "Is President Obama going to finally mention the words radical Islamic terrorism? If he doesn't he should immediately resign in disgrace!"
More than 53 wounded people have been taken to hospital following the incidentat around 2am local on Sunday, some of whom are thought to be critically injured.
The killer, who also held hostages in a three-hour stand-off, later died in a gunfight with Swat officers in the Florida city.
Denouncing the attack, Prime Minister David Cameron said: "I'm horrified by reports of the overnight shooting in Orlando. My thoughts are with the victims and their families."
Pope Francis expressed "horror" over the "homicidal folly" of the Florida nightclub massacre, and French president Francois Hollande said he "expresses the full support of France and the French with America's authorities and its people in this difficult time".
The attack follows the fatal shooting late on Friday of 22-year-old singer Christina Grimmie, who was killed after her concert in Orlando by a 27-year-old Florida man who later killed himself. Grimmie was a YouTube sensation and former contestant on The Voice.
Jon Alamo said he was at the back of one of the club's rooms when a man holding a weapon came into the front of the room.
"I heard 20, 40, 50 shots," Alamo said. "The music stopped."
Clubgoer Rob Rick said the shooting started just before closing time.
"Everybody was drinking their last sip," he said.
He estimated more than 100 people were still inside when he heard shots, got on the ground and crawled toward a DJ booth. A bouncer knocked down a partition between the club area and an area in the back where only workers are allowed.
People inside were able to then escape through the back of the club.
Christopher Hansen said he was in the VIP lounge when he heard gunshots. He continued to hear shooting even after he emerged and police urged people to back away from the club. He saw the wounded being tended to across the street.
"I was thinking, 'Are you kidding me?' So I just dropped down. I just said, 'Please, please, please, I want to make it out,"' he said. "And when I did, I saw people shot. I saw blood. You hope and pray you don't get shot."