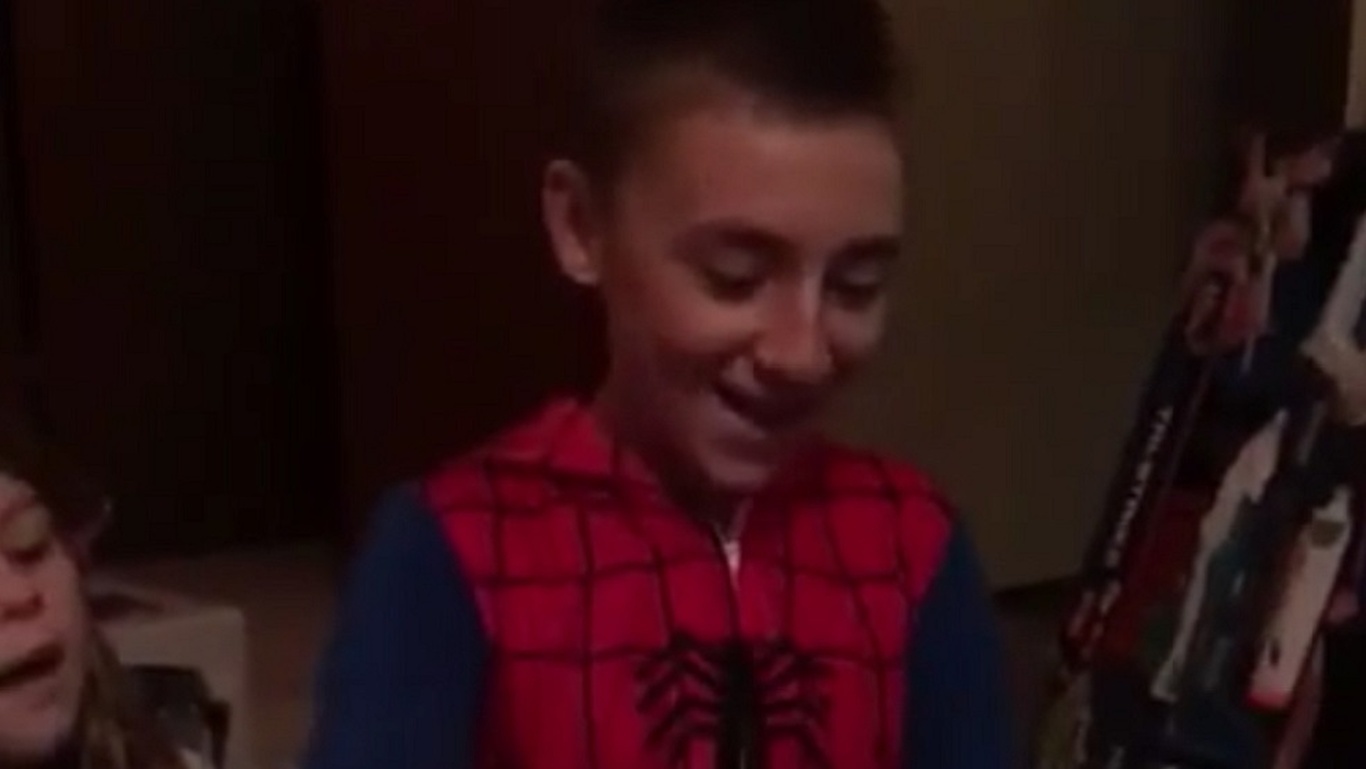 A mother has shared her 11-year-old son's heartwarming reaction to opening a gift on Christmas morning of a framed adoption certificate.
Janelle Rice's biological son Landon had always wanted to be adopted by her husband Daniel and have his last name changed, she told Mashable.
And this Christmas he got his wish.
Janelle Rice – "It's not flesh and blood, but the heart… | Facebook

Janelle and Daniel have been married for 10 years and Daniel reportedly started the adoption process months ago so it would officially be done in time for Christmas.
Janelle Rice – Janelle Rice added a new photo. | Facebook

The video has already been viewed 25 million times and shared thousands of times on Facebook, with many hailing it as the perfect embodiment of what makes Christmas special.