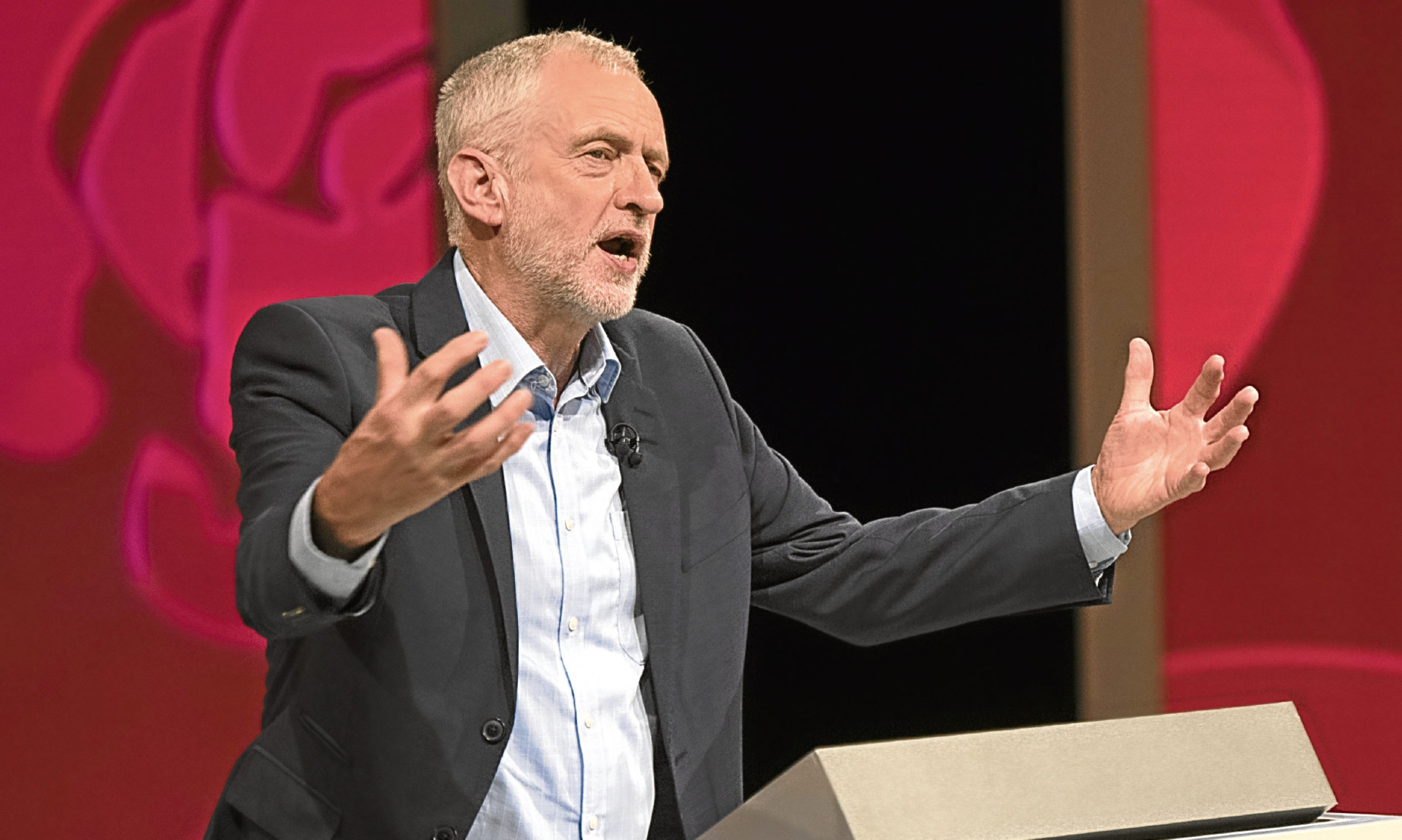 Jeremy Corbyn came under fire from opponents and his own ranks after a speech in which he sought to draw links between involvement in the "war on terror" and attacks on the streets of Britain.
As campaigning resumed following the Manchester Arena atrocity, the Labour leader was careful to stress that foreign policy decisions could not "remotely excuse" the actions of terrorists such as Manchester suicide bomber Salman Abedi.
But Tory Security Minister Ben Wallace said his comments were "totally inappropriate and crassly timed", while Liberal Democrat leader Tim Farron accused him of trying to use the "grotesque act to make a political point".
Senior Labour figure Mike Gapes, a former chairman of the Commons Foreign Affairs Committee, said Islamic State terrorists "hate us for what we are", not "for what we do".
"Our foreign policy is used as justification for their crimes. It is not the reason," he said.
As the election truce ended:
:: Economic think tank the Institute for Fiscal Studies (IFS) hit out at both the Tories and Labour over their manifesto plans, saying neither party was being honest with voters.
The IFS said Labour's plans would "raise spending to its highest level since the mid-1980s and tax to record levels in peacetime" – but questioned whether the party would be able to raise anything like the £48.6 billion claimed and warned that consumers could suffer from taxes imposed on business.
The analysis was equally critical of the Tories, questioning whether continued austerity could be delivered without hitting services such as the NHS and warning that measures to cut immigration would damage the economy.
:: Labour received an opinion poll boost, with one survey cutting the Tory lead to just five points.
With Theresa May at the G7 summit in Italy, Mr Corbyn's speech in central London was the main election campaign event of the day.
He did not answer questions following his carefully-worded speech, which also sought to tackle the accusation levelled at him by critics that he lacked patriotism.
Mr Corbyn said the "war on terror is not working" and the troops deployed on the streets following the Manchester attack was a "stark reminder" that the approach was failing.
He said experts – "including professionals in our intelligence and security services" – had pointed to the connection between the UK's involvement in foreign wars, such as the Libya intervention, and terrorism at home.
Abedi was of Libyan background and his sister has claimed that he may have "wanted revenge" for US-led military strikes in the Middle East.
Mr Corbyn, who opposed Britain's military involvement in wars in Iraq and Afghanistan as well as air strikes against terrorist targets in Syria, said Labour would "change what we do abroad" if it won power.
He stressed that the link between foreign policy and terrorism "in no way reduces the guilt of those who attack our children" and could not "remotely excuse, or even adequately explain, outrages like this week's massacre".
"But we must be brave enough to admit the war on terror is not working," he said.
In an apparent response to the criticism he has faced over his speech, Mr Corbyn said the arguments should be heard "without impugning anyone's patriotism".
Mr Wallace, who has responsibility for counter-terrorism matters, criticised Mr Corbyn's grasp of the issues, telling BBC Breakfast: "He needs to get his history book out, to be brutally honest."
He added: "These people hate our values, it's not our foreign policy they go to war with us about."
Mr Farron said: "A few days ago, a young man built a bomb, walked into a pop concert and deliberately slaughtered children. Our children. Families are grieving. A community is in shock.
"Jeremy Corbyn has chosen to use that grotesque act to make a political point. I don't agree with what he says, but I disagree even more that now is the time to say it. That's not leadership, it's putting politics before people at a time of tragedy."
In the first opinion poll taken since the Manchester suicide bomb – released on Mr Corbyn's 68th birthday – YouGov found Conservatives down a point on the previous week on 43% and Labour up three on 38%, with Lib Dems up one on 10% and Ukip up one on 4%.
A TNS/Kantar poll taken before Monday night's atrocity put Conservatives down five points on 42%, with Labour up five on 34%, Lib Dems up a point on 9% and Ukip down two on 4%.
The Press Association poll of polls, based on a rolling average of surveys published in the past week, put the Tories on 44% and Labour on 35% – the nine-point gap being the first time Mrs May's lead has been in single figures since calling the June 8 snap election.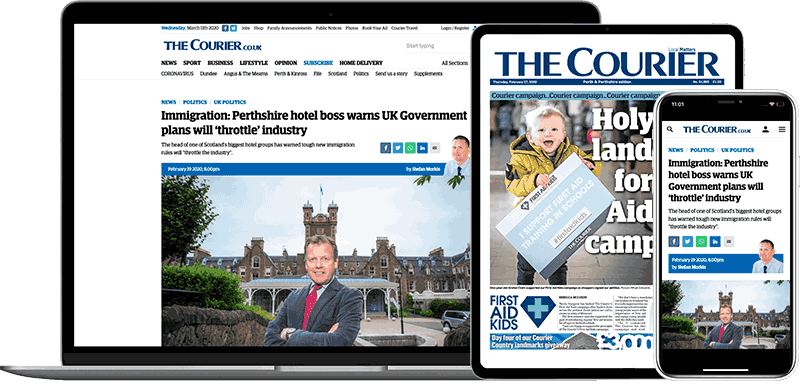 Help support quality local journalism … become a digital subscriber to The Courier
For as little as £5.99 a month you can access all of our content, including Premium articles.
Subscribe