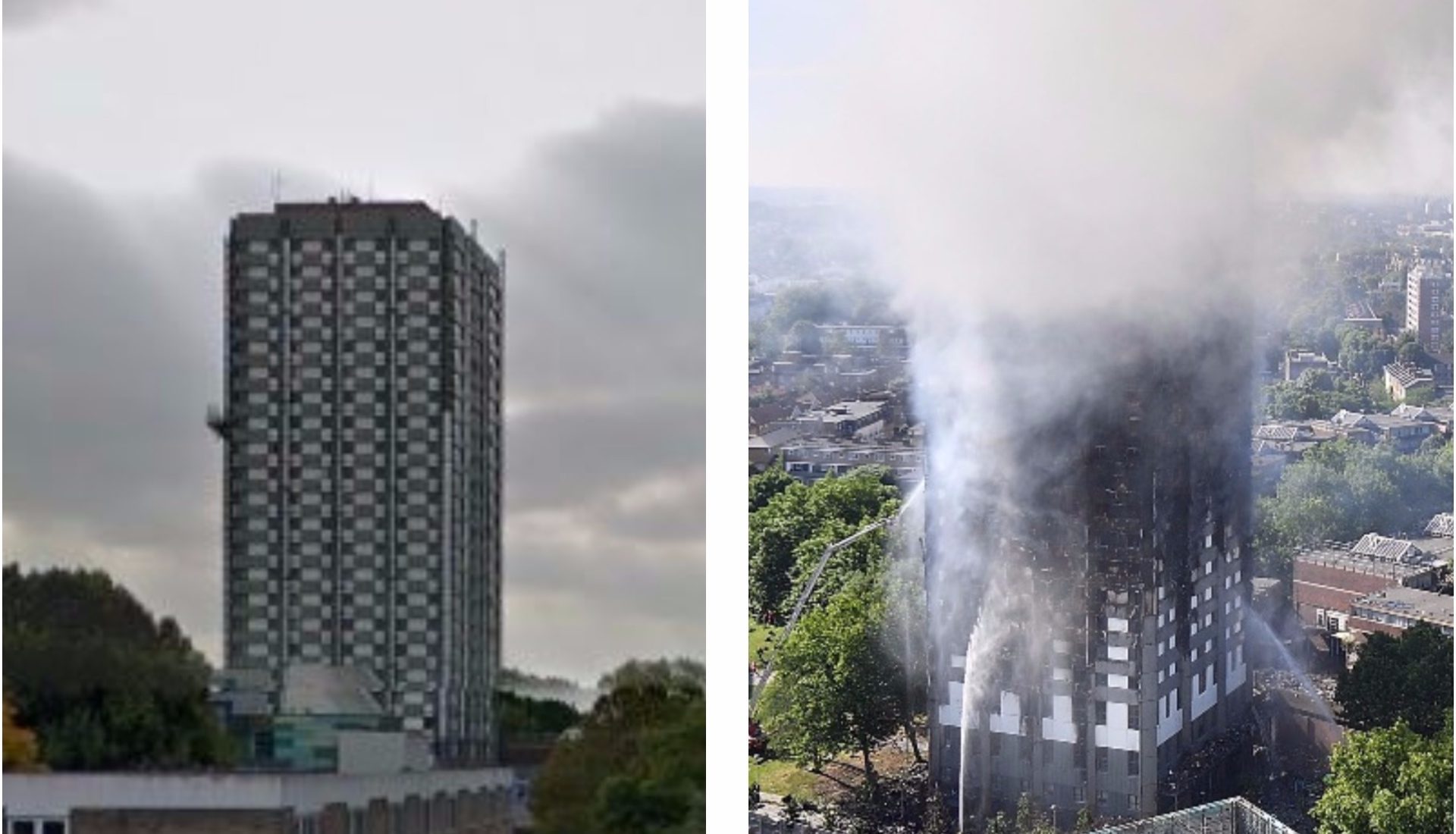 These images show a London tower block before and after a devastating fire destroyed it overnight, killing several people.
Several people died in the blaze in the blaze at the 26-storey Grenfell Tower in North Kensington, which went up in flames in the early hours of this morning.
Locals spoke of spoke residents trapped and screaming for help, with some holding children from windows and others jumping from upper floors.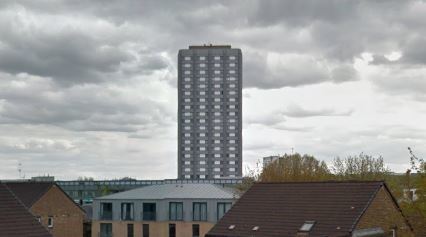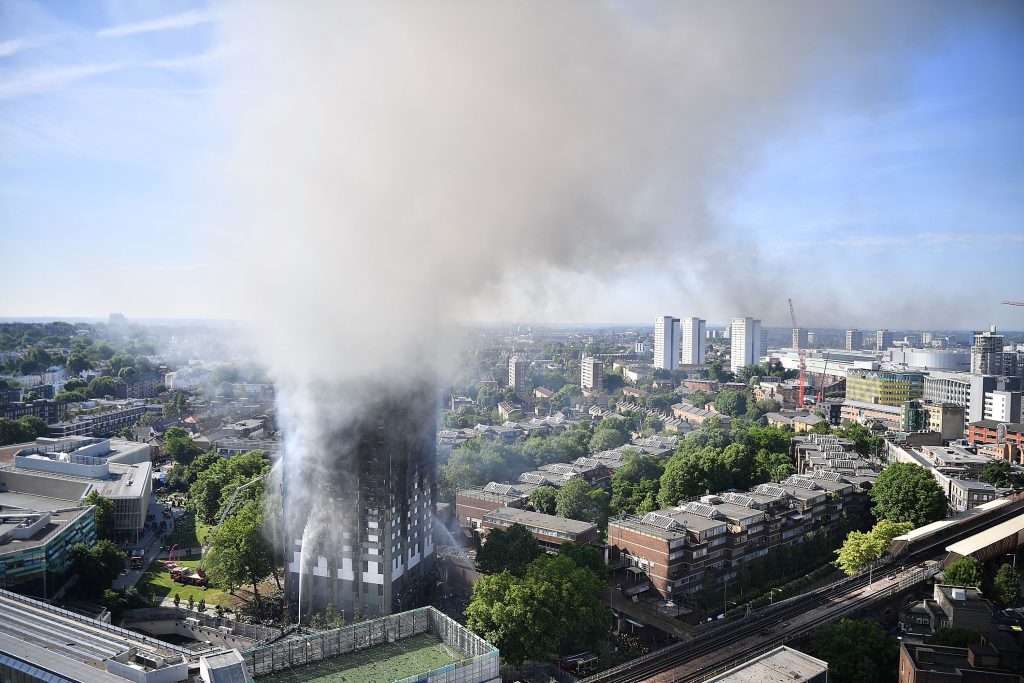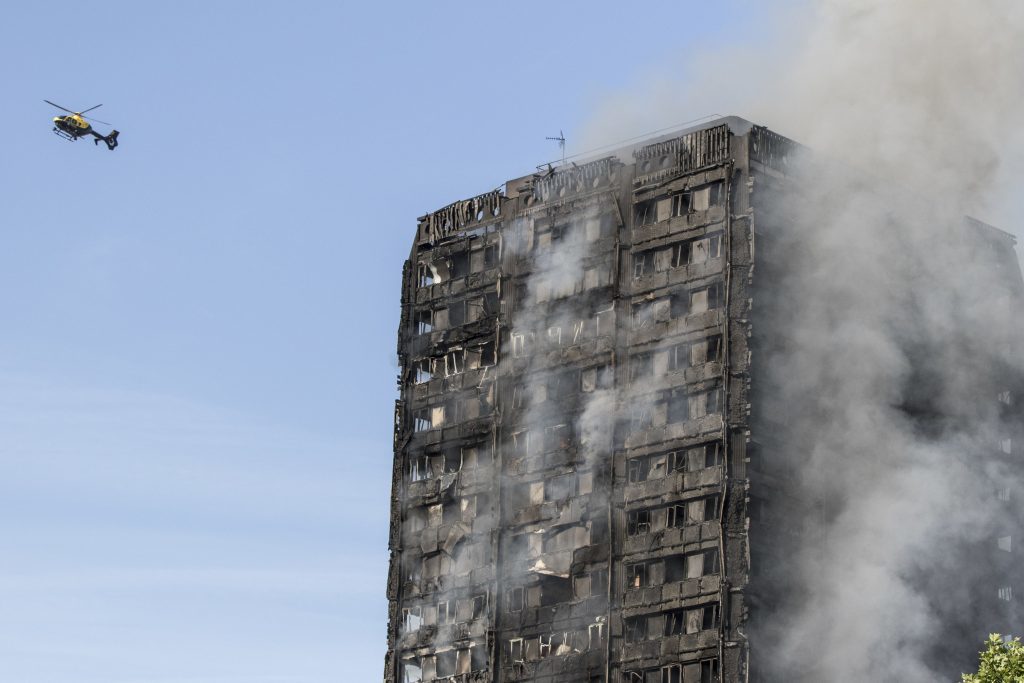 https://www.thecourier.co.uk/news/uk-world/448365/screams-for-help-as-blaze-engulfs-white-city-tower-block-articleisfree/
London Fire Commissioner Dany Cotton said there had been a "number of fatalities" but could not say how many due to the size and complexity of the building.
The leader of Kensington and Chelsea Borough Nick Paget-Brown said "several hundred" people would have been in the block when the fire broke out.